Did you know that Gugu Guru was started because Monica Banks was living in New York City and realized that city mamas have different needs than suburban moms? Many young couples start their life in an urban environment and move out to the suburbs when they start a family – but how does this affect your personal mom style? Today's post is by musician and model, Cassie Taylor; she is known for her mod-urban style, but as the mom of a 2 year old boy, she needs to make sure she can run around and keep up with her toddler as a suburban mama. Cassie is sharing her favorite ways to transition you and your kiddo's style from super urban to suburban mama – all while still feeling hip and modern. You can find Cassie on her Instagram or Facebook.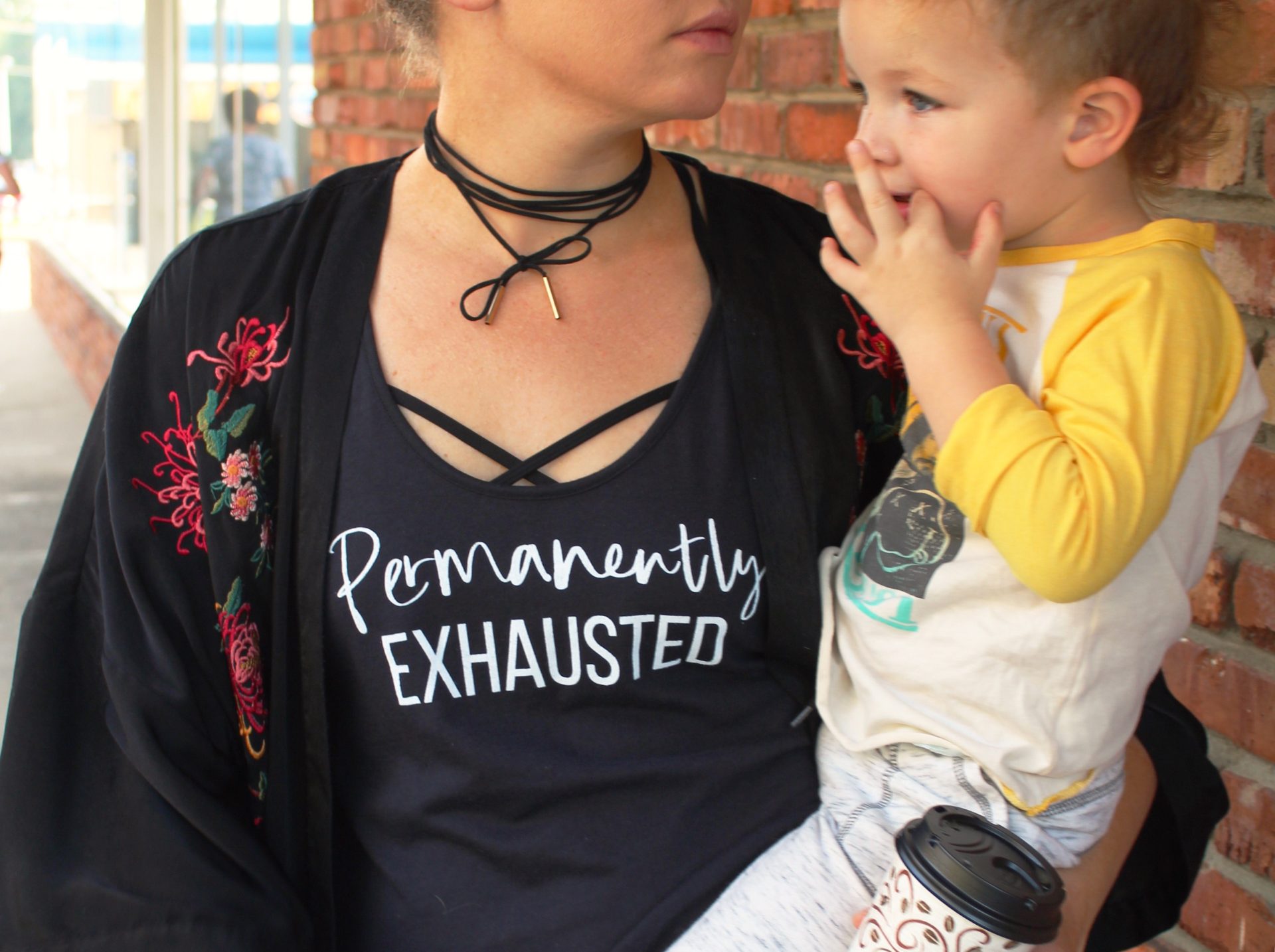 Mom Life Must Haves' Permanently Exhausted Shirt; Rowdy Sprout's Nirvana Shirt
I was a size 10 before I got pregnant, and after I had my son, Woods I was a size 20. It was emotionally painful for me to get dressed every morning and my entire closet just hung there and made me feel pathetic. Rebuilding my life and wardrobe postpartum has been a struggle, but also a pleasure. I have found a new standard of beauty and embraced my curves, with a new easy styles that work for me as a mom, business woman, artist and wife.  I love Mom Life Must Have T-Shirts! The shirt is so soft and they are versatile. I can combine it with leggings and a jacket for a cool and easy look for a toddler play date or jazz it up with a leather skirt and rock it for a mompreneur outing. I love this tank, it pretty much sums up my existence. My son is an adorable happy toddler but a terrible sleeper, despite my husband's and my efforts. I am in a constant state of exhaustion which is fueled by my love of caffeine. (Check out some gifts for coffee loving parents!)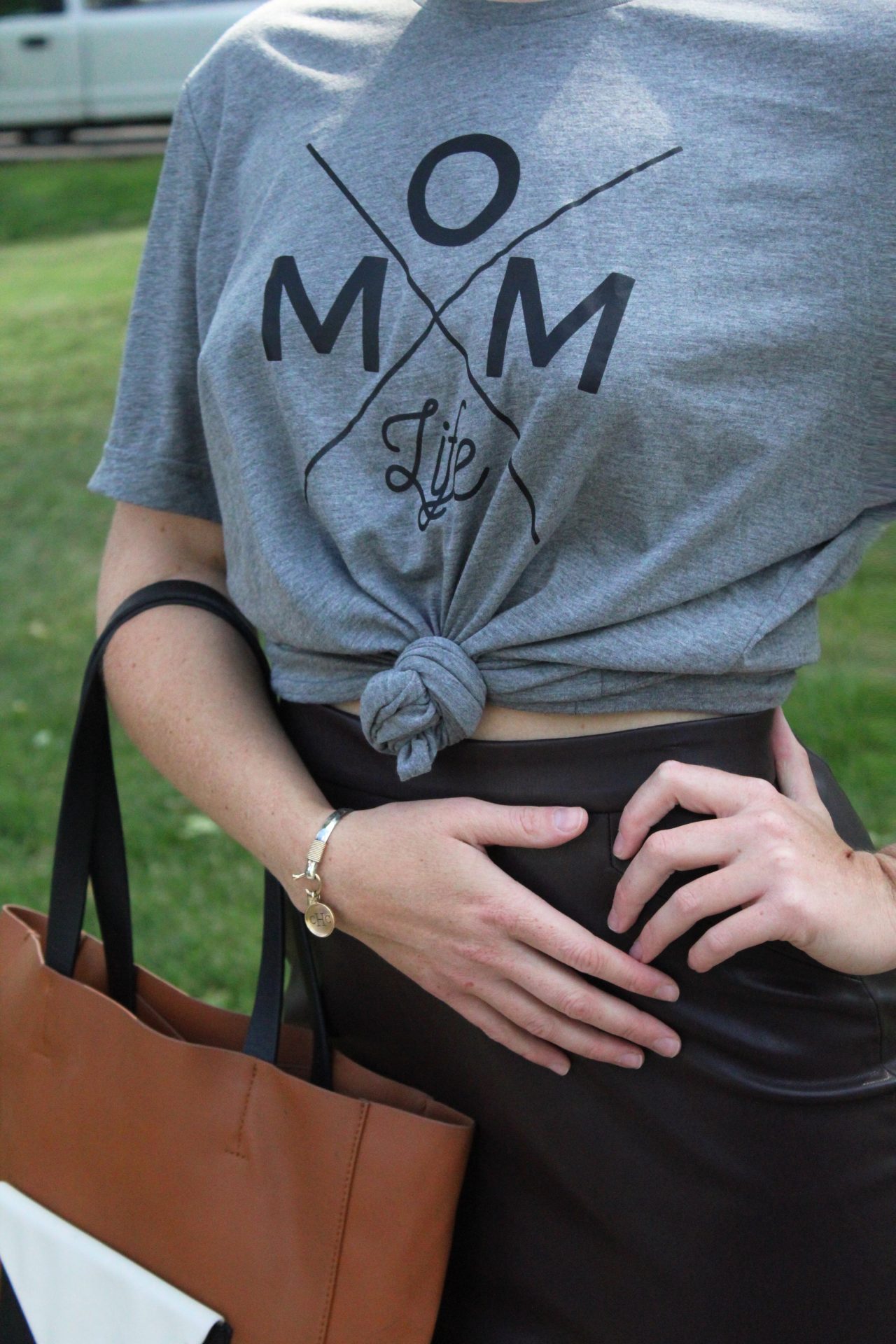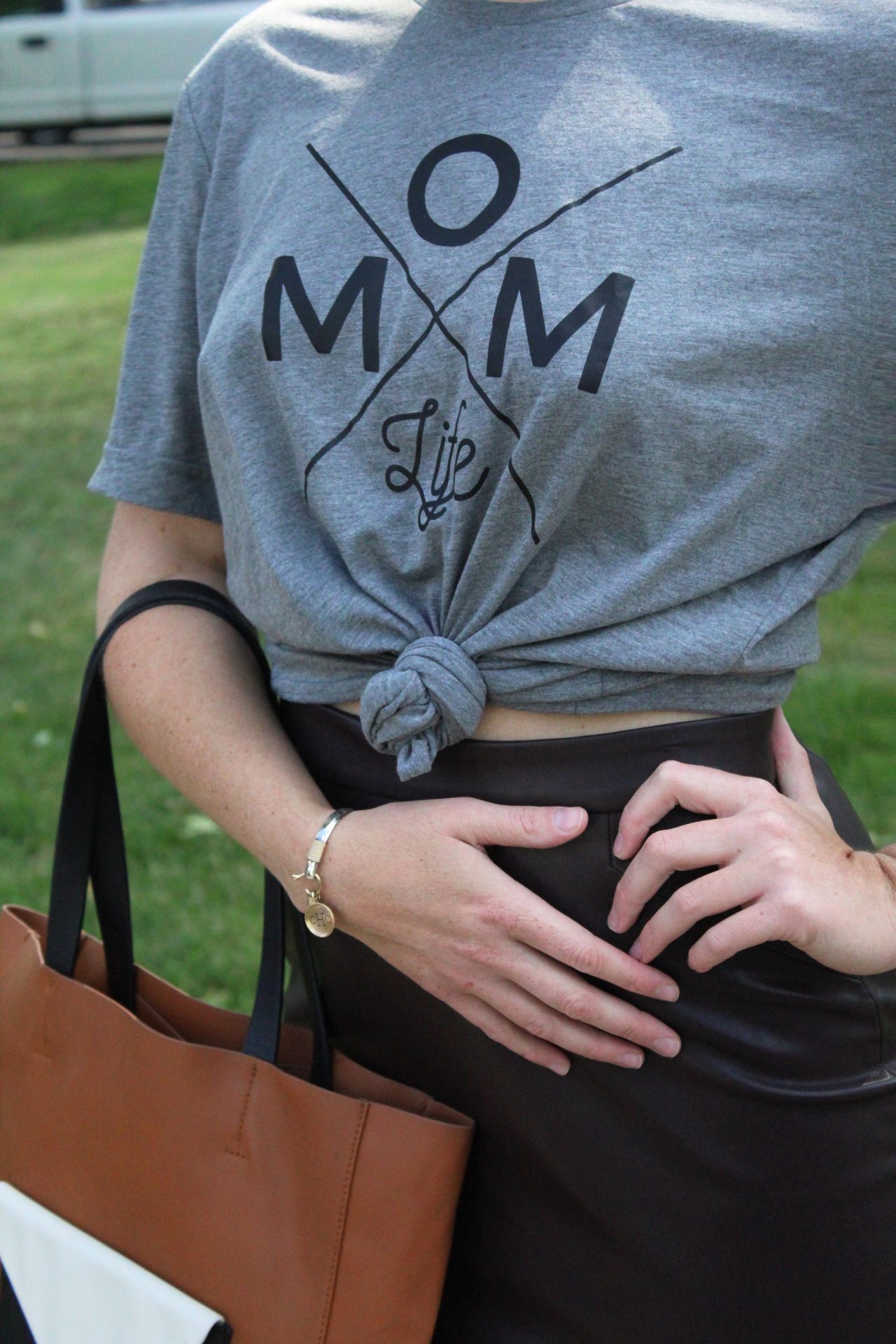 Mom Life Must Haves' Mom Life shirt 
I have had the pleasure of living in Chicago, Denver and Memphis and spent months at a time traveling abroad in Europe with when music was my full time gig.  But when I met my husband we moved across the plains to the Missouri countryside. After our son was born we knew we needed to meet in the middle somewhere. He's an avid outdoorsman who hunts, fishes and rock limbs on the weekends and I'm a gal who wants to dine out, shop and see live music. It was a compromise on both of our parts but in the end it's been a wonderful place for the both of us and a safe place to grow up for our son.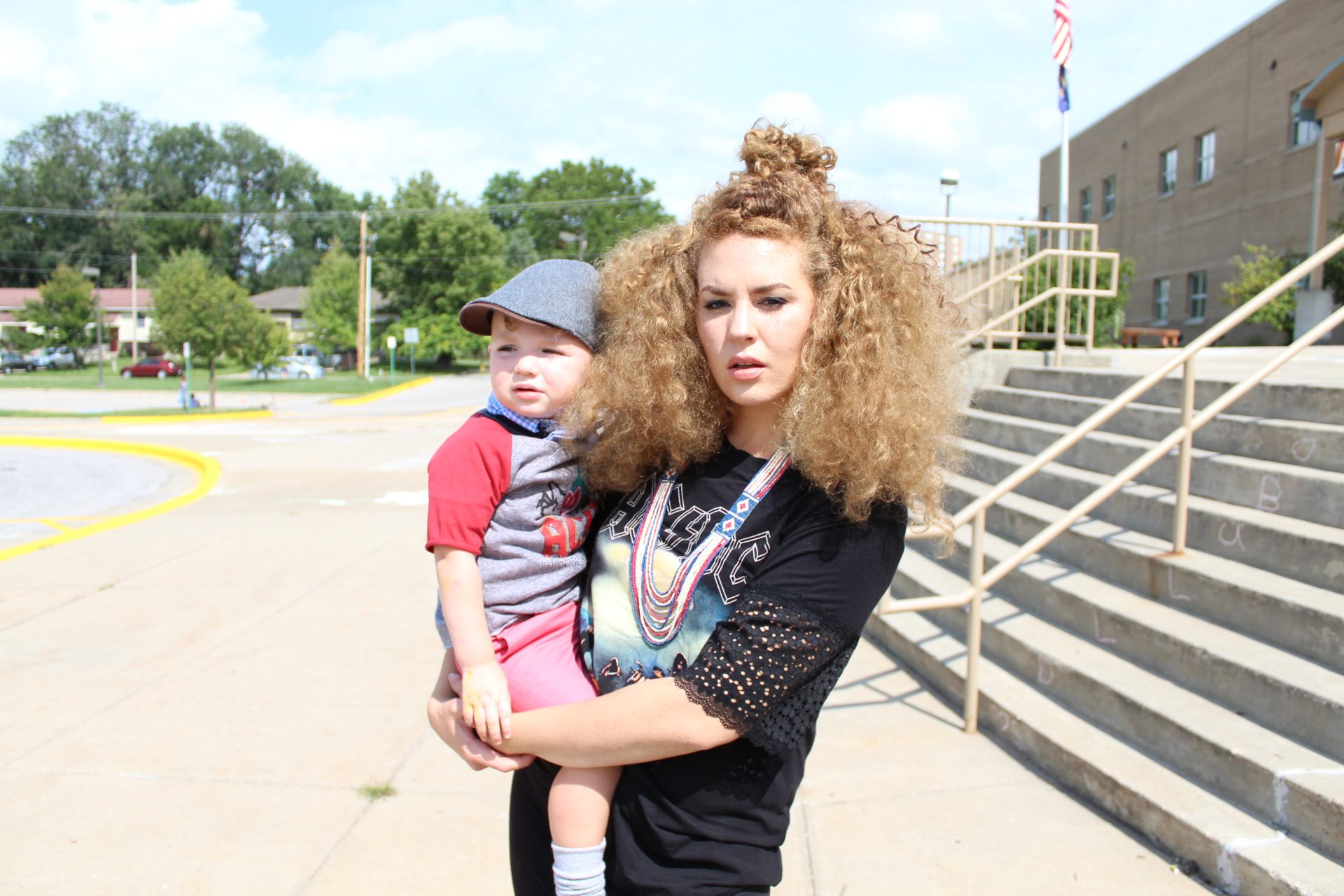 When it comes to urban style for the suburban mama, it's all about looking rad while staying comfortable. Old Navy is a staple for the suburban mama, with their Rockstar jeans that you can easily bend, stretch, run and jump in.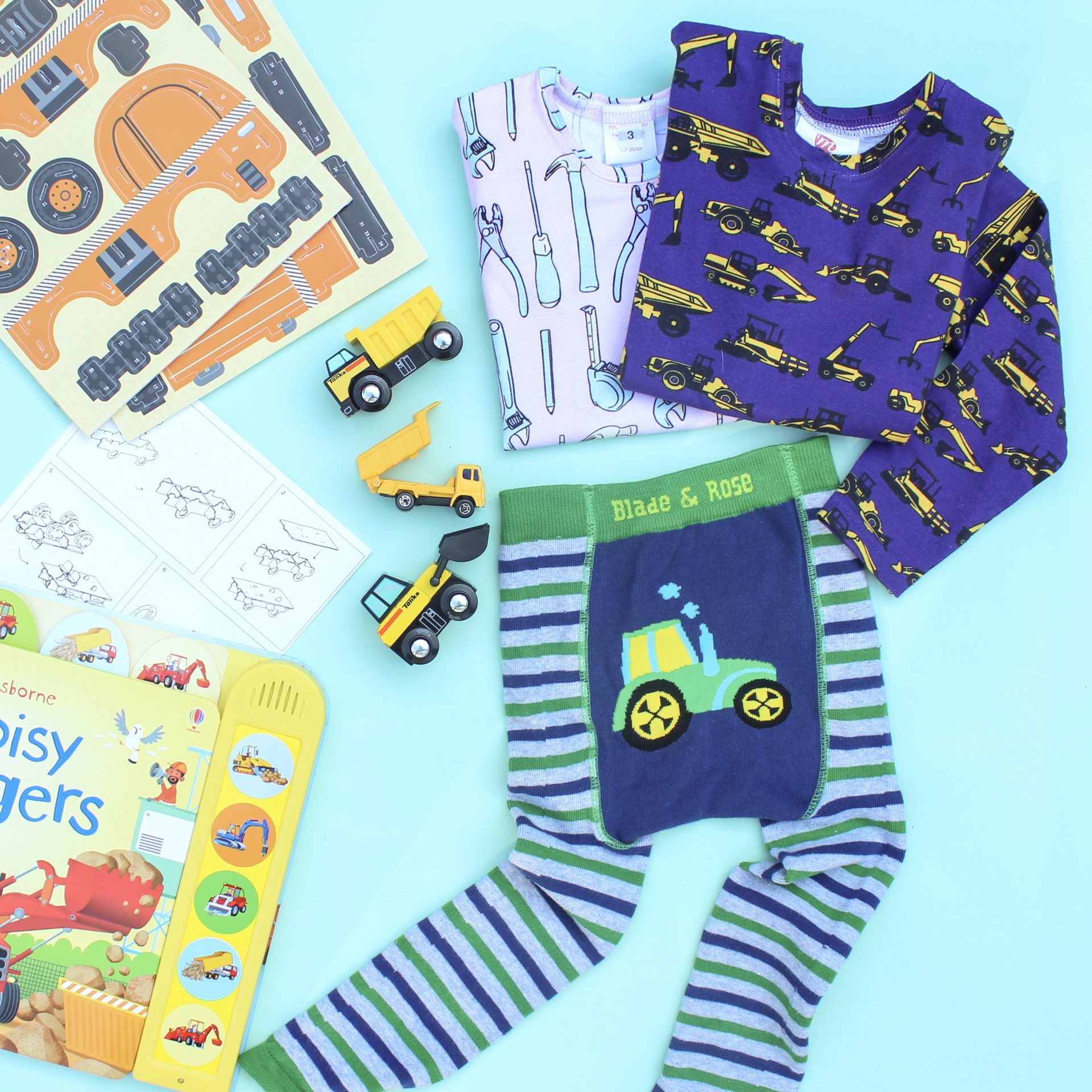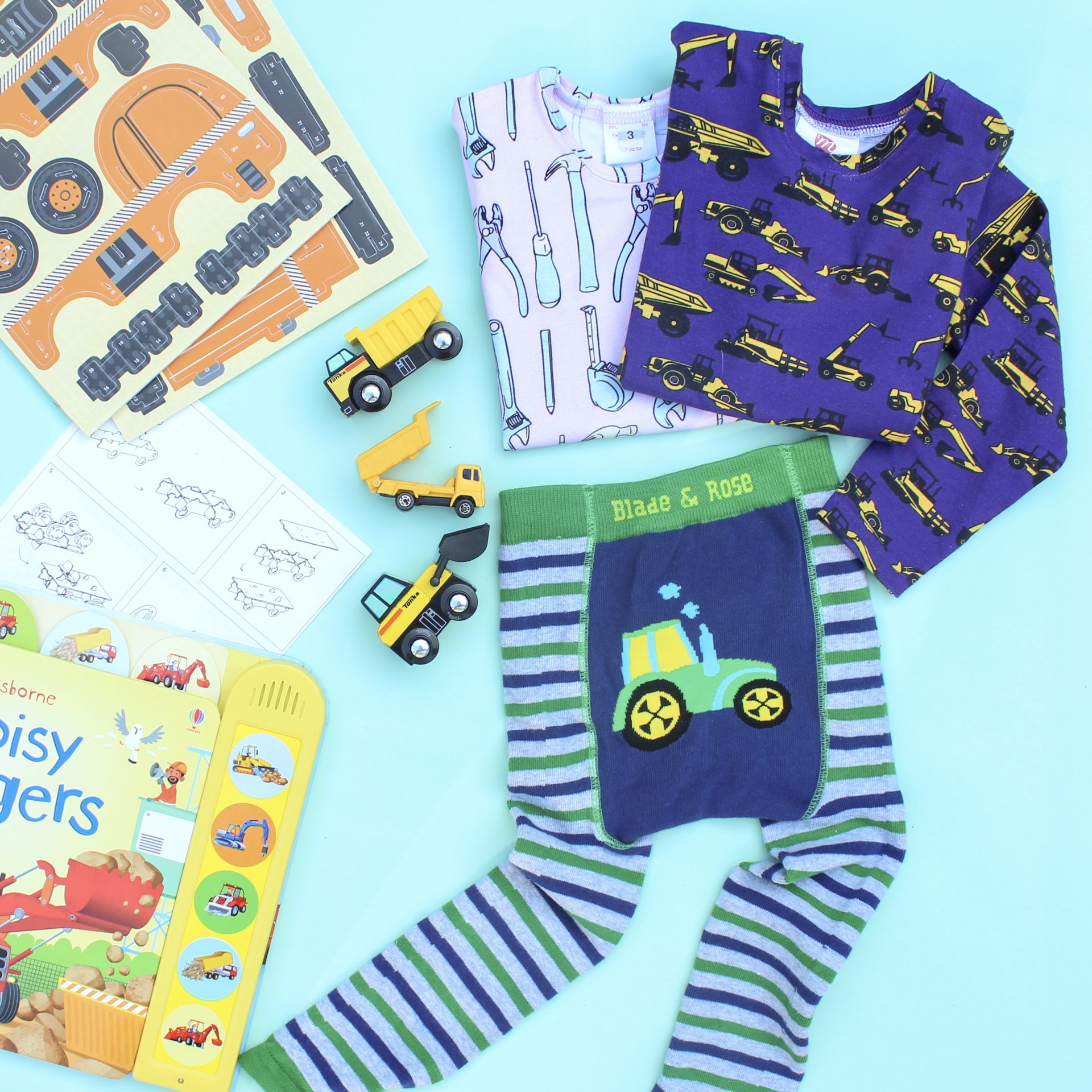 I love to have fun styling my little guy, which is why I turn to super comfortable children's clothing with a modern twist! I'm a huge fan of Mitz Accessories; their clothing promotes education, creativity, and empowers kids to make their own decisions about what they wear. Blade and Rose has a huge assortment of funky leggings for both boys and girls. And, as a musician, I'm a personal fan of Rowdy Sprout, because, let's face it – every little guy needs an assortment of rocker tees! And, really, what's a toddler without a bow-tie? Exactly. Lillabarn is my go-to for rad bow-ties for my son.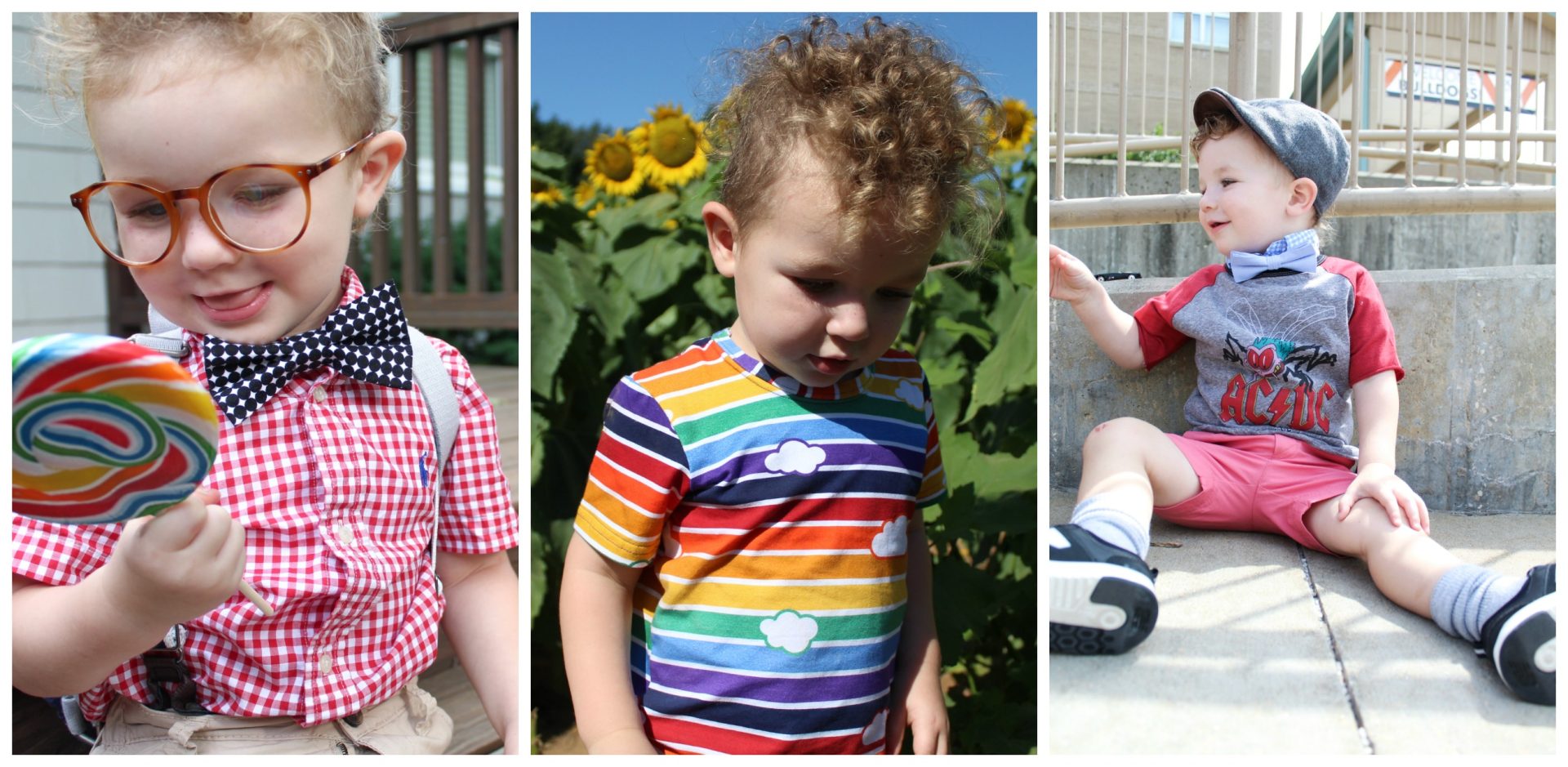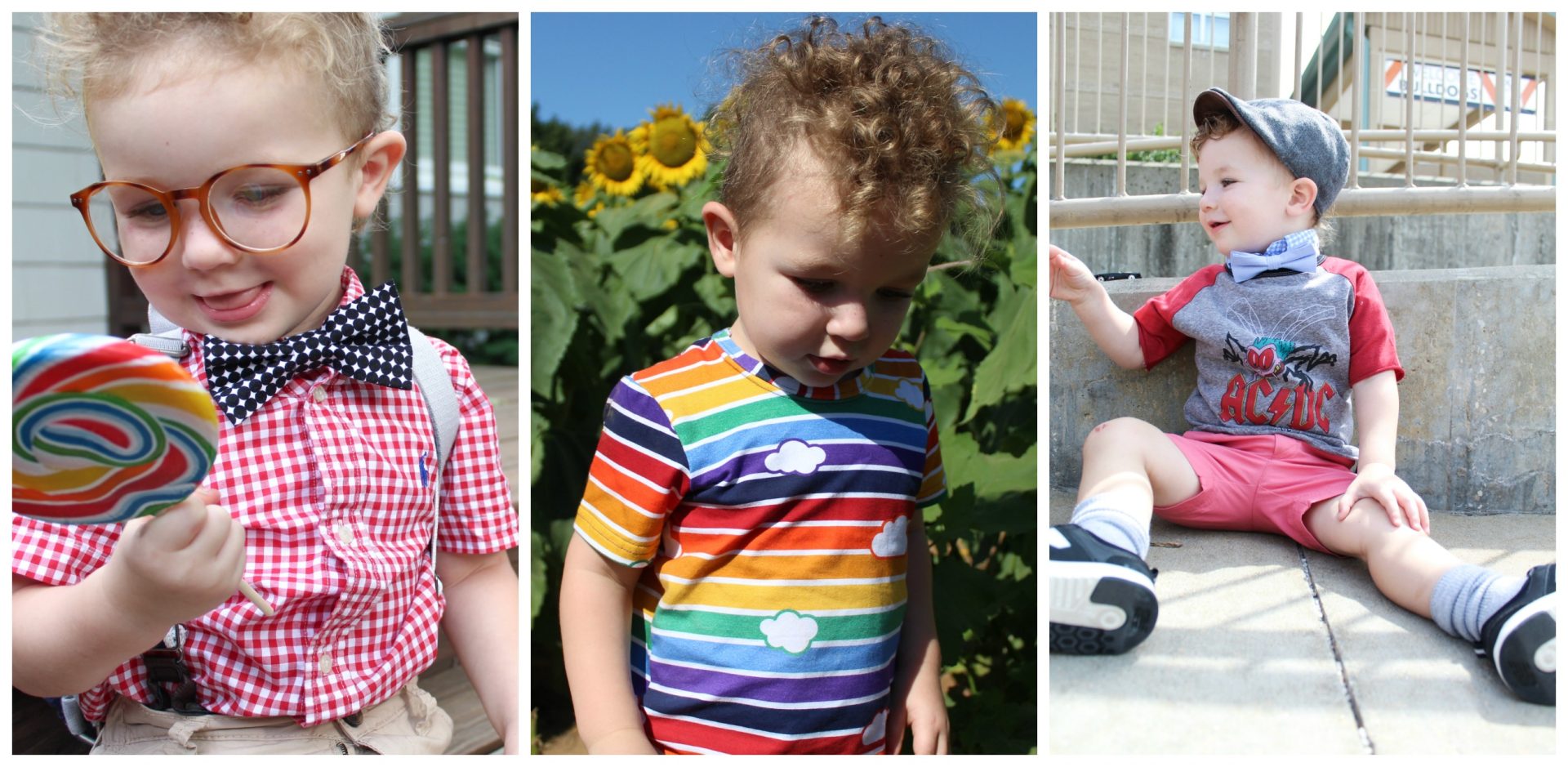 Lillabarn Bow-Tie; Mitz Accessories Rainbow Shirt; Rowdy Sprout ACDC shirt
And, as any urban turned suburban mama knows, babywearing is the way to go! I'm a huge fan of Lillebaby – not only because they have the most awesome designs on their carriers, but because I can wear my son on the front or back. It's ideal for weekend trips, errands, or just hanging out at home with a grumpy toddler.