Did you know?
Your baby begins their language development in utero.
The more you talk to your baby right from the start, the more language she will have when she eventually starts talking and having conversations.
Talking to your baby teaches many elements of language…from vocabulary, adjectives, and parts of speech, to math and even science!
Details
Tuesday, January 17, 2017 | 1-2pm EST
Join us for our 1-hour webinar from the comfort of your own home or workplace, with New York State licensed Speech Language Pathologist, Elise Duryea, MA, CCC-SLP who will help you understand how your baby learns and develops his babble! Elise will share the most up-to-date research, background, tips, tricks and techniques to support your child's development and mastery of language and communication.
We will also offer time for Q/A at the end of the class, time-permitting.
---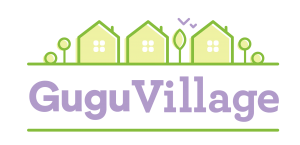 Gugu Village is Gugu Guru's new educational community for expecting and new moms. Offering both webinars and offline events, Gugu Village provides first time moms with the knowledge that they need to feel prepared and well supported during the prenatal and postpartum period.