Whether you're pumping to boost your supply, to build up a stash of frozen milk, or because you prefer to bottle feed your breastmilk, the thought of pumping can be daunting. Will it hurt, how long should you pump, how do you store the milk? Ease your mind and set yourself up for success by attending the second webinar in our three-part series: Pumping and Storing!
Details
Tuesday, November 15, 2016 | 2-3pm EST
Join us for our 1-hour Pumping and Storing* webinar from the comfort of your own home or workplace, led by Wendy Colson, RN, IBCLC (International Board Certified Lactation Consultant) and creator of Boobie Bars. From flange size to freezers, this 1-hour class is guaranteed to teach you everything you need to know about pumping and storing your milk. We will also offer time for Q/A at the end of the class, time-permitting. Don't miss out on our early bird pricing!
This a must-attend if you plan to pump!
Key topics to be covered will be:
• How to ensure a good supply from the start
• When to start pumping
• How long to pump
• How to begin to build your freezer stash
• Plus, much, much more!
*Pumping is Part Two of our three-part series, which covers setting yourself up for successful breastfeeding. Part Three covers Returning to Work.
---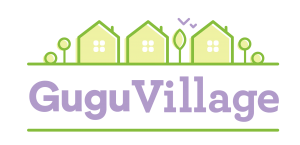 Gugu Village is Gugu Guru's new educational community for expecting and new moms. Offering both webinars and offline events, Gugu Village provides first time moms with the knowledge that they need to feel prepared and well supported during the prenatal and postpartum period.