-Sponsored Post-
With the onset of wintertime, comes the onslaught of colds, viruses, and the flu! While it can seem overwhelming trying to prevent your little ones from catching the latest cold, there are some natural ways to protect your babies, toddlers, and kids – and one of the methods we always recommend taking in any nursery or kid's room is to have a cool mist humidifier. When it comes to humidifiers, we always turn to Crane USA – especially when it comes to sleep time! The Crane USA Adorables line of humidifiers are not only adorable, but a necessary addition to the bedroom. Stay wise this flu season and set your family up for success with Oscar the Owl, Crane Adorable Ultrasonic Cool Mist Humidifier.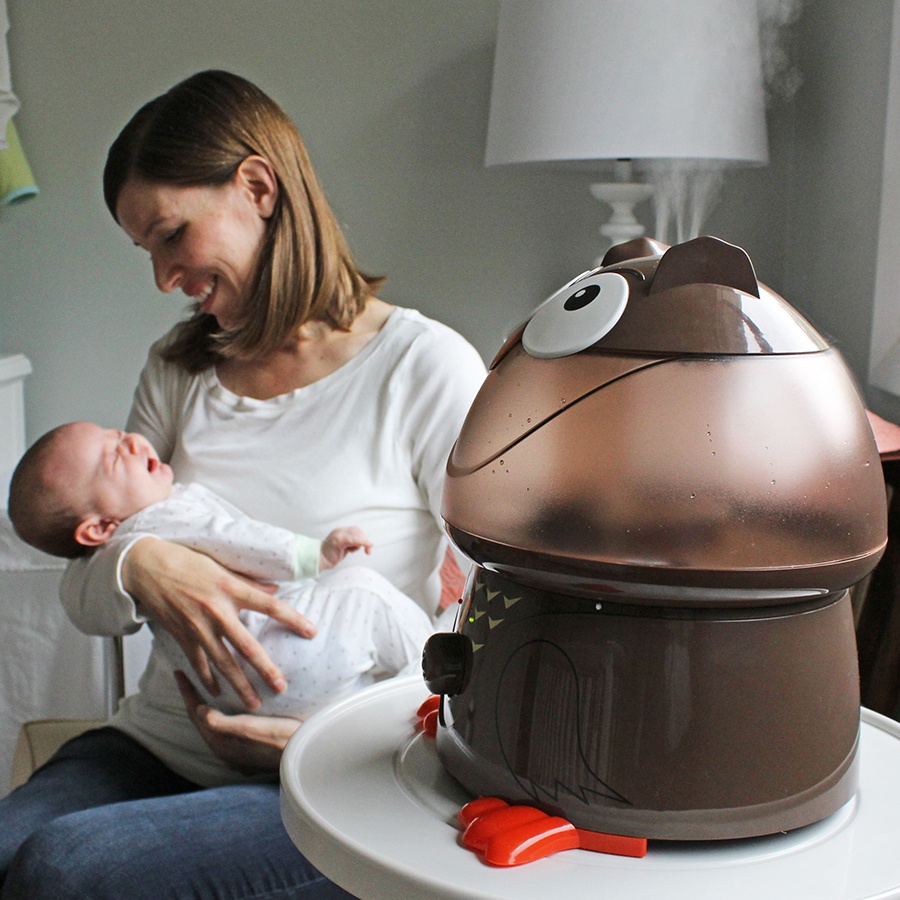 Did you know that according to the American Academy of Pediatrics there is actually no cure for the common cold? Since the cold is a virus, there is nothing you can do except help your little one stay comfortable – and the AAP recommends that a great way to do that is to make sure there is a cool mist humidifier near their sleeping area. As the AAP says, "Set it close to your child (but safely beyond reach) so that he or she gets the full benefit of the additional moisture." The Oscar the Owl Crane Adorable Ultrasonic Cool Mist Humidifier is a welcome addition to any child's bedroom and will help soothe any little noses and airways if they do happen to get a cold.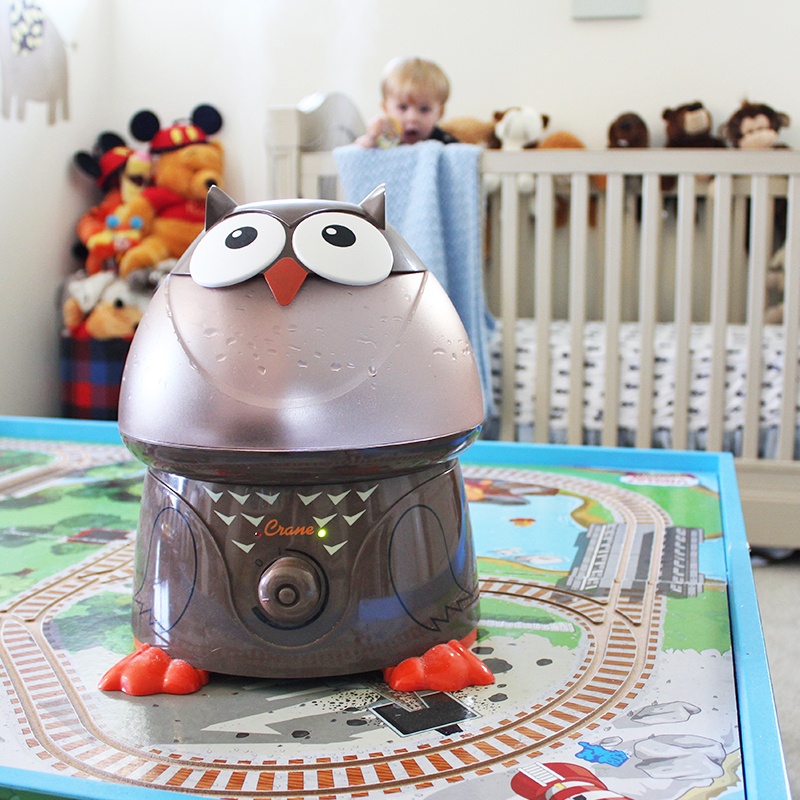 With flu season running rampant this year, it's imperative to help keep a baby's and child's nasal passages clear and clean to help prevent them from catching germs. The whisper quiet Oscar the Owl Humidifier relieves cough, cold, and flu symptoms, as well as nasal congestion, dry cough, sinus irritation, nose bleeds, and dry skin and hair. The ultrasonic cool mist increases moisture in the air for easier breathing and a good night's sleep, plus it is a perfect size for any bedroom, and effectively humidifies small and medium rooms up to 500 square feet. It is also BPA free and features an auto-off function for when water tank is empty; safe enough to have in a child's room.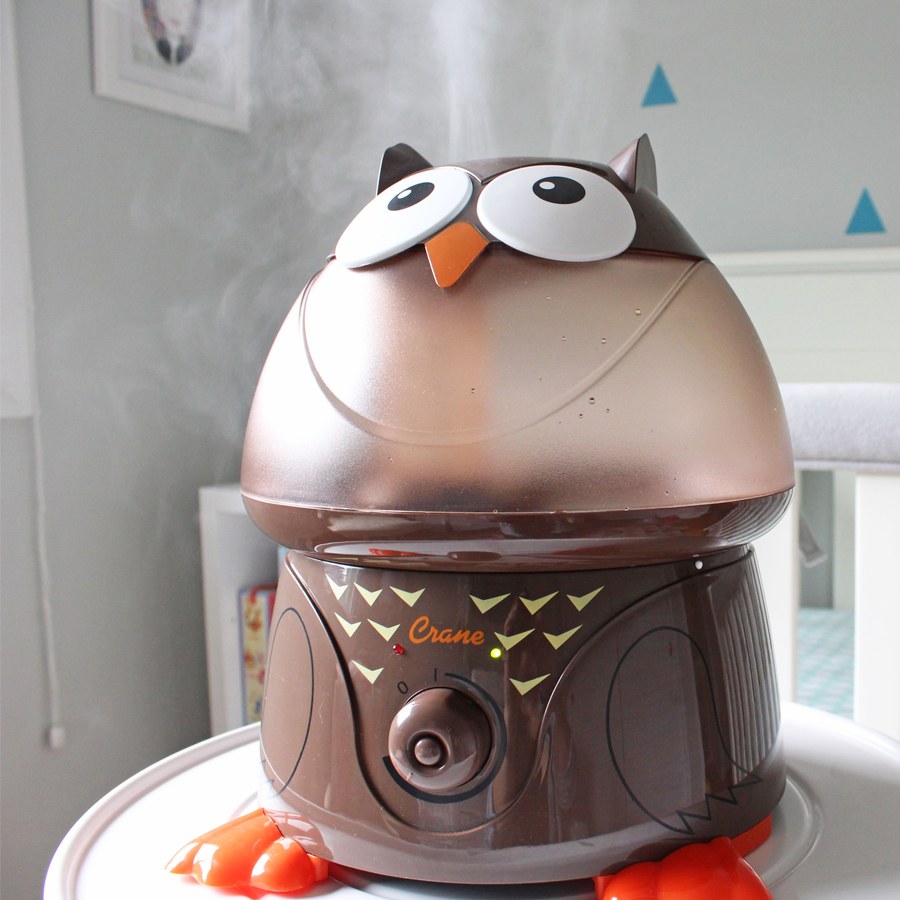 During the winter, full of stuffy noses and congested chests, the AAP recommends using a cool-mist humidifier, so why not choose a humidifier which is both cute and will help your little one breathe a little easier at night? Plus, the Oscar the Owl Crane Adorable Ultrasonic Cool Mist Humidifier is easy for parents to use too; it has a removable 1 gallon tank which easily fits under most bathroom sinks, and it doesn't need a filter, so you never have to worry about changing filters! If the Owl isn't your style, head to the Adorables and check out all the animals!
Thank you to Crane for making this sponsored post possible.