-Sponsored Post-
We get so caught up in the rush of the holidays, that often we forget about all of the winter babies and birthdays which come after the holiday season. When looking for winter gifts for baby, it's smart to keep it utilitarian while also being adorable. We rounded up some of our favorite winter baby gifts; add these to your registry or bring them to a baby shower. Plus, check out some great discounts exclusive to Gugu Guru readers below!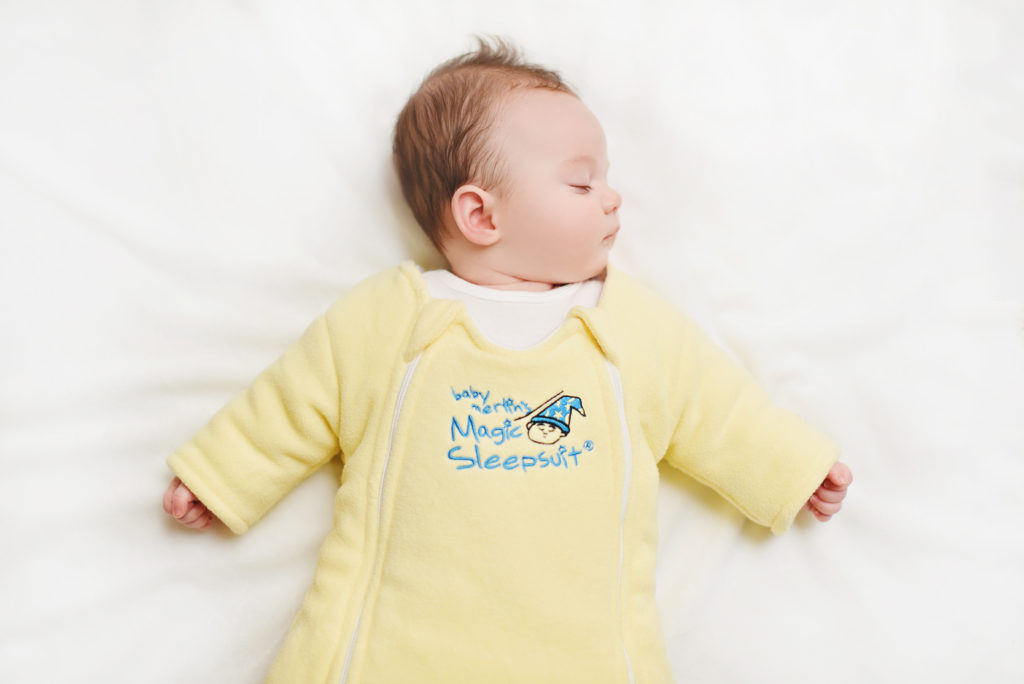 When the temperatures drop, often parents wonder how they're going to keep baby warm in the crib without a blankie; the Baby Merlin Magic Sleepsuit won't just keep your baby comfortably warm all night long, but also will help them sleep all night long, too! How? The Baby Merlin Magic Sleepsuit is an ideal transitional piece to help baby transition from the swaddle to sleeping on their own. The Baby Merlin Magic Sleepsuit is designed for babies who are ready to transition from the swaddle, yet still need that cozy and contained feeling to aid in their sleep. Made with soft, comforting materials, the Baby Merlin Magic Sleepsuit will give your baby the sense of security and warmth they need to sleep well through the night. If you're traveling this winter, we highly recommend the Baby Merlin Magic Sleepsuit, as it helps baby stay comfy and warm wherever you are. Want to learn more about the Baby Merlin Magic Sleepsuit? Check out why the Gugu Guru team thinks the Baby Merlin Magic Sleepsuit is a must-have for all families.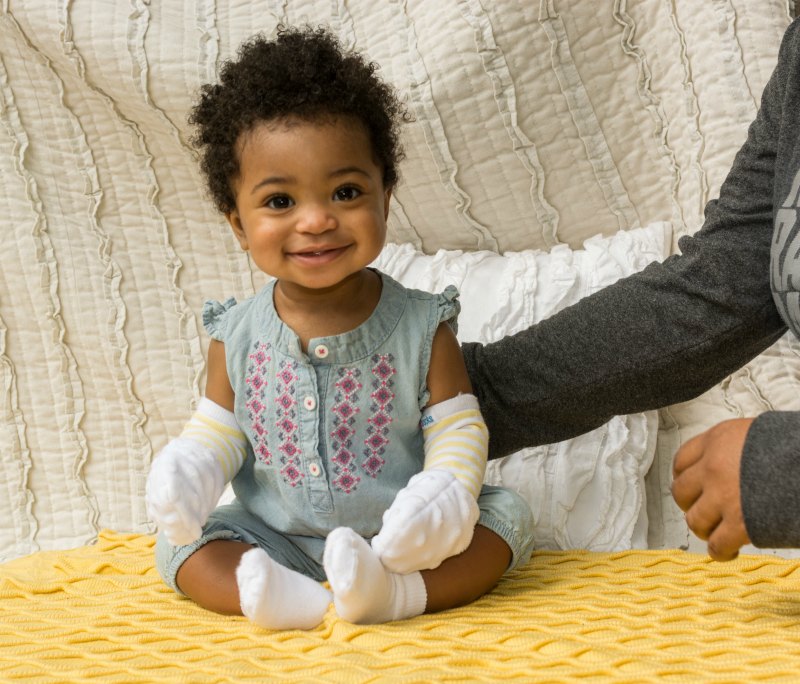 Wintertime is the time of year that you worry most about keeping those little hands warm and cozy, right? However, it can be so hard to keep baby's hands in baby gloves or mittens; plus, often gloves or mittens aren't soft and cozy. Handsocks is the perfect solution! Handsocks, otherwise known as happiness for little hands, began when Virginia Mom Casey Burke Bunn forgot to pack mittens and layers for her daughter, she used a pair of ski socks to keep her hands and arms warm….and the idea for Handsocks was born! What started as a way to keep little hands warm without the use of velcro or buttons has turned into something much more. Parents are using Handsocks to protect their newborn from scratching themselves, stop babies and little ones from irritating infant eczema, skin conditions and wounds , plus unexpected casts/ports in the NICU. That's truly amazing! More than just a glove, Handsocks features a unique mitten base which rolls up the arm to become a sleeve, giving warmth and a perfect fit; the sleeve-like effect keeps the Handsocks on without tightness or using Velcro or straps. No more lost mittens and, the minky-fabric material is like a little blankie your baby can hold from their earliest days. With adorable styles to choose from, don't forget to stock up on your Handsocks this year and for any winter babies you know. Use code GUGUGURU15 for 15% off your order!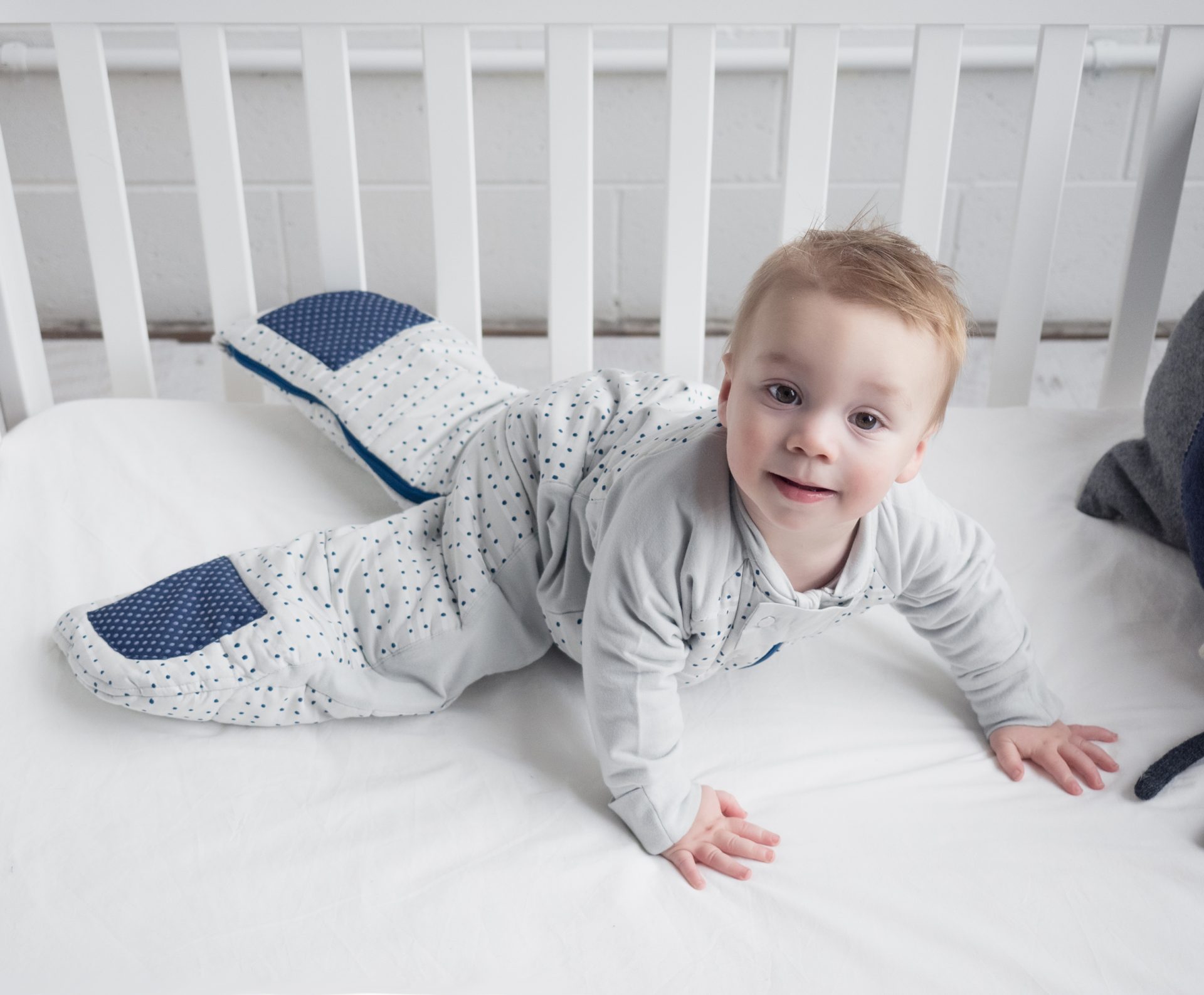 Keeping baby warm and comfortable in the winter months can be a challenge, however ergoPouch has the perfect solution to how to keep babies and toddlers warm without the use of blankets. When talking about a smart investment for the winter months, ergoPouch is your answer – their Sleep Suit can be used in the crib for a baby and then transition with the toddler, as you can convert the Sleep Suit into having legs using the zippers. The ergoPouch uses natural fibers for the fillings of its products specifically to improve breathability and temperature regulation. The 2.5 TOG Sleep Suit is designed for Winter temperatures and is made with an Organic Cotton sheeting outer layer and 100% cotton filling. The ergoPouch Winter Sleep Suit may keep your baby snuggly warm but it is highly breathable and antibacterial. Pretty cool, right? When it's chillier, the garment has long cotton fleece sleeves and fold over mitts for warmth. Want to learn more about ergoPouch? Check out why we think it's a dream product for sleeping babies, one of our favorite sleepytime finds, and a perfect gift for cozy babies. Shop any product on ergoPouch.com and receive 20% off using code guruguru at checkout.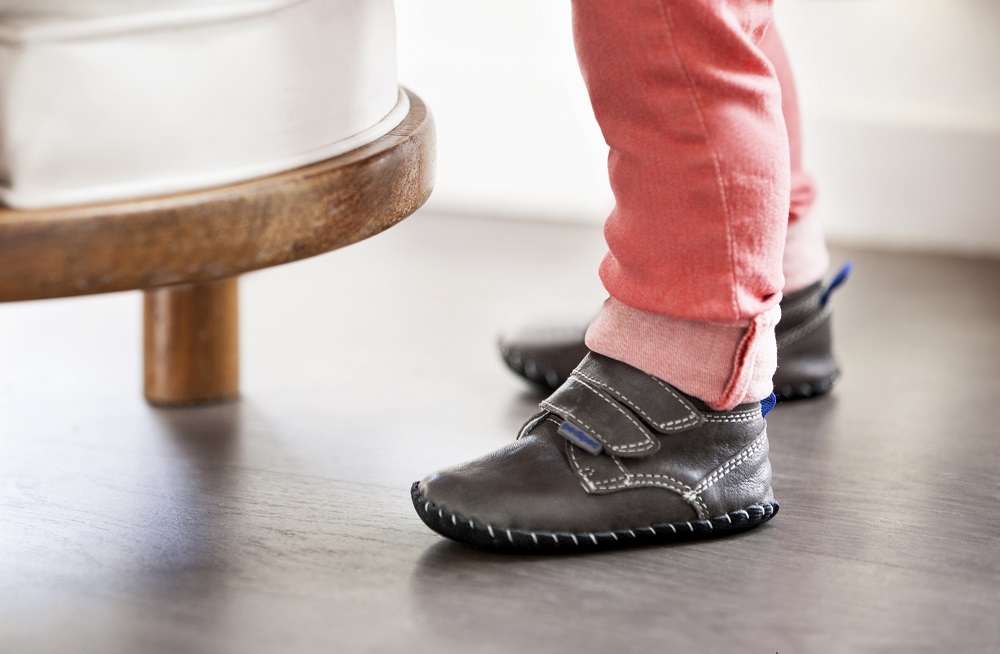 Pediped Originals Lionel, Charcoal:
Winter means keeping little feet warm, but you also want them to feel comfortable too. We're big fans of pediped footwear for babies and toddlers, for pediped footwear has been awarded the American Podiatric Medical Association Seal of Acceptance for the promotion of healthy foot development, and orthopedic medical professionals deem pediped shoes an excellent choice for parents who want their children's feet to develop naturally and healthily.  The Originals Lionel in Charcoal are a perfect neutral colored shoe for wintertime; keep baby comfortably in style and warm. As soft as his favorite blanket and perfect for keeping toes warm, Lionel is a great choice for protecting his first steps. The soft, flexible soles of Originals line are recommended by pediatricians and podiatrists because they allow children to closely mimic barefoot walking. Originals are made of the highest quality leather on the market and they also feature a soft foam insert between leather layers. Take an Extra 30% Off Your Order with Coupon Code: GUGU30. Valid Though 2/15/18.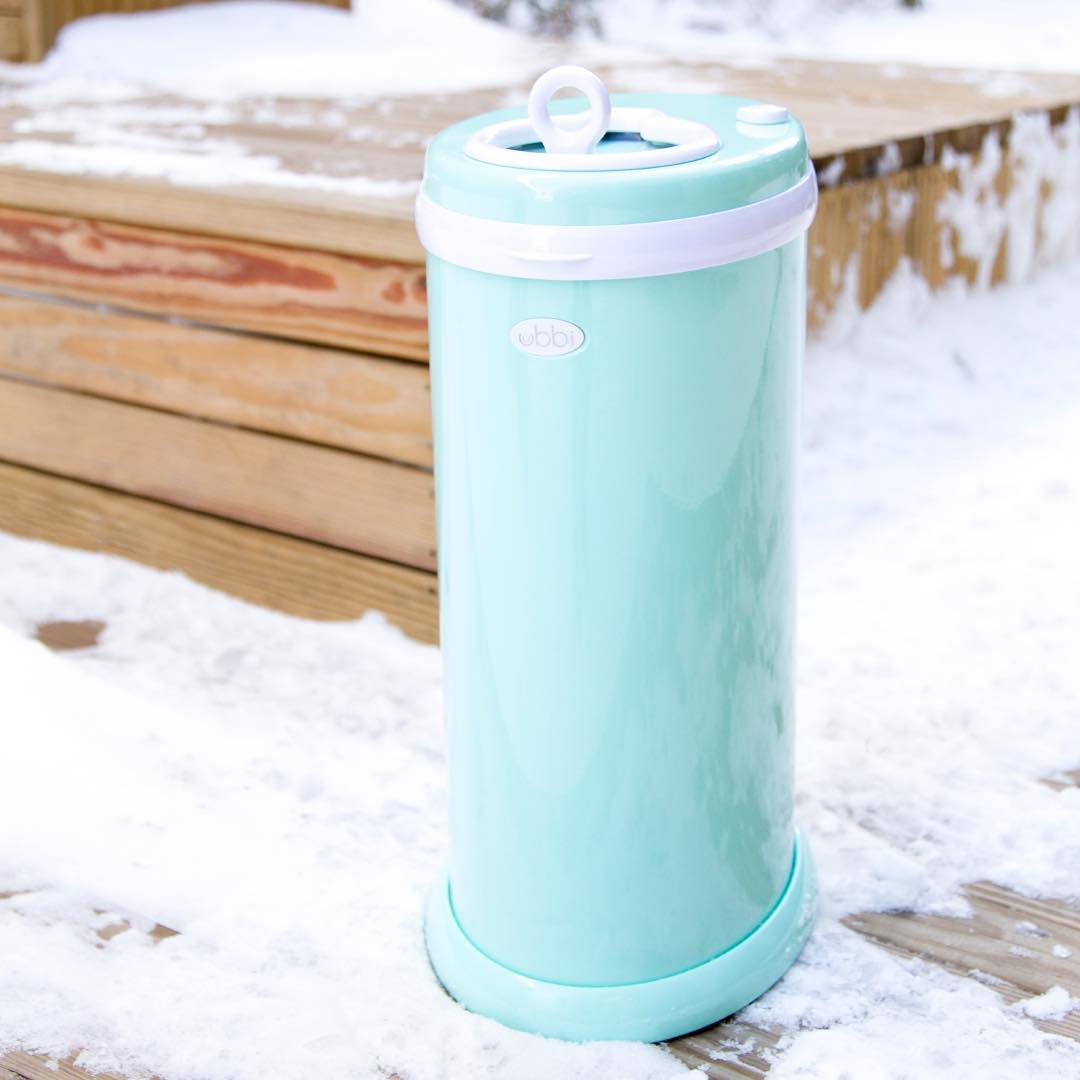 Wintertime can mean you're stuck inside a lot more than you'd like to be, so don't let the overwhelming smell of dirty diapers invade your living space! When it comes to keeping smells at bay, we always turn to the award winning diaper pail from Ubbi. It's no wonder we listed Ubbi's diaper pail as a nursery must-have essential.  The Ubbi Diaper Pail is made of powder-coated steel to achieve maximum odor control. It is equipped with rubber seals that are strategically designed to lock in odors as well as a sliding lid that minimizes air disruption, keeping the smell inside the pail. Offering a modern and sophisticated twist to a once very industrial product, the sleek Ubbi diaper pail includes a child-proof lock and is available in an array of 13 colors and 5 patterns, so you are sure to find a design which will fit your nursery style. Plus, you don't have to buy any special bags for the Ubbi, simply use your regular garbage bags. Ubbi comes ready to go right out of the box, and it's simple, but sturdy, design will prevent it from a child breaking a piece. You can see more about the pail in our Spring Cleaning Baby Must Haves and Gray Nursery Inspiration.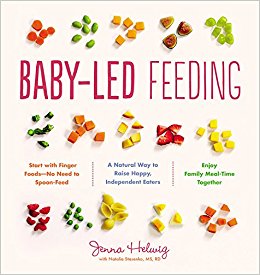 Baby-Led Feeding by Jenna Helwig:
Winter is a great time to hunker down and cook up a storm, but how can you get baby involved in this process? We're so excited about a new book, Baby-Led Feeding, coming out this March from Jenna Helwig, author and food editor at Parents magazine. Jenna's first book, Real Baby Food is one of our must-have essentials for starting solids, and a favorite of Foodie Mom and chef, Nikki Dinki. Baby-Led Feeding explores the concept of baby-led weaning, which is the concept of focusing on feeding your baby a variety of healthy, wholesome solid foods, rather than relying solely on purees. With more than 100 ideas and recipes, this book is a must have for all parents who love to cook. This bright, photo-driven book includes chapters on the benefits of this approach, when and how to get started, essential safety and nutrition guidelines, frequently asked questions, basic fruit and vegetable prep, more complex finger foods, and family meals. All recipes have been reviewed by a registered dietitian and include nutrition information to ensure a healthy mealtime.
Thank you to Ubbi, Houghton Mifflin Harcourt, Handsocks, Pediped Footwear, Magic Merlin Sleepsuit, ergoPouch for making this sponsored post possible.