If you want to buy a zodiac baby gift for yourself or another parent, we're pleased to inform you that the stars have aligned! A gift should be something that speaks to the child's personality so he or she can relate to it and enjoy it for years to come. Using astrology to pick out baby gifts is a genius way to go because a person's zodiac sign can say volumes about who they are (if you're a believer, that is.) Since the great Carl Sagan said we are all made of star stuff, the zodiac sign can help you narrow down the choices and get something fun and personalized.
These unique zodiac baby gifts are not specific to one star sign and many can be personalized.

1. Personalized Horoscope Constellation Minky Baby Blanket
If you are buying a gift for a newborn baby, this Personalized Horoscope Constellation Minky Baby Blanket in black and gold is perfect. The blanket is made of fleece, microfiber, polyester, satin or Minky. It has a light soft texture which means your baby will love to snuggle up to it. When you are ordering the blanket, you can specify what star sign you want and the preferred fabric. If you'd like, have the seller add the baby's name too so it can have that extra personal touch.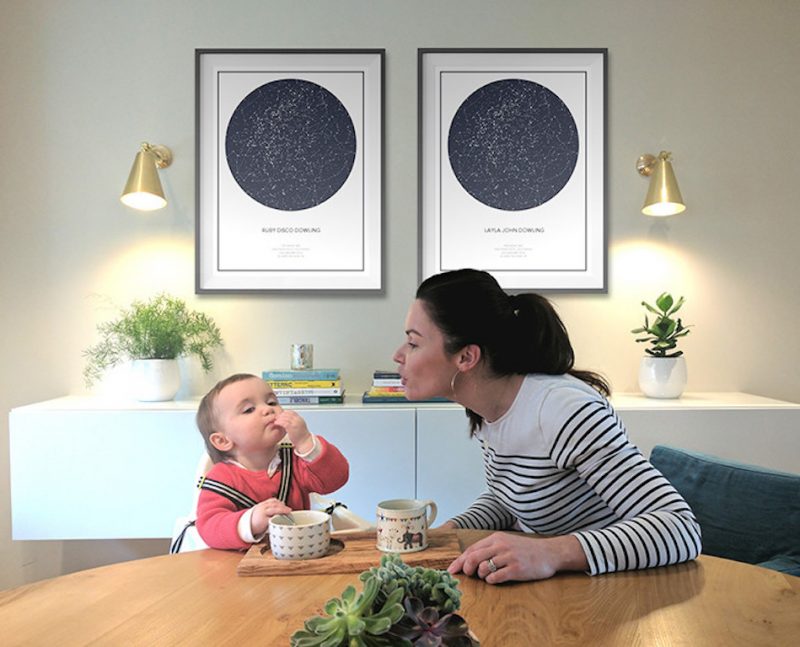 2. Your Star Map AKA The Night Sky
If a totally personalized zodiac baby gift is what you are looking for, this star map will blow your mind. The 50cm by 70cm star map printed on fine Art Matte paper captures the stars that mean something to you. For instance, if the baby was born in January, the star map will be designed to capture that date. This gift is incredibly sentimental and also sophisticated – you can hang it in the baby's room or really anywhere around the home.

3. Milestone zodiac cards
Whether it's Christmas or it's a birthday, a zodiac poster is a great gift. These milestone zodiac posters have the sign on the front side and three characteristics of the baby's zodiac sign. It also has room to write the baby's story on the back and a hanging sticker so you can hang it in the nursery.
4. The CELESTIAL Baby Book
Life is all about making memories especially when a baby is small. The CELESTIAL Baby Book gives you a place to store all the big life events in your child's life. The zodiac-sign specific book has many pages for you to fill with memories and pictures.
Buying a zodiac baby gift shows that you put some thought into it. You did not just walk into a store and pick the fluffiest thing you see. As the baby grows and starts to manifest some of the characteristics your gift represents, you will be glad you were part of making that happen.