Evenflo has been a part of feeding babies for over 100 years. They're a name you know and one you can trust. Evenflo Feeding offers a wide variety of ways to safely and easily feed your baby. From bottles to pacifiers and from breast pumps to sanitizing bags, they have something for every baby.
Evenflo Feeding Balance + Bottles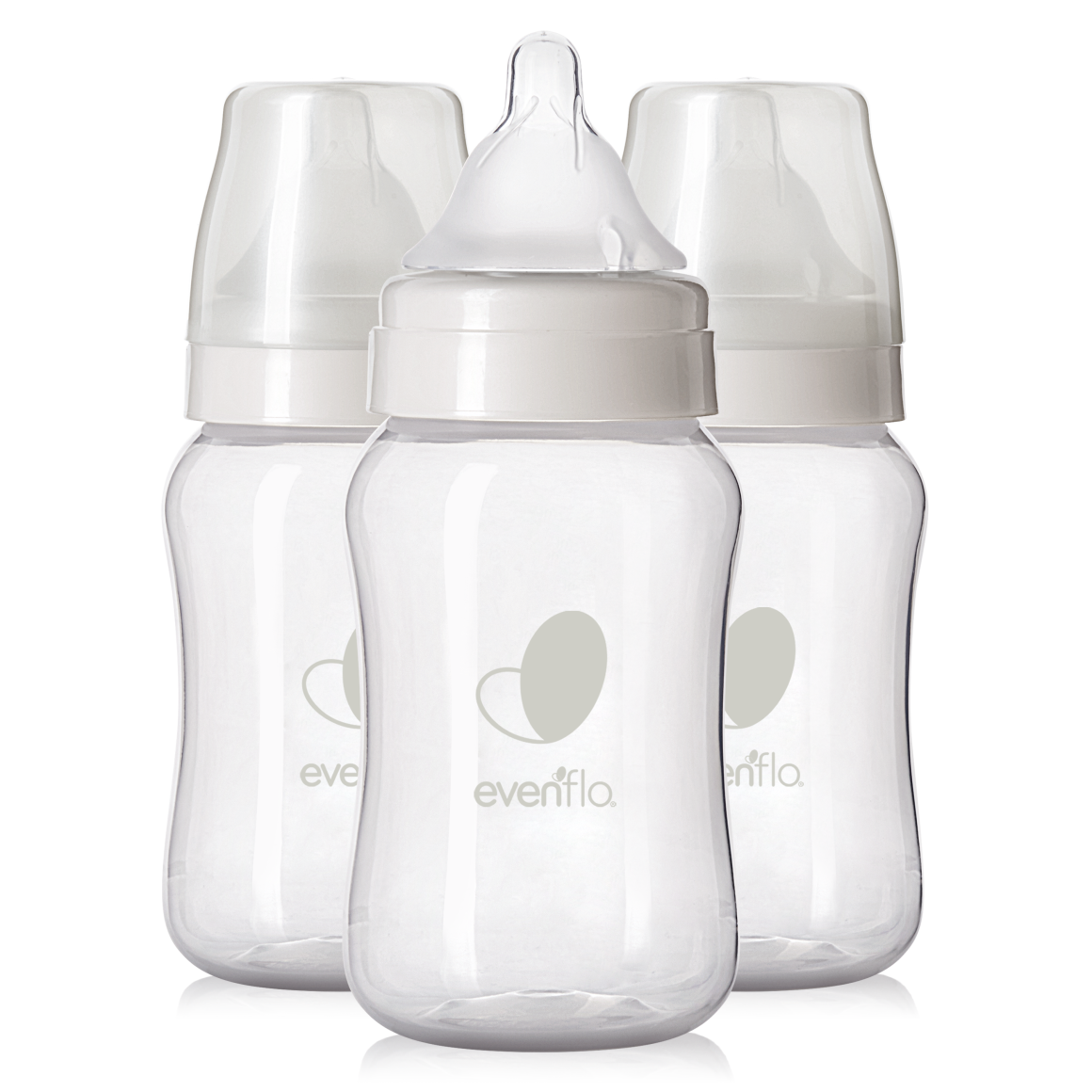 Whether you're breastfeeding or bottle-feeding, the Evenflo Feeding Balance + Bottles might quickly become your favorite go-to bottle. Designed to support healthy bottle-feeding without interfering with your nursing journey, the bottles feature a naturally sloped nipple. This unique nipple helps to promote a healthy and wide latch. It also boasts a one-piece vent which helps prevent colic as well as gas and fussiness. To benefit you, the vent is integrated, meaning you won't have any extra pieces or parts to clean. Lastly, the slow flow nipple results in feedings without gulping. The bottles also come in a variety of sizes to grow with your baby and is available in plastic and glass.
Want to experience the Evenflo Feeding Balance + Bottles? We've got a discount code for you! Recommended by Infant Feeding Experts and 97% of parents, this bottle is a proven solution for babies who alternate between breast and bottle. Save $2 on the Balance + Bottle using promo code BALANCE2OFF on target.com. Learn more about the Balance + Bottle and shop here.
Evenflo Feeding Advanced Double Electric Breast Pump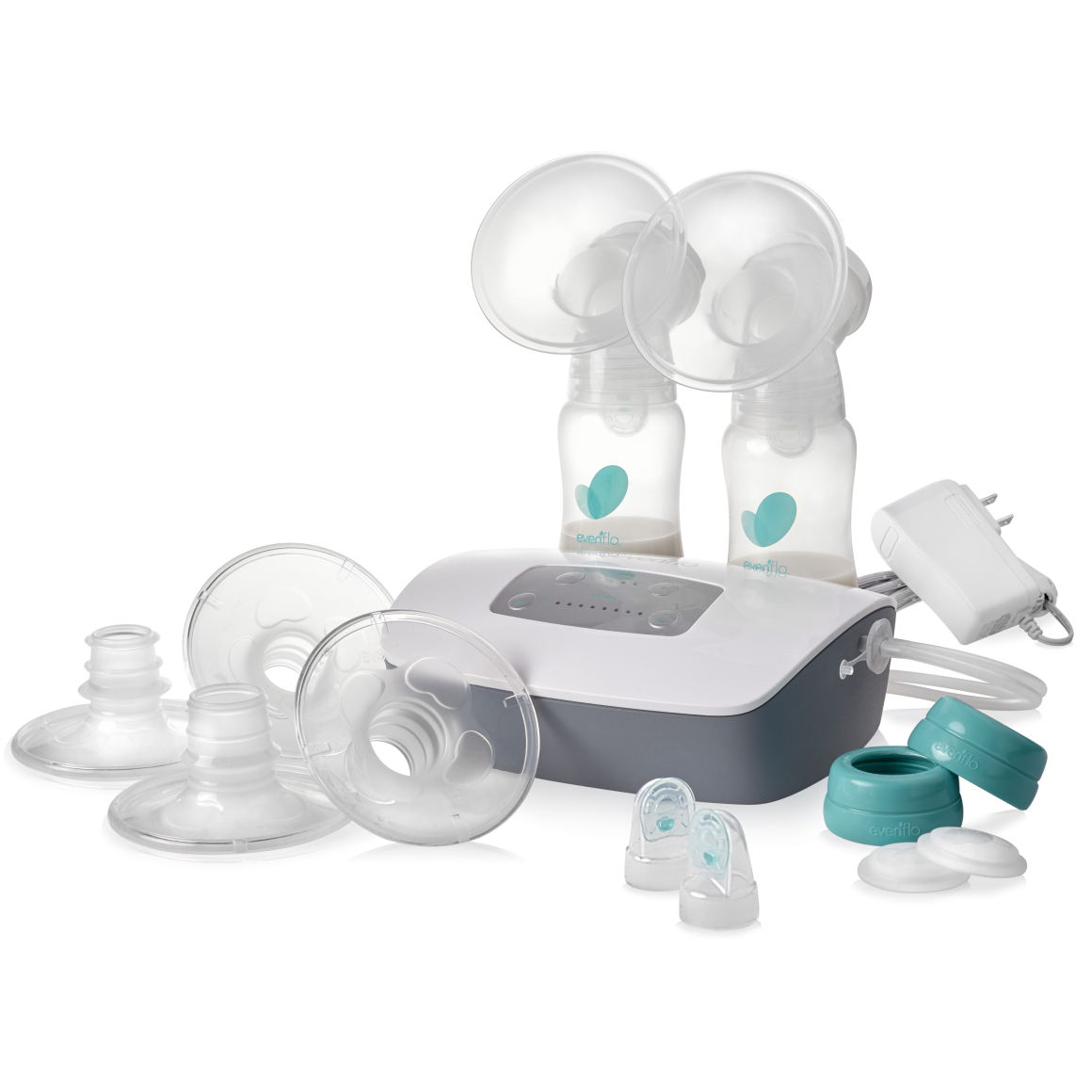 When it comes to affordable and quality breast pumps, you want to go with the Evenflo Feeding Advanced Double Electric Breast Pump. The features on this handy pump are too many to name, so we'll feature the ones that we know matter most to our moms.
You'll get more milk output with this pump.
To get more milk output, the pump features independent speed and suction controls. These independent features help you have multiple letdowns during your pumping session, resulting in more milk.
It's comfortable and gentle.
The pump comes with multiple flange sizes, allowing you to find the most comfortable fit. Additionally, finding the right flange fit will also improve milk output as well!
No one wants a noisy pump whether they're in the office or trying to pump quickly and quietly in the morning before the baby wakes up. It's 50% quieter and 30% lighter, making it easy to pump on the go.
You'll also benefit from multiple power options (including a car adapter) as well as Balance + bottles to help eliminate confusion between breast and bottle.
Evenflo Feeding Steam Sanitizing Bag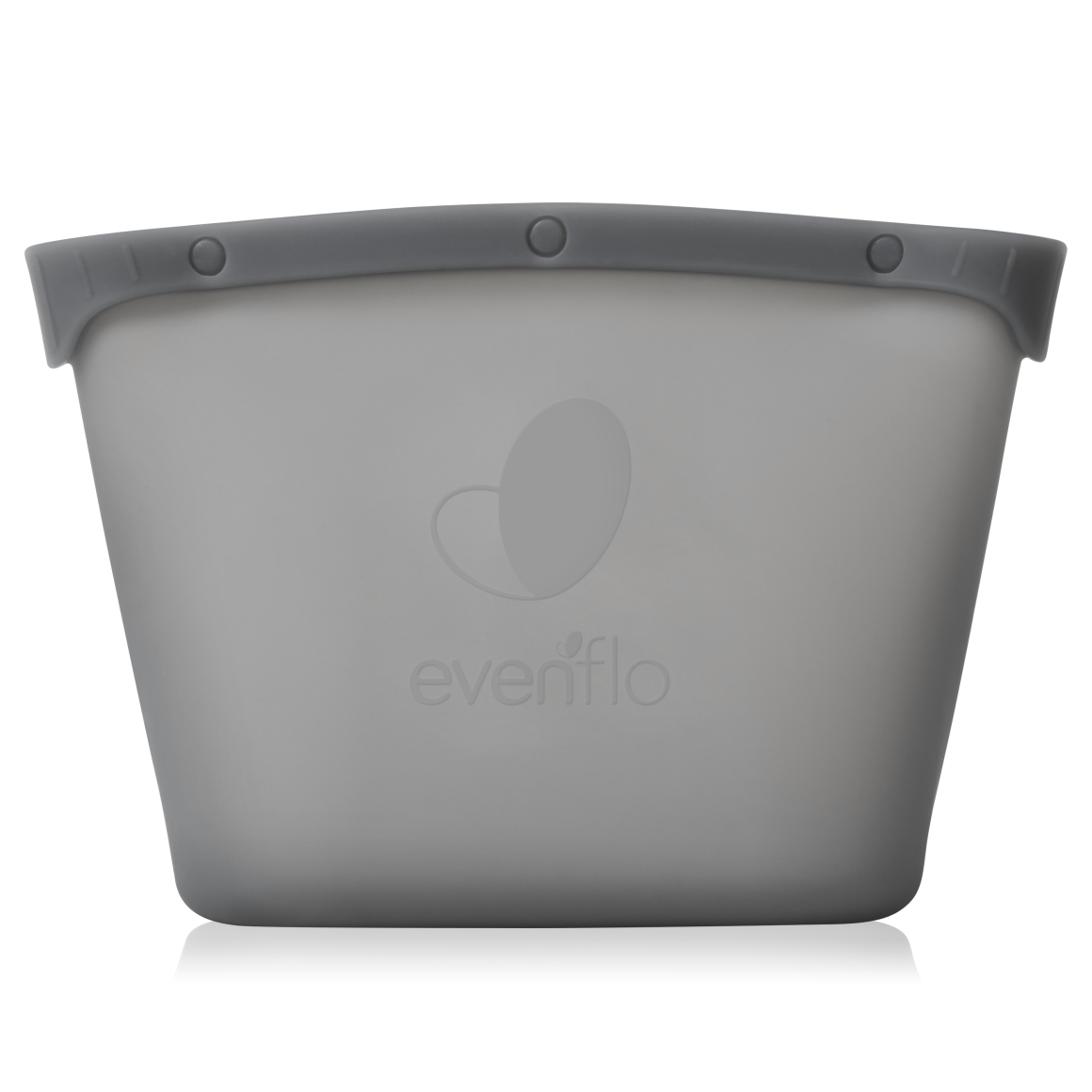 To clean your pump parts, you'll love the reusable Evenflo Feeding Steam Sanitizing Bag. It's no longer a hassle to make sure your pump parts are thoroughly clean. You simply add the microwaveable parts to the self-standing bag, two ounces of water, and pop It into the microwave for the instructed amount of time. And voila! Everything is clean! The safe silicone bag can be used again and again, creating less waste for the environment. It's a win-win.
Evenflo Feeding Balance + Pacifiers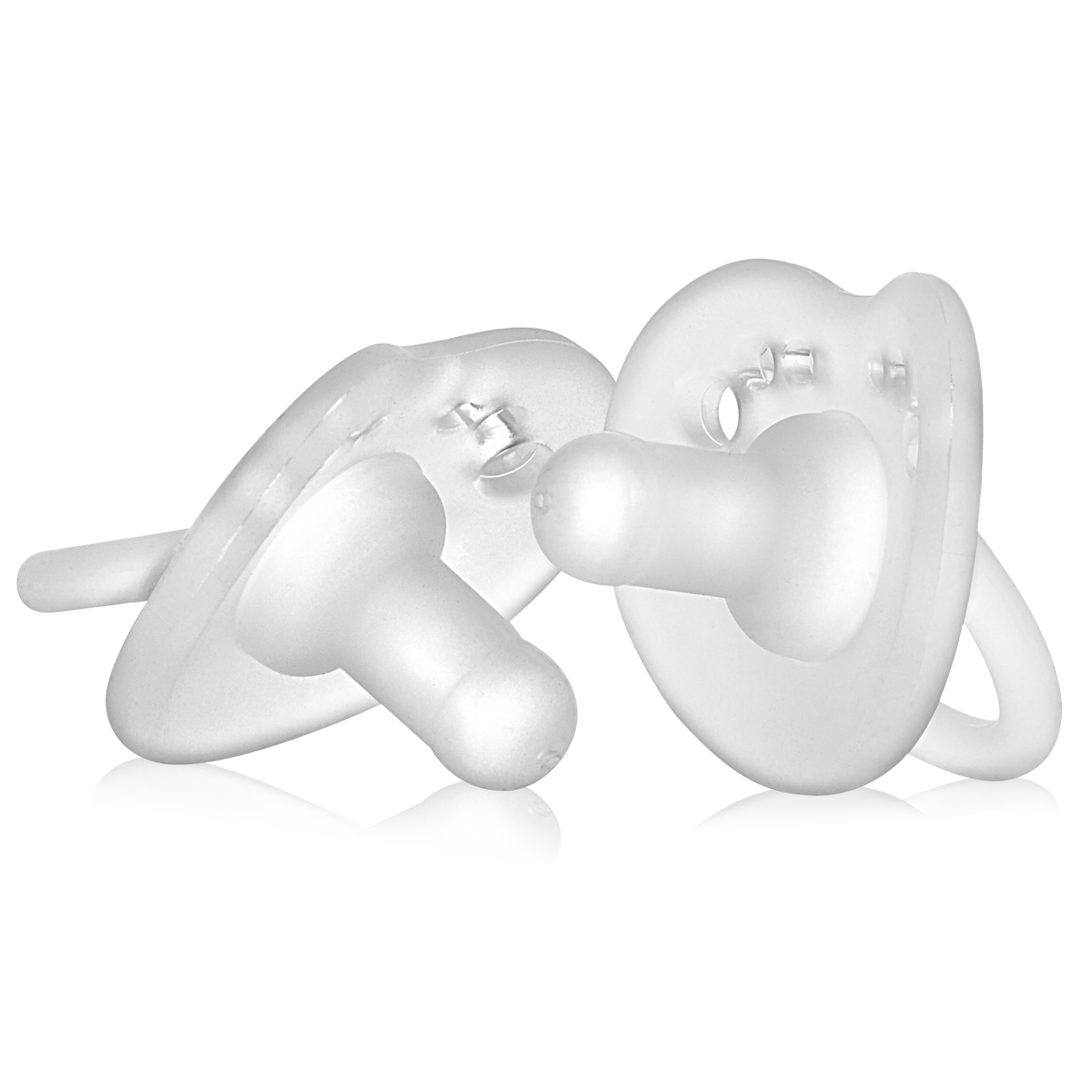 The Balance + Pacifiers will work to soothe your baby through months 0-6 while safeguarding your breastfeeding relationship. The cylindrical shape of this pacifier encourages tongue cupping, mimicking how their tongue reacts when they latch during nursing. You won't need to worry about nipple confusion or breast rejection with the shape of this pacifier. It's made of soft silicone and is free of all the stuff you don't want your baby to have from BPA to phthalates.
Thank you to Evenflo Feeding for making this sponsored post possible.
---