While Gugu Guru is known for being a baby registry, one of the benefits of being able to add products from anywhere on the internet, is using Gugu Guru as registry beyond pregnancy. The lovely and talented Christine Lakin, known for her delightful and sassy character Al on Step by Step is all grown up and a mama to the gorgeous Georgia James. When time came to plan for Georgia's first birthday party, Christine worked with Gugu Guru on creating a first birthday party registry. We wanted to make sure that the gifts Georgia got for her birthday would last long beyond the party, so we searched high and low for both fun, and evergreen baby toys. Plus, we helped Christine find amazing party decor and it was so easy to add it to her registry, even the fun Etsy finds!
Want to see more of Christine? Check out the premier of her new show Hollywood Darlings, with Beverly Mitchell and Jodie Sweetin, premiering on POP TV, Wednesday April 12th at 8PM EST. Very excited to see our favorite childhood stars together for this unscripted look at Hollywood life and parenthood.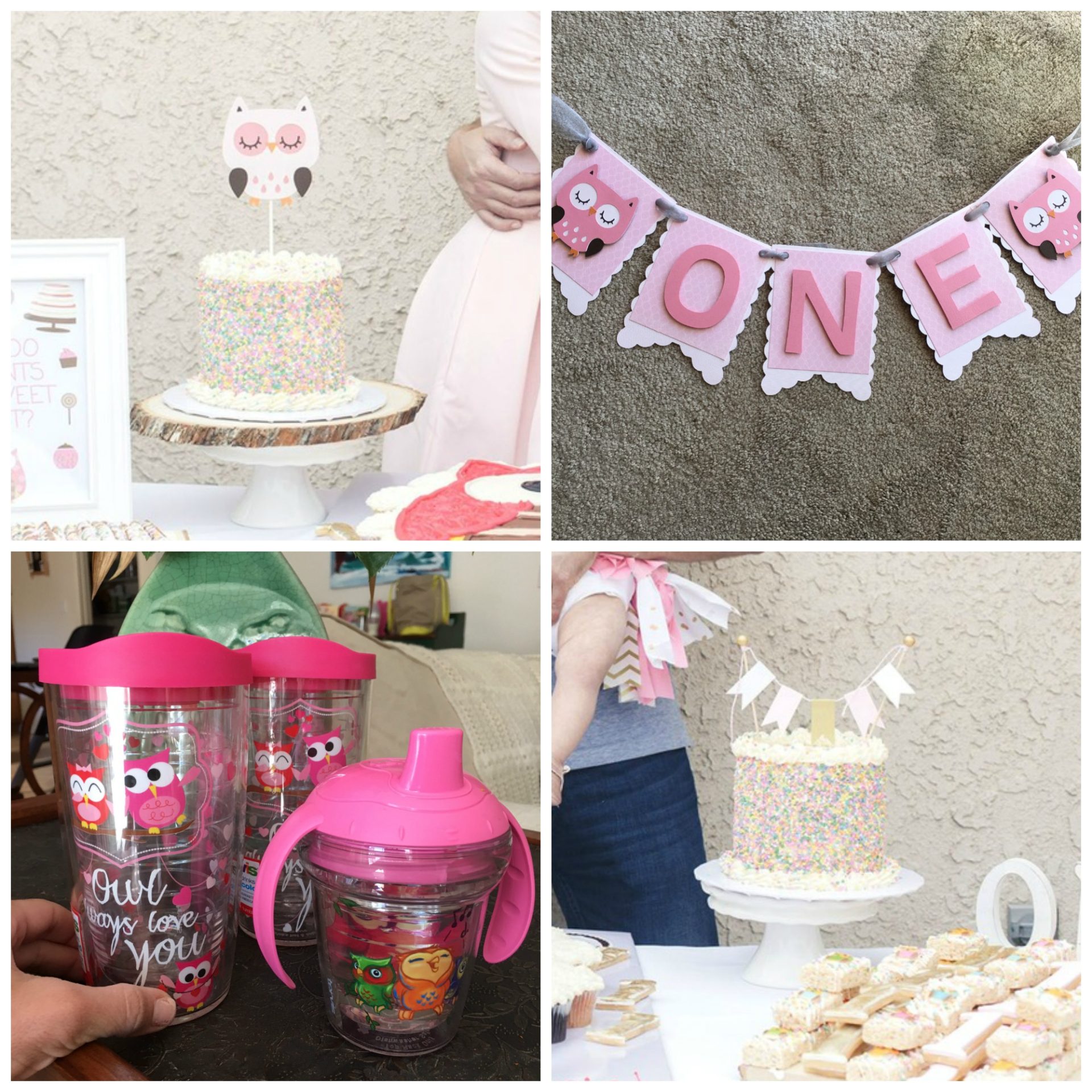 The theme of Georgia's party was Owls, so Gugu Guru looked for pretty owl party decor! Georgia had two lovely cakes, one of which was topped by an owl from KrisKropMemories, and the banner is from one of our favorite Etsy shops, Kiss Me Kate Studio. The high chair banner was also from KrisKrop Studios. We wanted to make sure the birthday girl had something she could really drink out of, and Tervis happened to have lovely owl themed sippy cups and tumblers for mom and dad, too!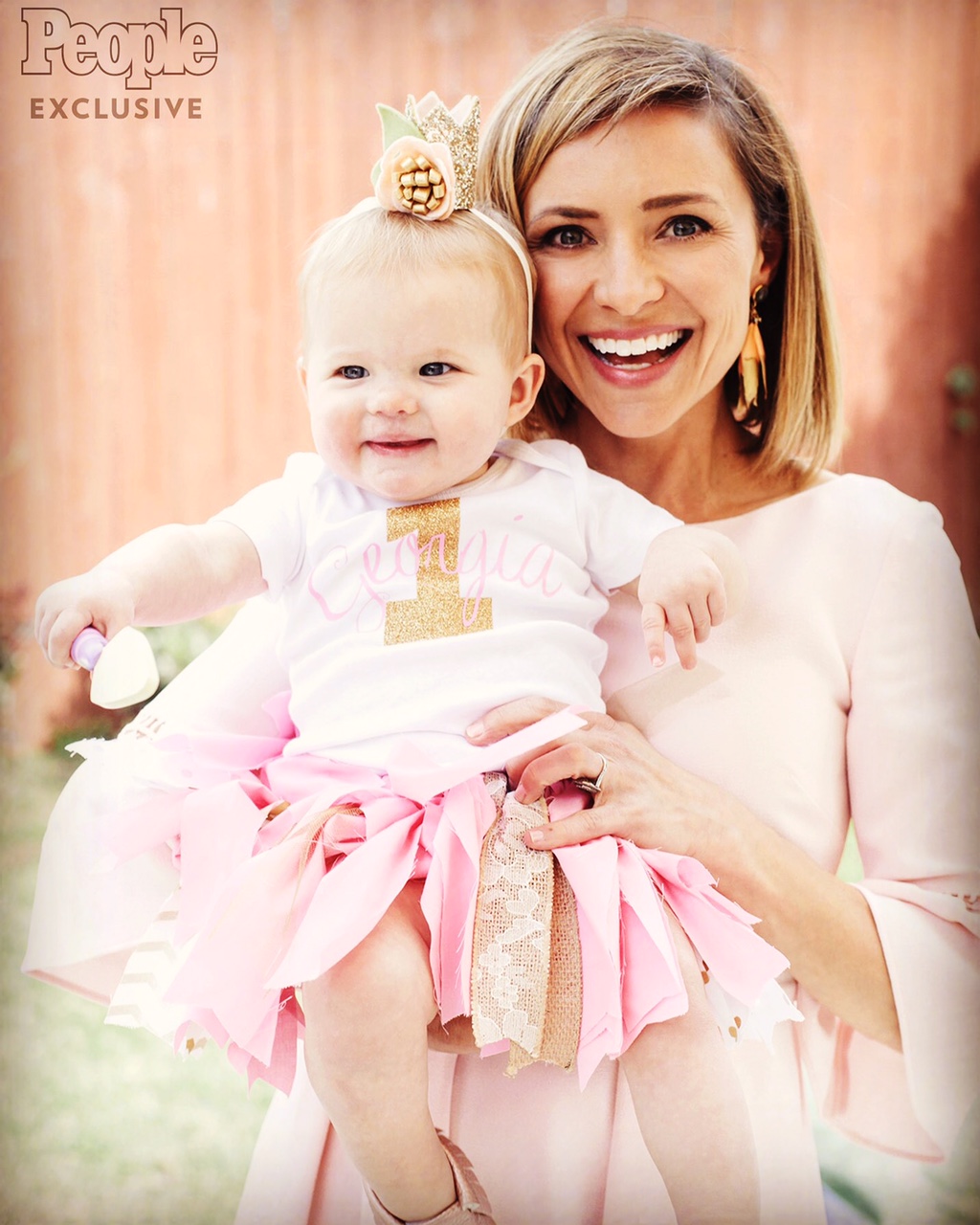 The birthday girl wore a personalized outfit from Sweet Family Crafts, and a sweet little crown headband from Mosey Handmade.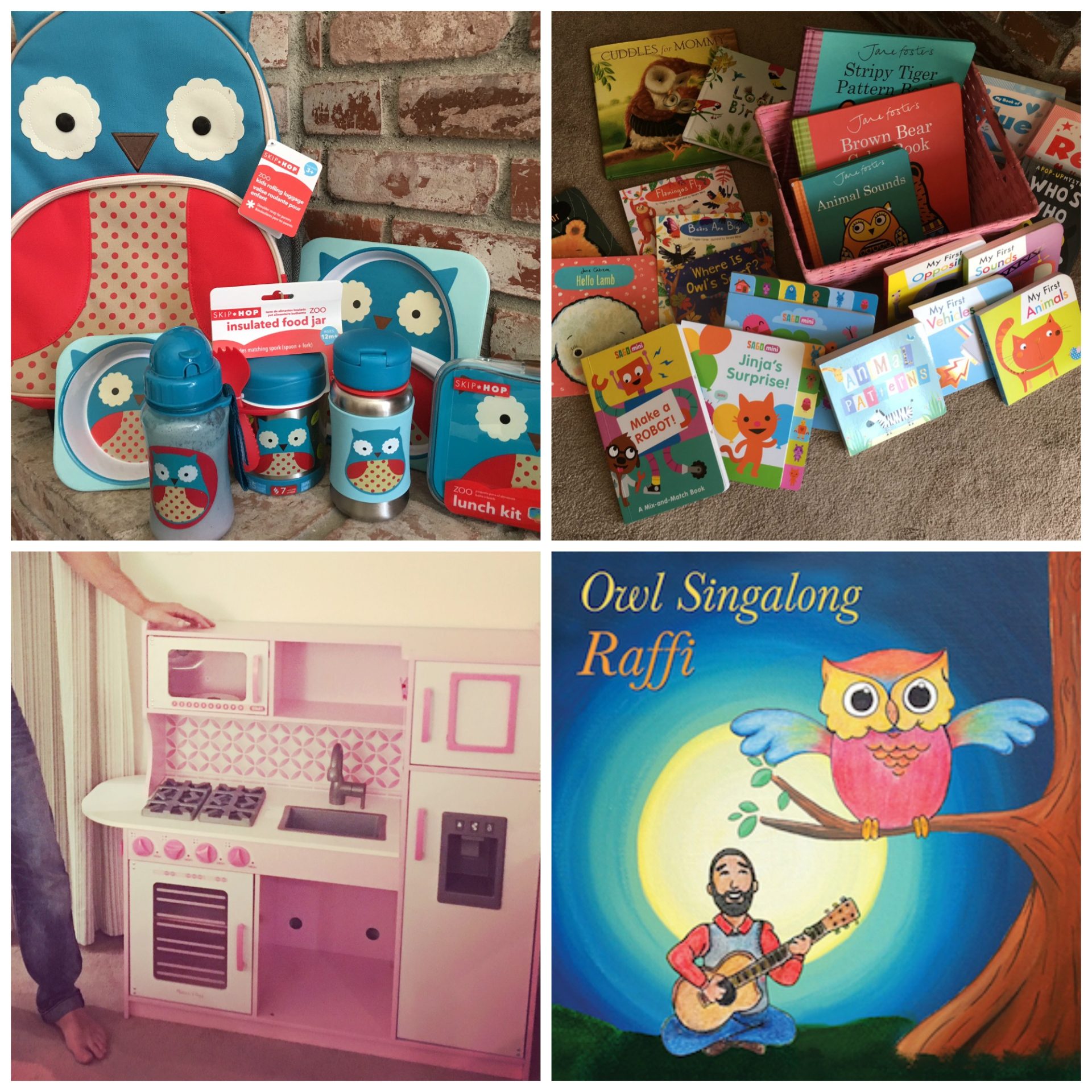 We worked with Christine on picking out gifts for Georgia which she could grow, grow, grow with! Little Bee Books sent over an awesome assortment of toddler books, and Raffi sent over his Owl Singalong CD (perfect, right?) – books and music are two things which never get old with kids! Melissa and Doug were kind enough to gift Georgia the ultimate pink kitchen, and Skip Hop sent over a ton of owl themed kid-life necessities, backpack, thermos, dishes and more. A wonderful way to commemorate an owl of a party!