High chairs are convenient for keeping your baby safe and your kitchen a little less dirty. Not all high chairs are created equal, though. These chairs come with a variety of different features, some of which can make your baby more comfortable and make cleaning easier. With the right high chair, mealtime can become a lot less stressful. You can spend less time on clean up and more time taking care of your baby. A quality high chair won't only make parents' lives easier, but also supports baby's feeding development. Of the many high chairs available, the newest the best one on the market is the Boon GRUB High Chair ($149). Below are the top six features of the GRUB High Chair that will make you fall in love with this seat and never look back.
Top 6 GRUB High Chair Features
Easy to clean
When it comes to feeding your baby, you need a high chair that is easy to clean. The ability to quickly and easily clean your toddler's chair is one of the most important features because let's be honest – babies make a mess. The Boon High Chair makes cleaning as easy as possible with a detachable, dishwasher-safe seat and tray. You can remove the seat after a particularly messy meal and either rinse the chair under the sink or run it through the dishwasher depending on what you prefer. The quick and easy clean-up will save you a whole lot of time and give you fewer headaches moving forward. Plus, you'll no longer dread dinner time.
Wipeable seat pad
A plastic high chair is easy to clean, but not particularly comfortable. That's why the GRUB High Chair comes with a seat pad that will make your baby's mealtimes more enjoyable. This isn't just any seat pad, however, it's a wipeable cushion. The Boon company understands the importance of easy clean-up, so all you have to do is pick up the seat cushion and wipe it off to remove any stray bits of food.
5-point harness
Toddlers manage to squirm their way out of various restraints, which is why the Boon High Chair is equipped with a 5-point harness. The five points will securely keep your baby in place, so you don't have to worry about any accidents occurring.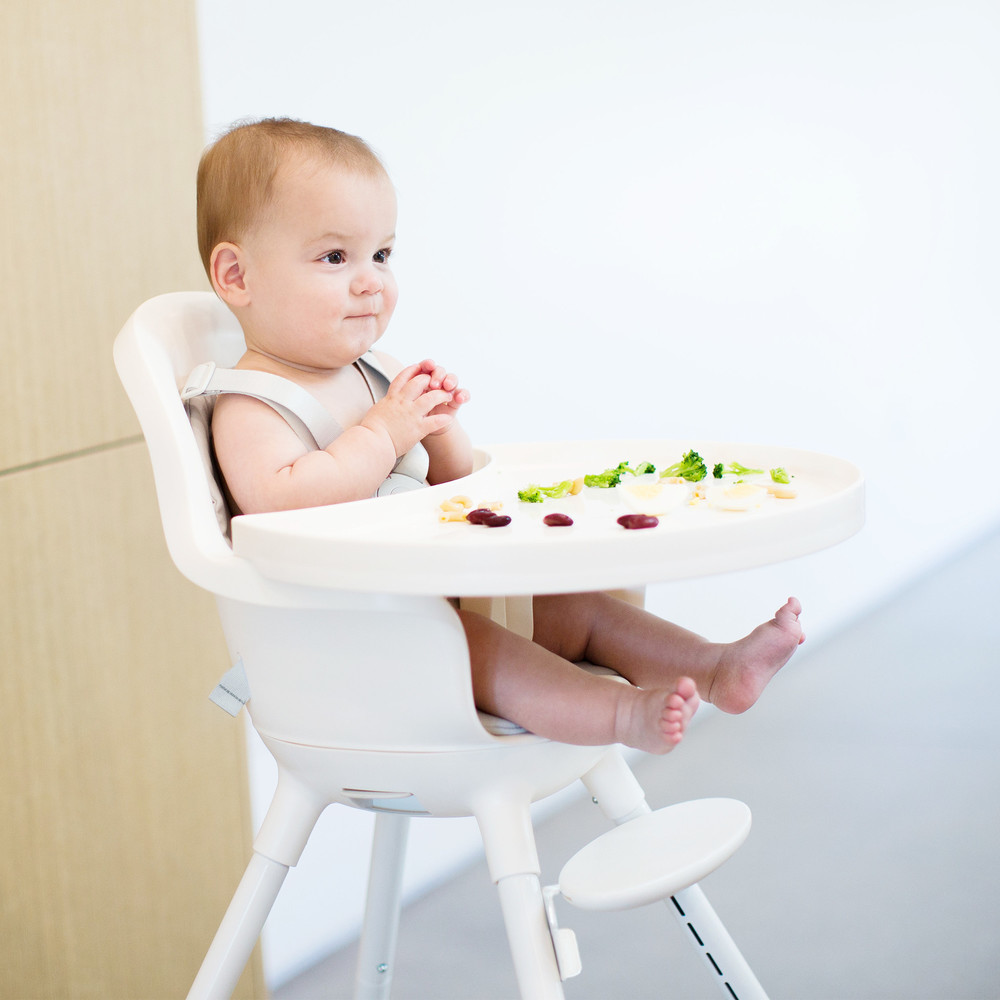 Adjustable footrest
The GRUB High Chair is not a short-term seat for your baby. This chair is made for six-month-olds all the way up to six years old. The adjustable footrest can move down as your toddler grows. The chair legs can also be adjusted to accommodate table height and eventually to act as a regular chair for your child.
Integrated storage hook
It's always hard to find a bib when you need one, which is why the Boon High Chair comes with an integrated storage hook conveniently located on the back of the seat. You can hang a bib or burp rag from the hook so one is always handy during meals and other messy moments.
Converts to toddler chair
Finally – for those minimalist parents who love longevity in their products, the Boon GRUB High Chair converts into a toddler chair for extended use – up to 50 pounds.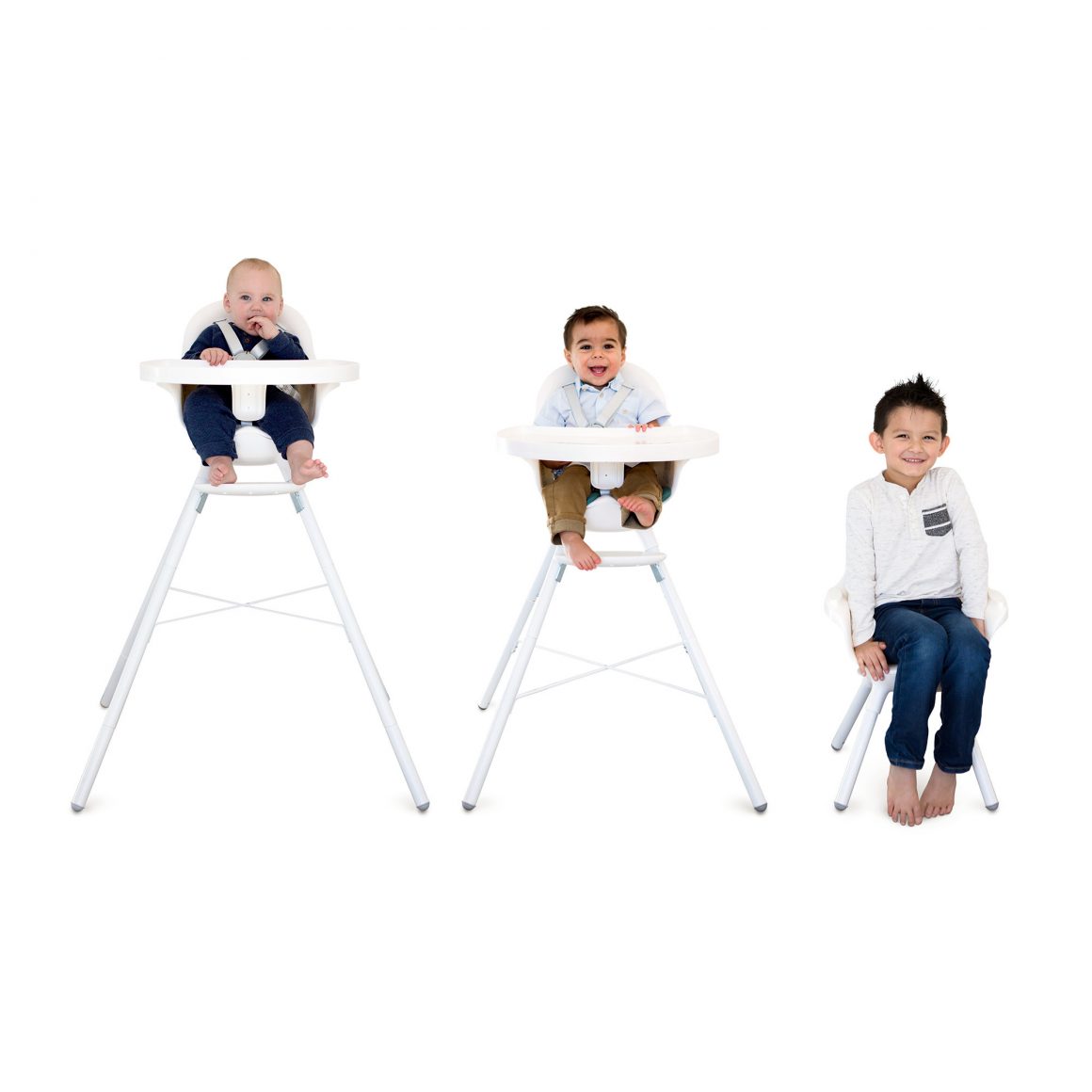 If you're on the market for a new high chair, be sure to check out the new Boon GRUB. Available now in White with the charcoal chair available at the end of May 2021.
Thank you to Boon for making this sponsored post possible.
Read more Gugu Guru feeding blog posts:
Gugu Gift Guide: Feeding Time
Essential Food for Babies and Kids: Serenity Kids
How Can You Establish Healthy Food Preferences Early In Your Baby's Life?
The Multi-Cooker Baby Food Cookbook Review