See Kate Sew is back again today with another maternity refashion!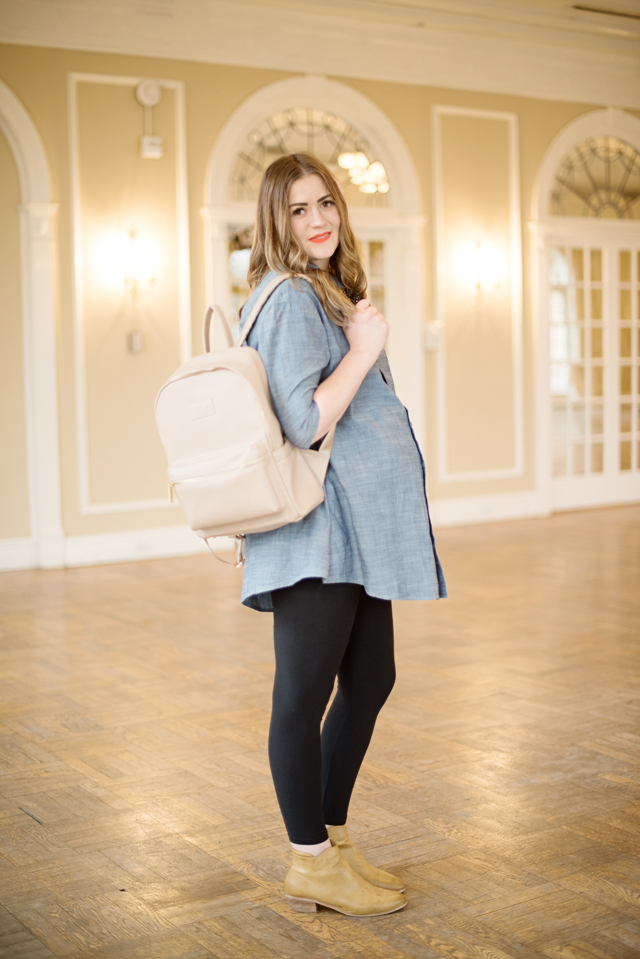 I'm over at Gugu Guru again to day with a 3rd installment in a little maternity refashion series! I've had a lot of fun with this series so I hope you have too! All three of these posts have taken an oversized men's shirt or sweatshirt turned it into a maternity top with a few quick cuts and stitches.
We partnered with Ryla Pack for this post! The Ryla pack diaper bag is a new backpack style diaper bag with all the right pockets! I love this bag and super love the bag's attention to detail. There is a purpose for every single pocket! A pocket for bottles, diapers, wipes, a cellphone and more. It's a nice and sleek bag that fits all! You can use my code SEEKATESEW to save 20% on your own Ryla Pack! Hop over to See Kate Sew to read my review of the pack!
This refashion is very simple! I purchased an oversized short-sleeve men's top and just took in the side seam from the sleeve down to the hem in one fell swoop! It has a swingy shape to it which is flattering and easy to wear, especially over maternity leggings or even jeans. An extra feature of this refashion is the addition of a necktie. I used a black and gold polka dot for the tie, which just adds a little class and a little color to the outfit. You can even make a few ties and switch them out to change up the look of the same top!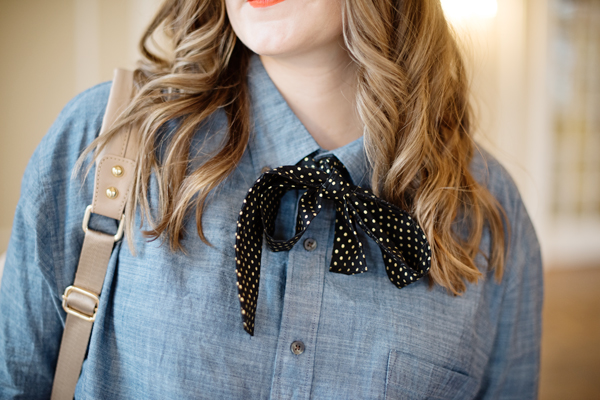 Materials:
-oversided chambray SHORT sleeve men's shirt
-1/4 yard quilting cotton for tie
Instructions:
Try the shirt on, pinch under the armpit where you want to bring the shirt in and mark it with a pin or disappearing ink pen. Do the same on the sleeve and note how many inches from the side seam you have pinched.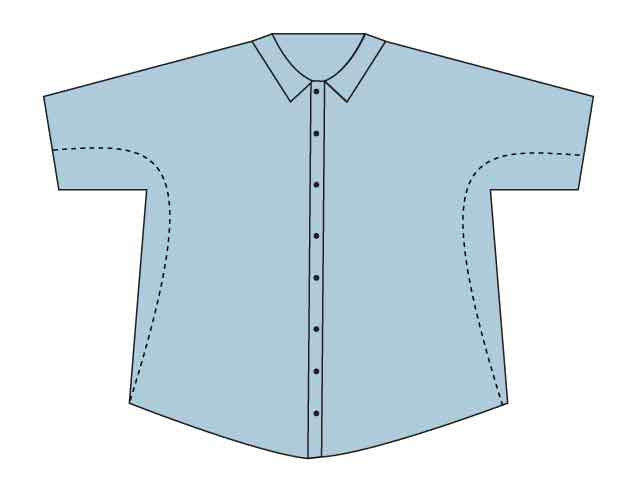 Take it off and turn inside out. Sew from the sleeve to the hem, following your marks.
It's really that easy!
To make the tie, cut 2 strips of fabric 44″ by 4″. 44″ is the width of a standard bolt of quilting cotton, so you can just cut it right from the edge of your length of fabric without measuring.
Fold strip in half with wrong sides together and press. Sew the long edge.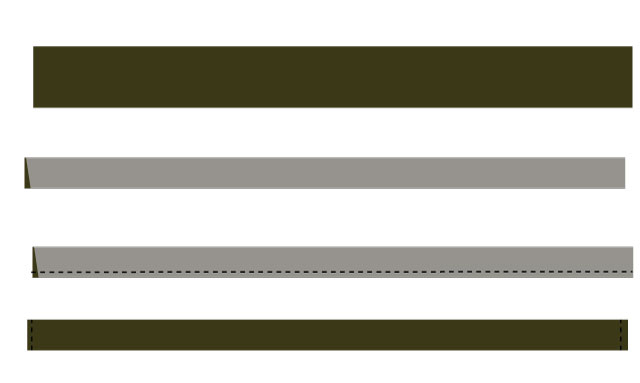 Turn the tube right side out and press. Turn the short edges under and topstitch.

Find the middle of the tie and fold it over. Stitch about 10″ (5″ on either side of middle point). This will help the tie fit around the collar and stay flat.
Tie it up and you're done!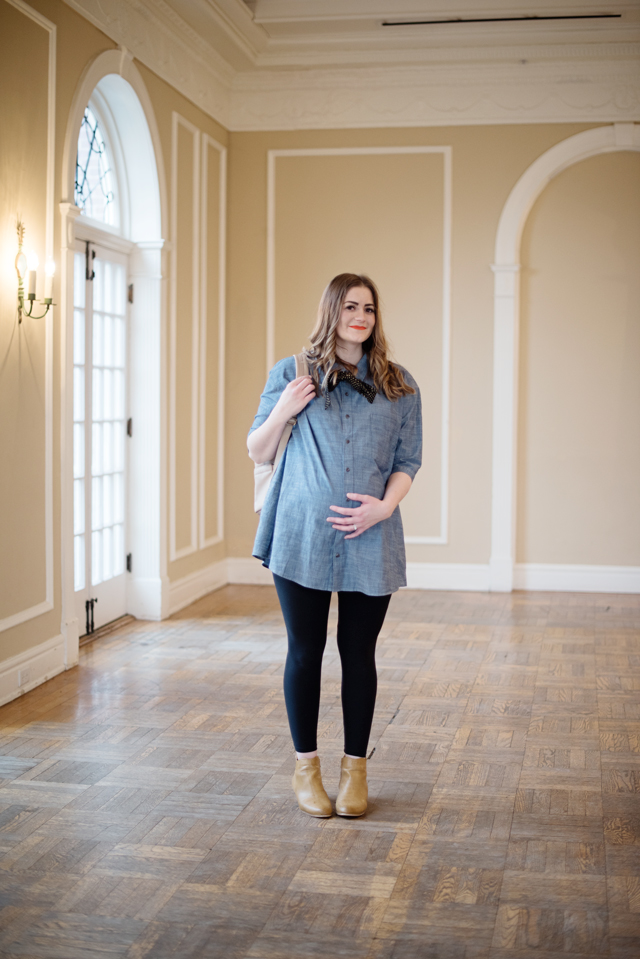 This is also really cute without a belly! And since it's button-up, it's great for nursing!