We had to review SnoofyBee! We first saw this awesome diapering invention popping up in our Facebook newsfeeds and then this past November, we saw the founders on Shark Tank and we just had to get our hands on one to try. Why was our interest piqued?  Ever try to change a wiggly baby? It's no fun. Add a wiggly baby who likes to explore the nether regions during diapering and it can be a really crappy experience for a parent (yep, pun 100% intended.) That's why we were so excited to try out the Clean Hands Changing Pad from SnoofyBee.
First off, let's talk about what this product is. As the site explains, the SnoofyBee Clean Hands Changing Pad provides all the benefits of a standard portable changing station and diaper clutch. Aside from the 3-in-1 multi-purpose design, what is so genius about this product is its patent pending barrier to hang toys from and gently redirect your child's curiosity away from the mess.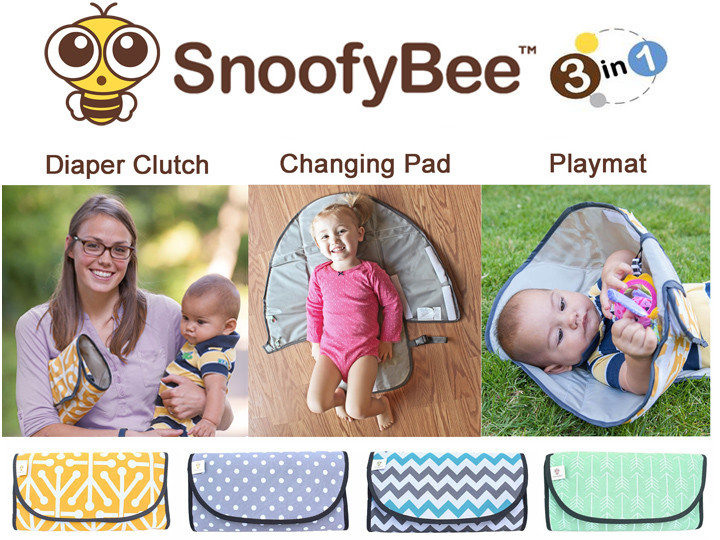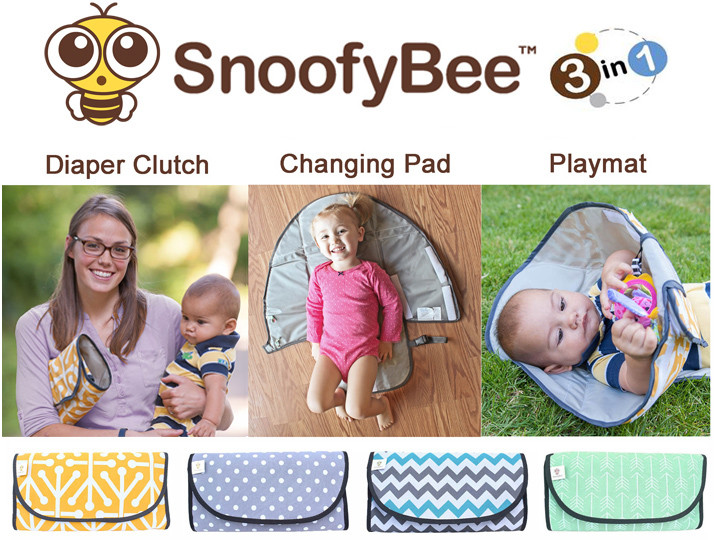 Here's what Gugu Guru registrant and new mama, Sonny, says about her awesome experience with the SnoofyBee: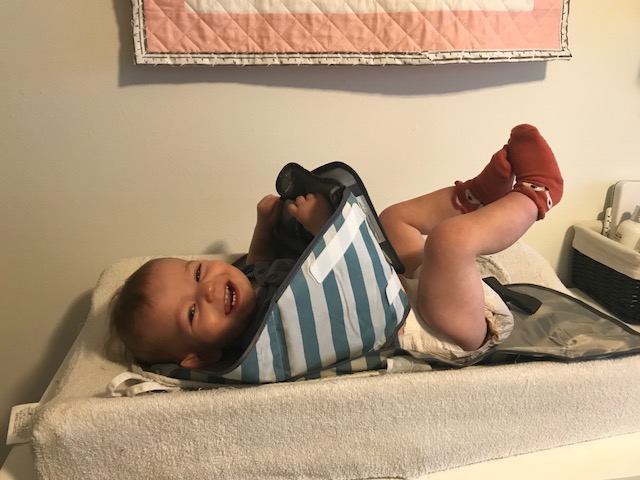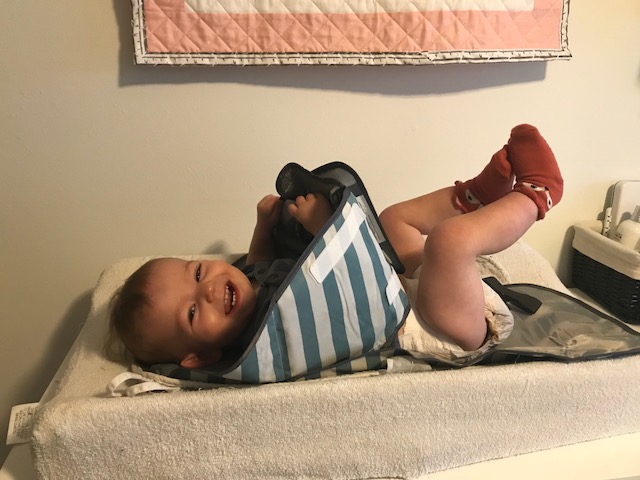 Pros
It does exactly what it's supposed to; I could easily change her diaper without her little hands flailing in the way.
It's extremely easy to get on, and she really can't even interfere with the barrier going up. It just folds up and velcros. It also comes off easily. Once you unvelcro it it falls down flat – doesn't curl over her.
I love the color/pattern.
It has 2 little rings to attach her own toys to for further distraction.
I could see this being very useful for travel as it would even contain a baby's arms when you're using a KoalaCare changing station, so he or she wouldn't be rolling over rubbing little hands all over it!
It's very easy to clean; all the sides are just a little stiff making it super easy to wipe them down.
Con
It's still a little bulky once folded up for me to want to carry around in a diaper bag for daily use.
Interested in seeing the SnoofyBee in action? Check out this video:
Check out these other Real Mom Reviews on the Gugu Guide: