European baby clothes are always fun to shop and discover but finding chic styles for your mini fashion mavens can be tricky if you don't know where to look. We spotted this noteworthy Danish brand from afar, and it was love at first suit. In 2005, byLindgren was started by sisters Anne and Katrine who wanted to fill a hole in the baby market—they couldn't find sophisticated yet functional outerwear for their littles. With that specific mix as their driver, they created Mini Thermo Suits in deep navy and dusty purple.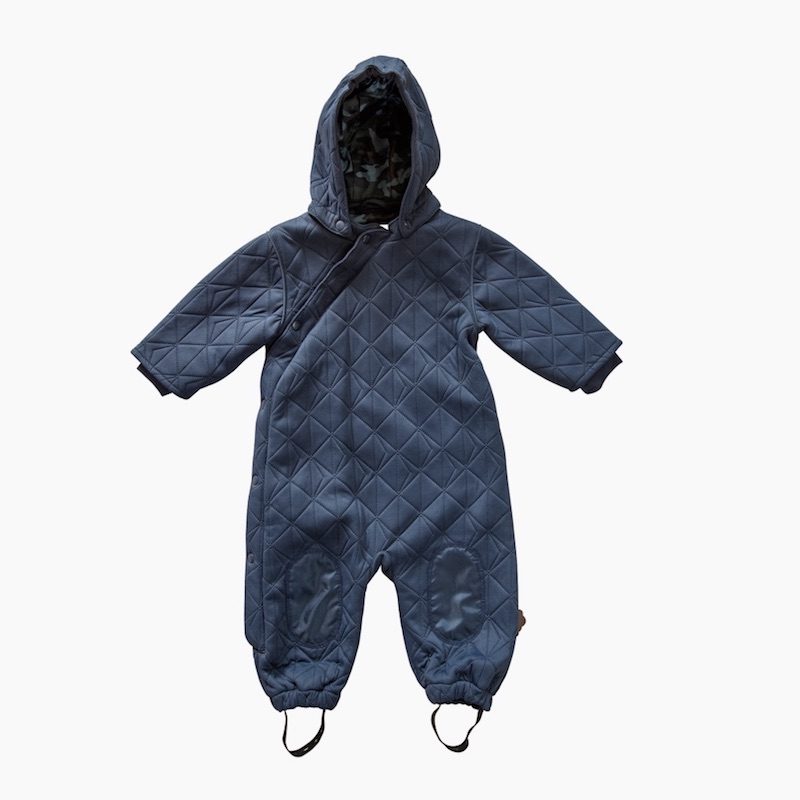 With details that style-seekers of all ages would appreciate, these thoughtfully designed suits are perfect for a fashion mama and her mini me. Made of bionic materials that are water and soil-resistant, and free from harsh chemicals, these top-quality suits are travel ready, mess-friendly, AND super stylish.
While many outerwear styles constrict the movement of our wiggly, energetic babes, these warm suits let little ones move freely, comfortably. Plus, they are designed with a parent's unpredictable lifestyle in mind: There is a zipper at the side-seam to make dressing and undressing super simple, a detachable hood, and patches at the knees and seat made of a water-resistant material.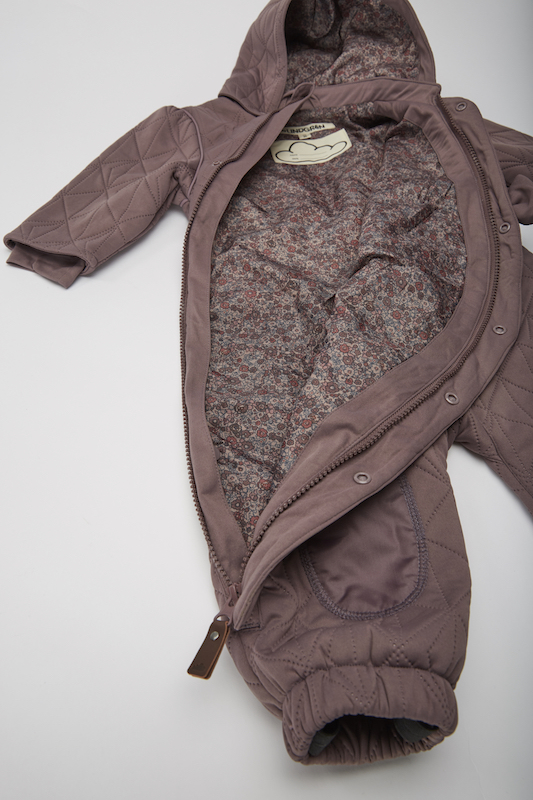 Crafted with ultra-soft fabric and a silky lining, these fashionable suits take baby outerwear to a new level. The combination of fashion-forward style and travel-friendly functionality makes them total gems. There is nothing like them—and we are so happy to have found this stellar European brand.
For more amazing European baby clothes from England, France, Denmark and beyond, check out Gabri Isle, the online boutique that houses quality baby clothes including this hope-they-have-it-in-adult-size outerwear (they don't, we checked!).
We hope you enjoy this awesome bonus offered exclusively to Gugu Guru readers: Take 20% off your purchase at Gabri Isle with code GUGUGURU20. Keep calm (or don't), and shop on.
Interested in hearing more about byLindgren and our fave boutique Gabri Isle? Check out this video:
So, do you love them as much as we do? We're so curious! Let us know in the comments section below.
Thank you to Gabri Isle for making this sponsored post possible – we are so appreciative!