With holiday season right around the corner, we wanted to share some of our top picks for gifts for toddlers! Read on to learn more about these unique gifts for toddlers and check out some exclusive discounts for Gugu Guru readers too!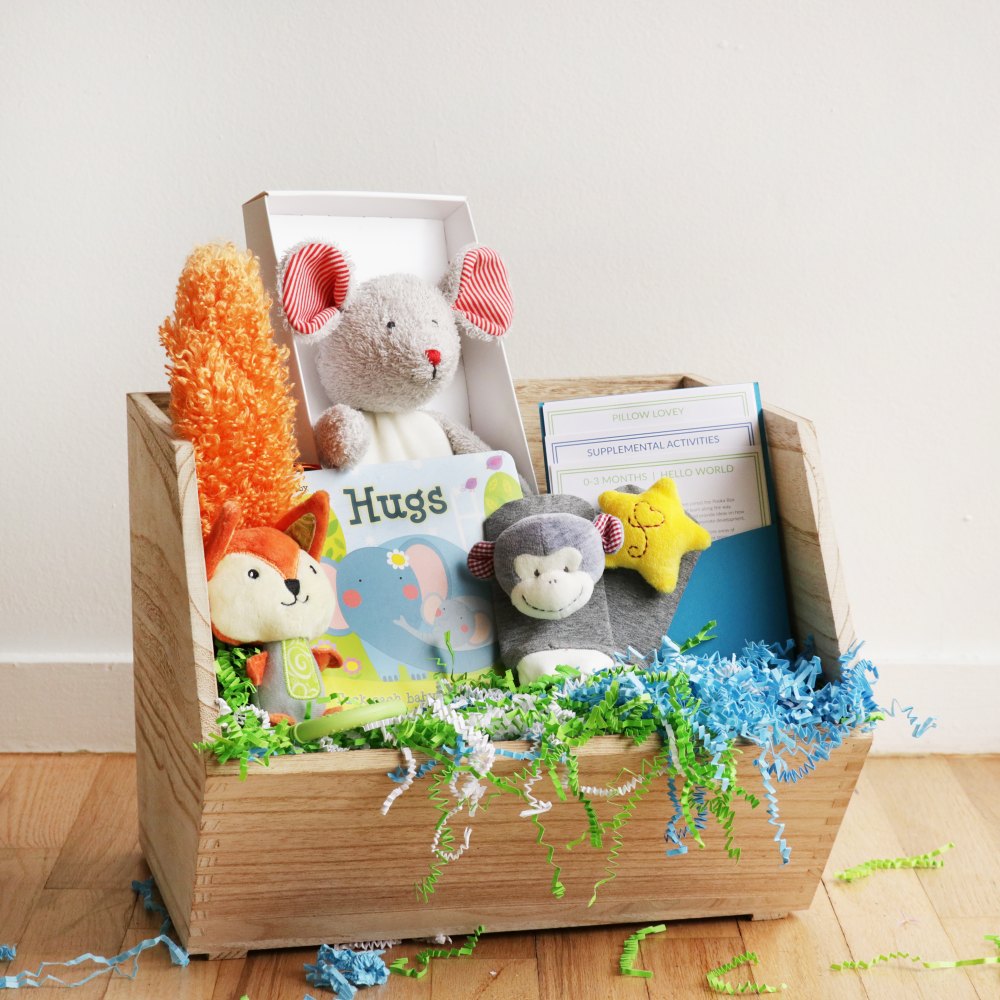 Pooka Box: Have you found yourself asking, "What toys should I get for my little one this holiday season? What are the best educational toys on the market?" Pooka Box is here to help take the guesswork out of your holiday shopping. Pooka Box is a quarterly subscription box that automatically ships every three months. However, one-time boxes can also be purchased; giving customers options for the holiday season. Pooka Box is a subscription box (for children 0 months – 3 years old) that is filled with the highest quality books, toys, activities and research-based curriculum tailored specifically for your child's developmental needs. Every box has 2-4 toys, 1-2 books, and 2-3 activities hand-picked by Pooka Box's Head of Education, Abby Klein. Abby is an award-winning children's book author and leading expert in early childhood education. Parents love Pooka Box because it is focused on promoting critical areas of early childhood development such as: Communication, Motor Skills, Problem Solving and Social/Emotional Skills. The Gugu Guru team is also a huge fan of Pooka Box because for every subscription purchased they donate a toy and learning material to a child in the foster system – you know how we love a giving back component! Use code Guguguru20 for a 20% discount.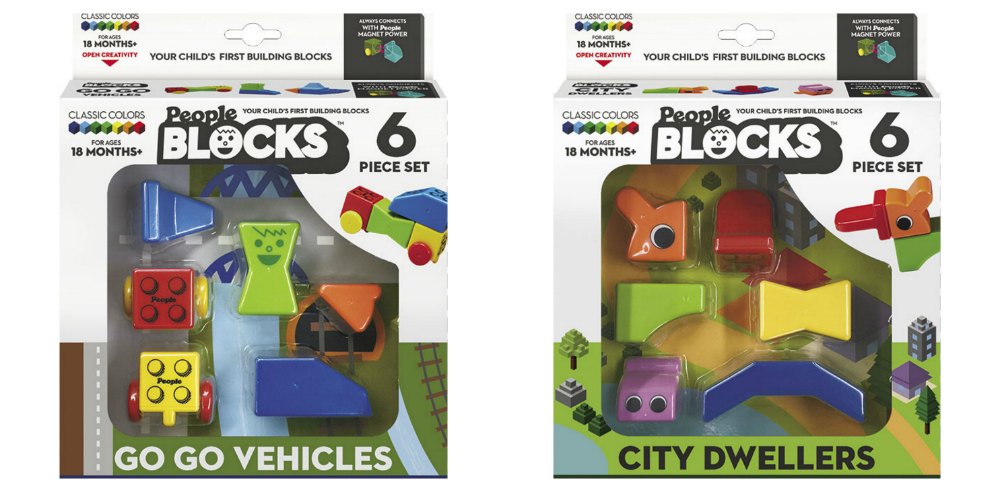 People Toy Co: One of the hottest developmental toys straight from Japan! People Toy Company creates fun and educational baby and children's lifestyle products for the discerning parent.  Their products are developed from a parent's point of view to help make parenting fun and easy yet they cater to the developmental needs of your little one. They take the research and guesswork out of parenting with their continuous life studies research and development so parents can focus on their families and be present. The Gugu Guru team loves their People Blocks for toddler fun and development! There are People Blocks Go Go Vehicles, People Blocks City Dwellers, People Blocks Zoo Animals, and People Blocks 31 piece set. People Blocks are perfectly crafted to fit in a child's hand and allows them to stack easily with the power of magnets; children will develop beyond stacking to matching and pattern building as their imagination develops. Children will explore different angles, unique combinations, and asymmetrical designs. They're colorful, fun, and a great developmental toy for both boys and girls!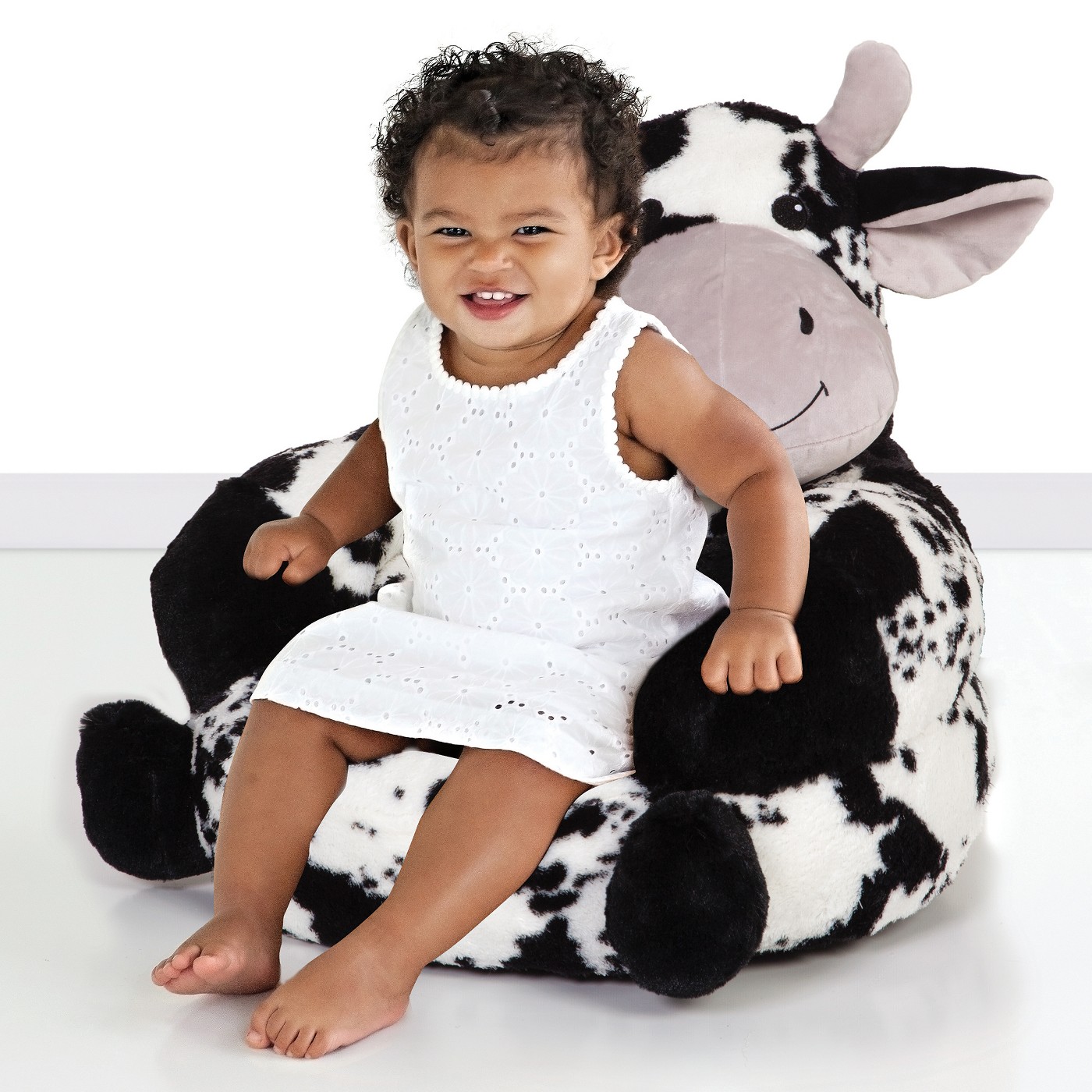 Trend Lab Plush Cow Chair: Looking for a unique and fun gift for the toddler in your life? We are loving this adorable plush cow chair from Trend Lab! The Plush Cow Chair is the perfect holiday gift any little one will love lounging on! The cow has quickly became one of their top selling chairs, bringing delightful whimsy to your little one's world and any room of the house. Providing a contoured support for reading, relaxing and snuggling, this super-soft character chair makes a fun, comfy addition to any room in your home. Whether your child is reading, watching a movie or just relaxing, they'll love sitting in this cute, comfy chair.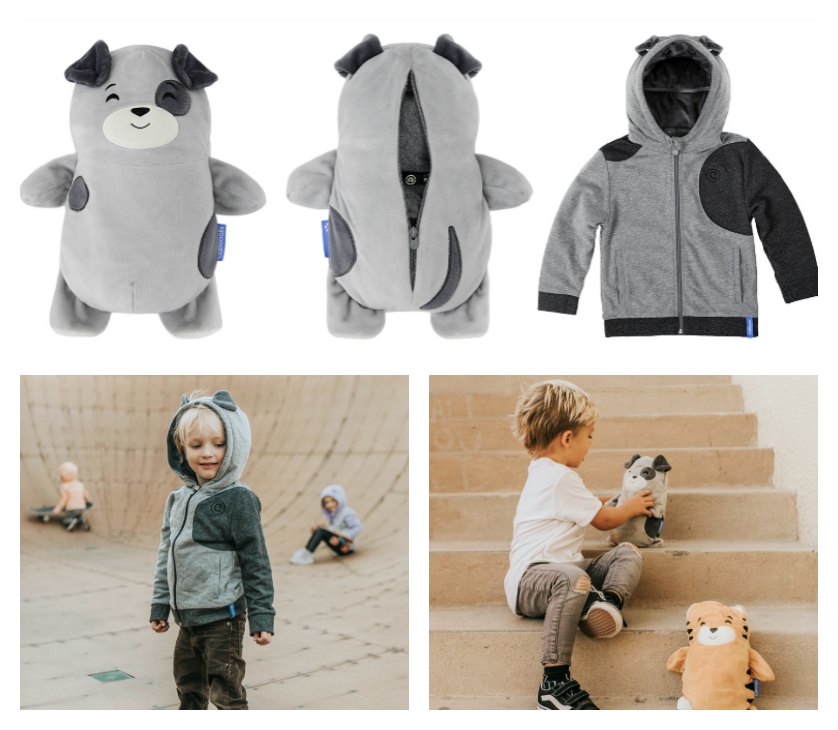 CubCoats: If you're looking for a toddler gift that serves more than one function – we love CubCoats – which are both a toy and a coat! Perfect for a minimalist household or family. CubCoats are a 2-in-1 stuffed animal which transforms into a super soft hoodie! CubCoats are made from durable and super soft material for cuddly comfort, and they are ethically sourced, double lined, made with premium materials. We love that they are machine washable, dry safe, and ready to play! Our editor's 2.5 year old loved wearing his CubCoat and transforming into a little bear himself! As their website says, "We all remember that one stuffed animal we couldn't sleep without…and the hoodie we had that just seemed softer than the rest. Here's our hope: Your child will find both in their Cubcoat." They have a ton of variations, and characters, even characters from some of your children's favorite movies!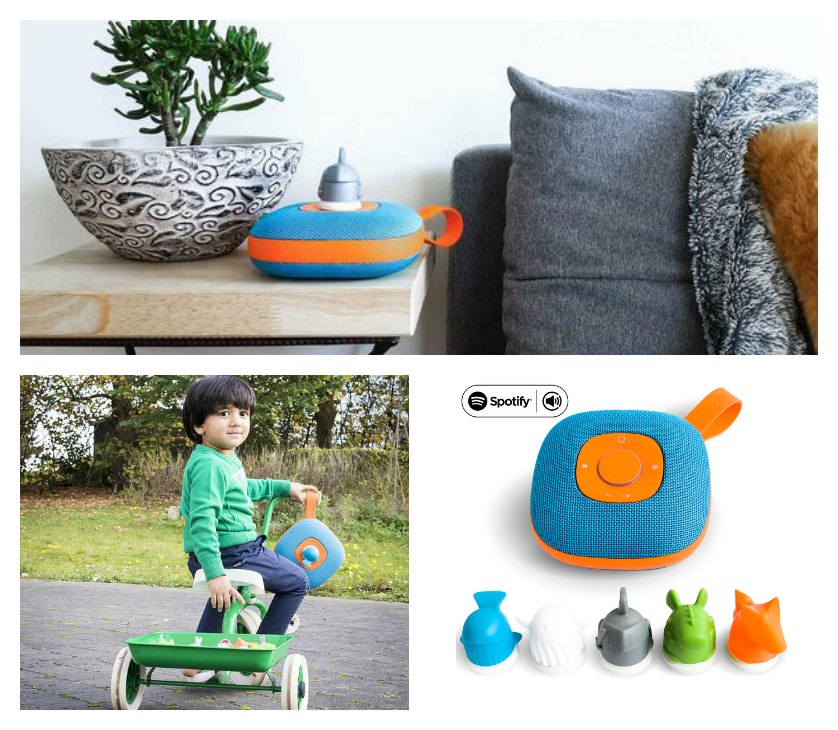 Jooki Music Player for Kids: When our team came across Jooki, we knew we had to share it with you all! Jooki is a super fun and intuitive – screen free way – for children to listen to music, audiobooks and more! The song or the story starts when the figurine is placed on Jooki. Jooki is so intuitive and perfectly designed that your little music fan immediately adopts it. You can listen to any type of music! You can stream your favorite music from Spotify, and Jooki also allows you to copy your music from an old CD, podcast, audio books. Once the playlists created on Jooki, whatever their source (Spotify, radio or files), you can link them with a figurine using the Jooki app on your smartphone or computer. Jooki is portable and strong, plus it has a solid strap to carry it. The characters are easily attached to Jooki. Your child will feel independent and can take Jooki to bed, in the car, to his grandparents house or to the beach. As a splashproof device it can be used in the bathroom and outdoors. Spice up your morning routine and start your day on the right foot by playing your kid's favourite song. The Jooki app also offers parental controls, such as the ability to turn off Jooki remotely at bedtime. Jooki helps passionate parents create a musical environment for their families spending quality moments far from a screen. Check out this video to see the Jooki in action!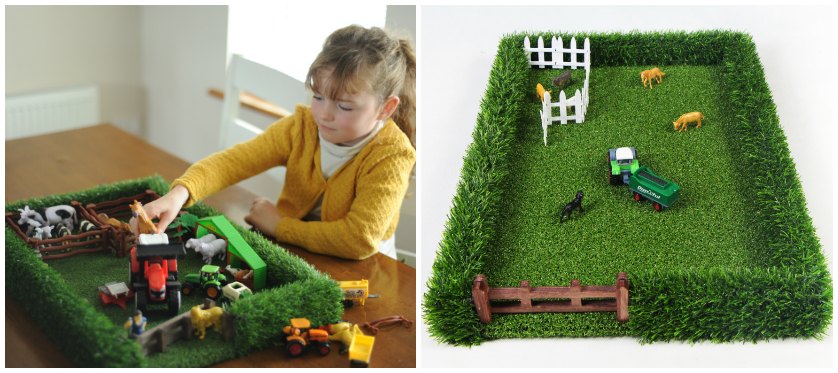 The Field: When it comes to gifts for toddlers and to toys for kids in general, we always love ways kids can unplug and play together with! Our editor's kids loved this toy and we wanted to share it as a great gift for toddlers and kids this holiday season. Created in Ireland, The Field toy is a must-have holiday gift for kids that helps inspire real world, screen-free, and imaginative play. This must-have field toy features lush green grass, hedging, traditional wooden farm gates, farm animals, a tractor, and more! Creative play is proven to have intellectual, emotional and social benefits, and The Field toy is the perfect way to help boys and girls ages 3+ get away from the screens and use their own ingenuity to develop a farm or outdoor world right in front of their eyes.
7AM Enfant GlacierPOD: When it comes to holiday time, there is always travel to be done – and this gift idea is more for the family of a toddler, but so cool nonetheless! The 7AM Enfant GlacierPOD keeps your tyke warm and cozy during the cold winter months. The 5-point harness universal openings are ideal for securing into any stroller and car seat, plus the detachable cover can be used separately as a blanket. The removable center back panel eliminates material between baby's back and the car seat and the water repellent outer shell features ultra-soft premium poly insulation with a plush lining that all machine washes. The elegant GlacierPOD is the perfect winter pop for the holidays. Use code: 7AMXGUGU for 15% OFF GlacierPOD
Thank you to 7AM Enfant, Jooki, The Field, People Toy Co, CubCoats, Trend Lab and Pooka Box for making this sponsored post possible – we are so appreciative! 
Did you miss our other recent gift guides?