The lovely ladies of Allette are here today to share their tips for dressing chic while breastfeeding! Head to the bottom of the post for an exclusive discount, too! Want to know more about the company? Head to our Product Discovery post on Allette.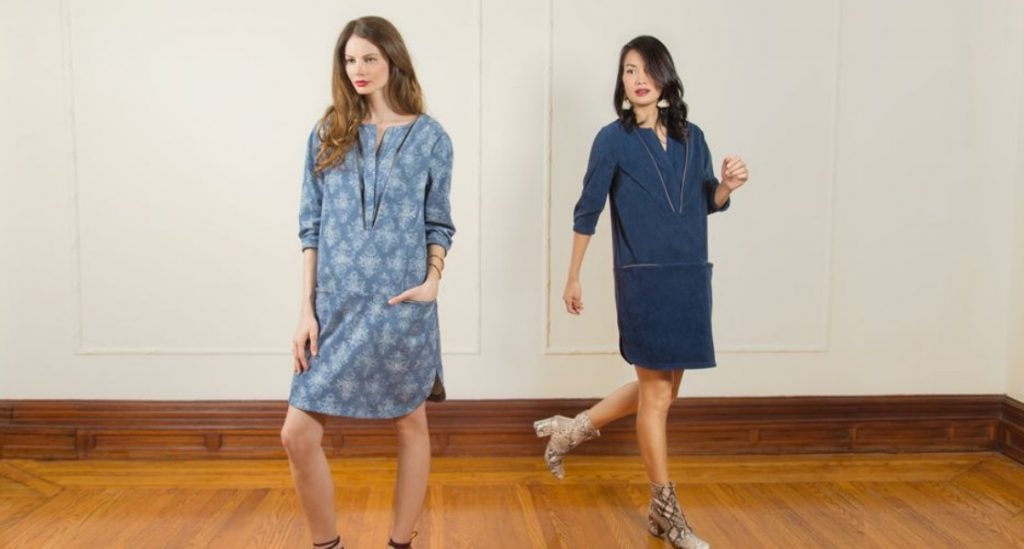 Hello new or expectant parent!
This is Celine. My business partner (and fellow Brooklyn mom), Oksana, and I started Allette, a new line of cute clothes to breastfeed in. For you.
If you'll indulge us a little bit, we'll tell you a little about us, our brand, why we started it and our fashion tips for making the best out of your nursing journey and beyond. If you're already nursing, some of this may resonate with you. If you're planning to nurse when baby comes, take note! Fashion and nursing's relationships have been on "it's complicated" status since, well, forever, but we are determined to change that.
We created Allette for moms who love clothes and do not want to compromise their style when they're breastfeeding. Each unique Brooklyn-made style is comfortable, flattering, easy to care for, and yeah, pretty cute. So about you. Let's assume you've had the baby already (yay – congrats!). Maybe you don't quite fit into your old clothes yet and you don't want to spend another day in your maternity wardrobe (made to show off the bump!). That's where we come in. Our approach is simple; we design and make clothes that we love – and then figure out how to stylishly and conveniently include discreet nursing access. The result is a collection of dresses and tops cool and chic moms actually want to wear. When they're nursing, and when they're done nursing.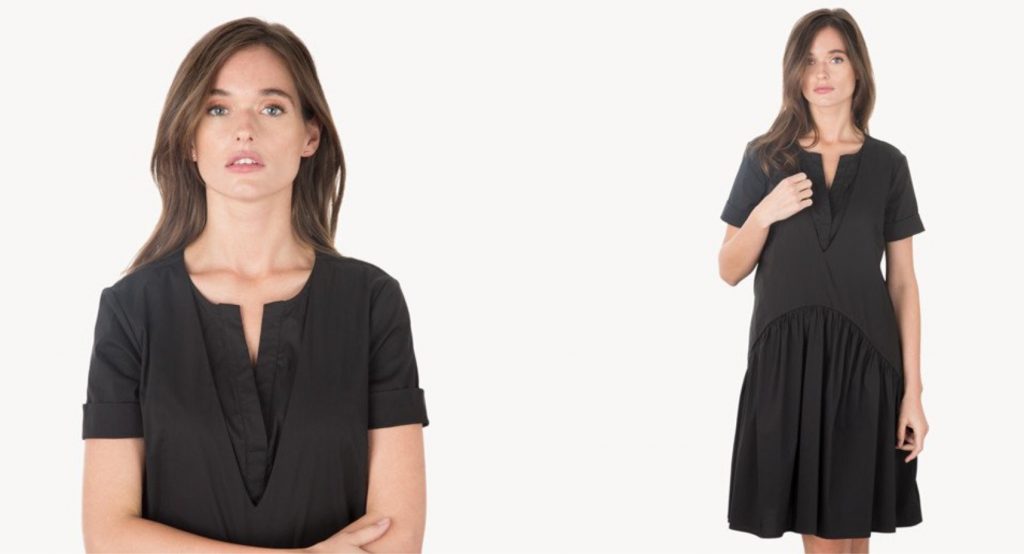 Making your wardrobe work for breastfeeding is definitely doable. But some days, you have a lunch or party to go to (with baby in tow of course!) and you want something that will look amazing. Something that you don't have to worry about how you're going to breastfeed. That's an Allette day. And once you have just one top or dress that is just right, you'll be amazed how much easier life gets (ok oversell, dressing gets easier!). Designs made to be dressed up or down, you'll want to wear your allette piece every day. And now, here are three fashion tips we live by. And because, as we've already established, we don't believe in changing your style to nurse, these apply to whatever life stage you're at.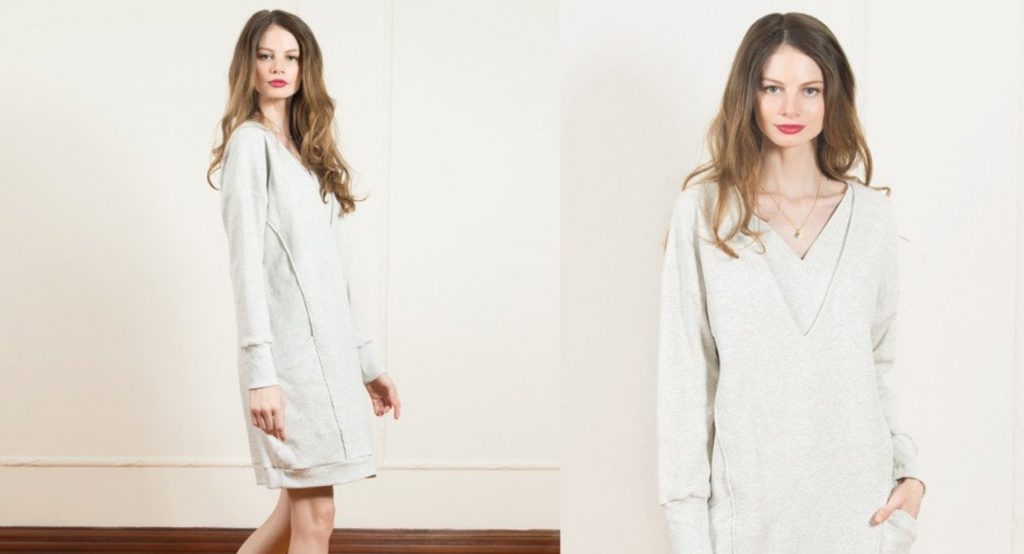 1. Know your body and what looks good on it. Sure, those off-the-shoulder tops are adorable and that high-waisted A-line skirt to die for. But does it look good on you? As we get older we have a natural tendency to move away from wearing clothes because they're trendy and choose styles which actually look good on us. This is a good thing. There are so many designs out there, not all of them are right for us. And when you've just had a baby, this is doubly important. Getting to know your new body and what works with it is key. That's why Allette clothes are designed to be flattering on a postpartum body and still look great when you lose more of the baby weight (because you will – patience!). We test all of our styles on multiple body types to ensure it works across many shapes and sizes.
2. Mix and match. Who can afford a designer wardrobe? The key is to pair inexpensive mass retail items (think H&M or Zara) with one or more unique pieces from designers you love. The result is effortless chic without breaking the bank. So maybe it's a Forever 21 tank top paired with Sandro jeans and cute flats you got in a flea market. Or an Allette dress with a pair of cool Urban Outfitters loafers you got on sale and a H&M tote. Invest in a few items you love and play around with your wardrobe.
3. Take good care of your clothes. So, this one often gets overlooked but so true. How many time have you seen a girl wearing a super cute top but it's so wrinkled it looks like she pulled it out of a bin at the Salvation Army and threw it on? If you don't take care of your clothes, they won't take care of you. Obv you've just had a baby and the last thing you feel like doing is ironing your top which will just have to be washed again in a few hours once baby feeds. At Allette, all of our clothes are easy care so you don't have to worry. Machine washable and almost always dryer-friendly to take a load off the laundry load (puns are awesome!). If you look good, you'll feel good. And if you feel good, baby will also feel good. It's science.
To find out more about Allette and visit our latest collection, visit www.alletteboutique.com. Use discount code GUGUGURU to get 15% off your entire purchase. Because, you know, congrats!
Love, Allette