As a busy mom, your schedule is full. You don't always have time to do everything you need to do, let alone things you want to do like stop in at the salon and get a pedicure. What if you could get that post-pedicure soft, smooth feet feeling from home? You can with Barefoot Scientist and their many products to help keep your feet in tip-top shape.
Maybe you've got dry feet. Or maybe you're a mom who cares about clean ingredients and cruelty-free products. Maybe you've never thought about your feet more than putting on socks and shoes in the morning. We had 5 moms from our Gugu Village try theSmooth Operator bundle from Barefoot Scientist. Read what they had to say below.
Sophia, mom of 3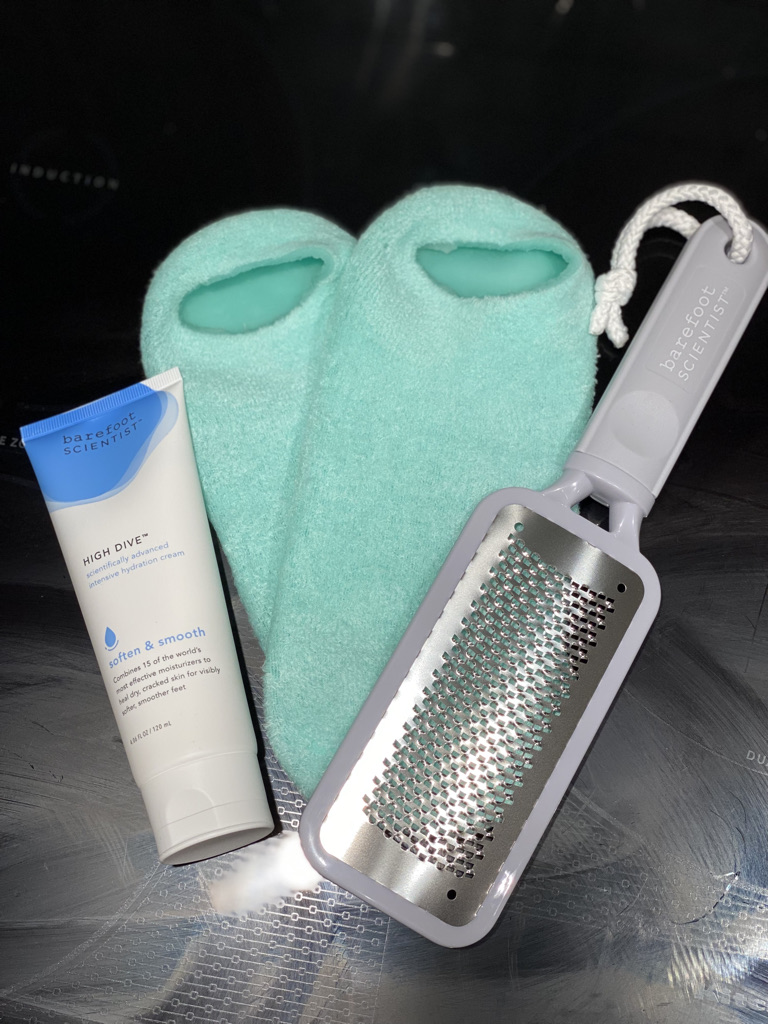 The Barefoot Scientist Smooth Operator set is an excellent way to get a little me-time while at home. Although I love a good pedicure, having this system to use in between my trips to the spa allows me to feel like I'm prioritizing a little self-care. Simply slip on the socks while you're watching TV, sitting at your computer, or laying in bed and your feet will soak in all that goodness. The best part is, I hate wearing socks (they make my feet hot) but the socks are so amazing that even after I slipped them off, my feet stayed nice and cool all night. The hydration cream is a nice addition before slipping on the gel-filled socks and I love having my own 'Gratest' rasp tool to take care of my tough spots. Be careful not to overuse! These are a great addition to the dry winter weather coming our way in the midwest!
Ali, Mom of 2 & Pregnant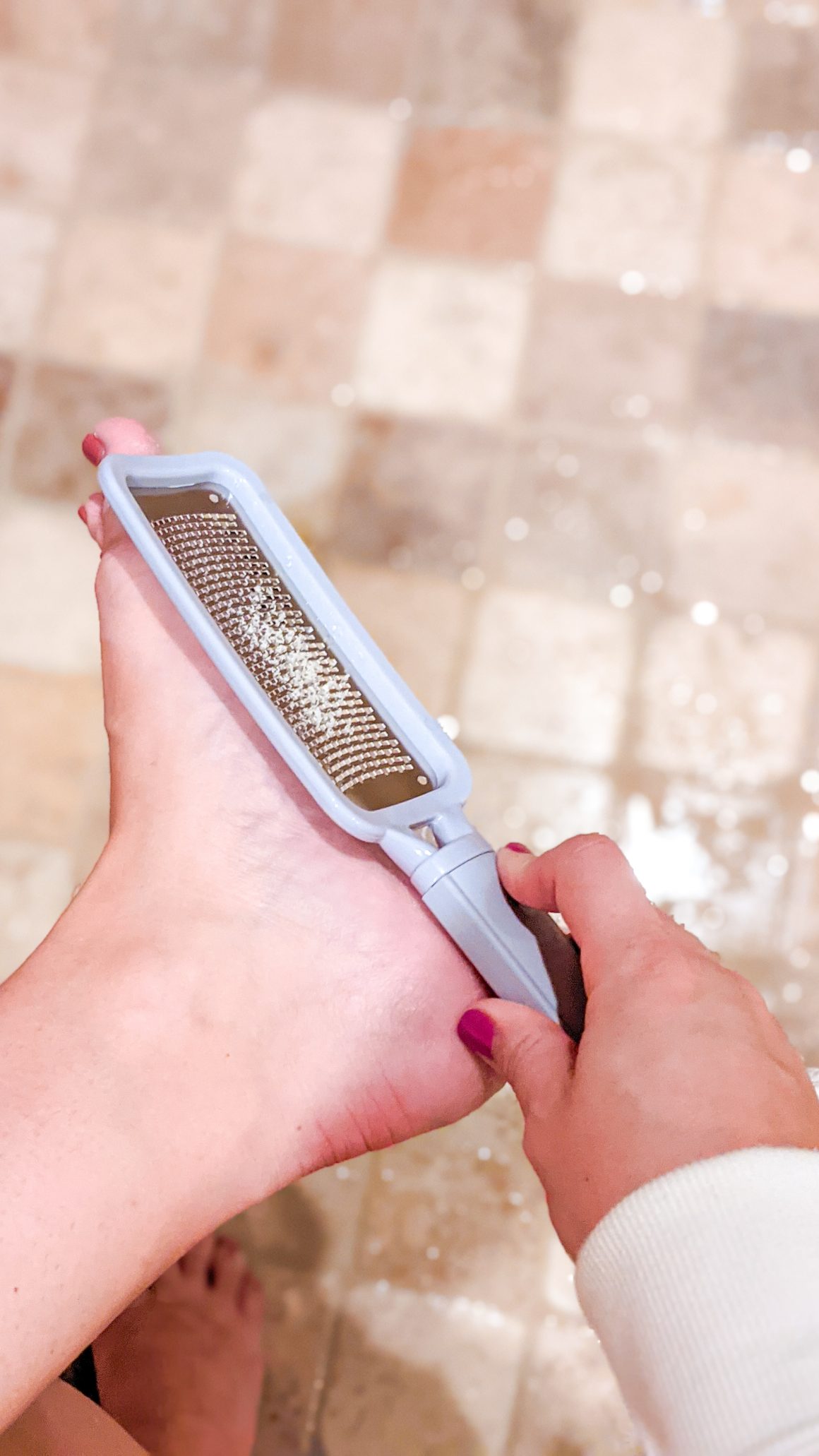 My favorite form of self-care is painting my nails and toes and I am always on the lookout for tools to make that easier. As a mom of 2 with 1 more on the way, going to the salon has become something that happens every three or 4 months so I needed help to take care of my feet. The Gratest rasp tool said you could use it on dry feet or after soaking for 10 mins but I choose to try after a shower. It was very comfortable in my hand and I felt safe in control. Additionally, I liked the string for easy drying after cleaning. The High Dive hydration cream is probably the thickest moisturizer I have ever used and felt absolutely luxurious. I felt confident in the ingredients they used (Hypoallergenic. Dermatologist Tested. Vegan. Free of Phthalates & Parabens.) even during my pregnancy.  The Sleep On It overnight gel socks were a new experience for me! I would recommend putting them on as you are in bed as they did not feel comfortable when walking around. However, when I woke up and took them off, my feet were definitely softer than I had ever felt before. For super dry feet, combining the moisturizer and socks might work well but it was a little too much for me. I am excited to try the socks alone! 
Sarah, Pregnant with her first
Absolutely loved the product right out of the box. The simple packaging translated to the relaxing scents of the products. I was already hooked! The High Dive made my feet smell heavenly and after a full day on my feet, combined with the Sleep On It socks made my night before I even got into bed. The combination is a great way to destress and relax after a bath/long shower and I'm definitely looking forward to the next time I use my in-home foot spa treatment! I was a little nervous using The Gratest but using it on wet skin from the shower reminded me of my last pedicure, and I couldn't resist! These three products are awesome individually, or together – you can't go wrong. Great way to relax the feet for the next day, and great smelling too!
Brianna, mom of 2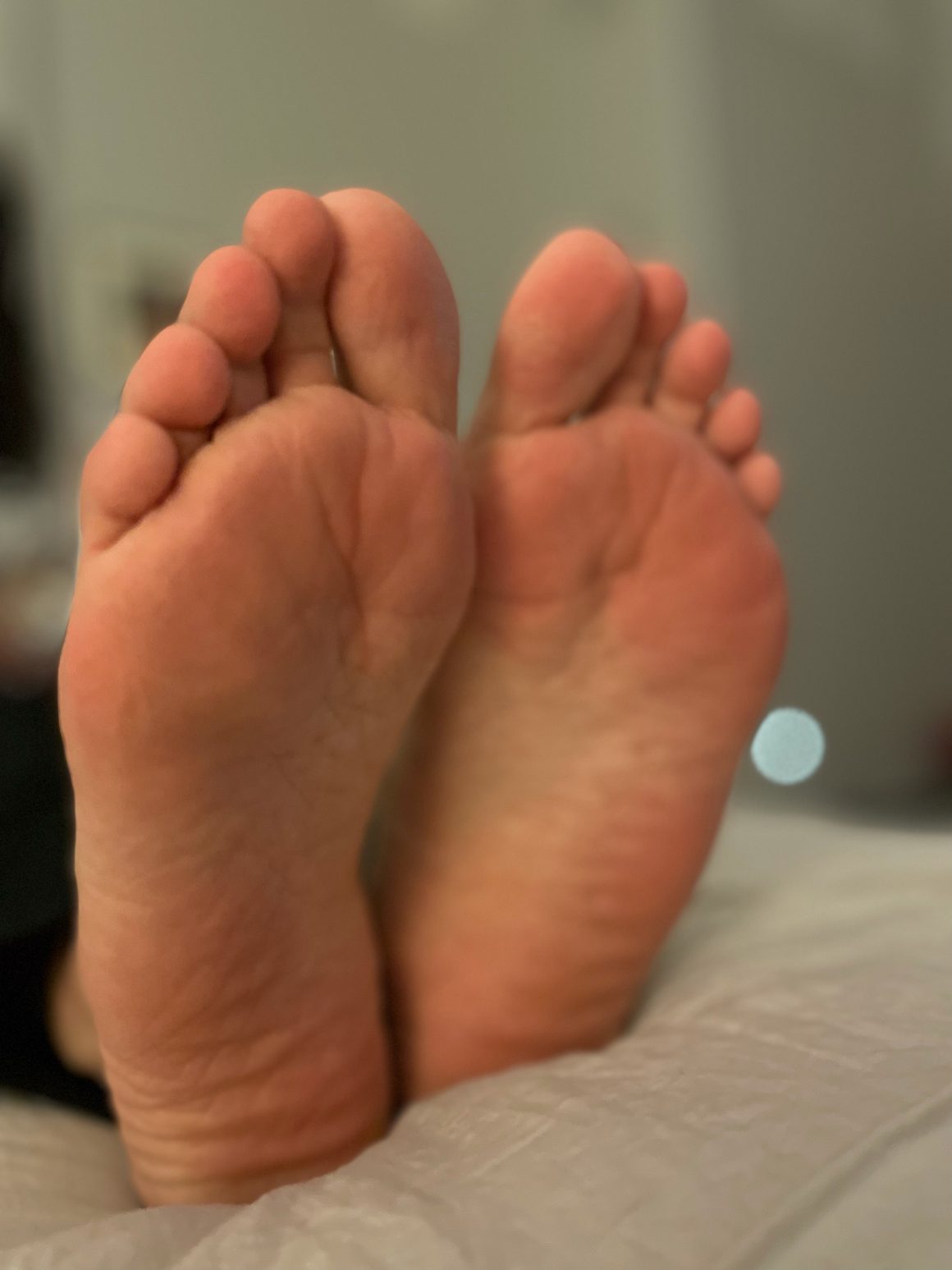 The Gratest and High Dive were my favorite products of the three in the set. I was able to easily remove dry skin with the Gratest. It was painless and quickly allowed my skin to have a smoother feel. The High Dive was very moisturizing and had a luxurious feel to it. It was not too thick and easily absorbed. Definitely a step up from a normal lotion. The Sleep On It socks were interesting in that they have a gel coating on the interior where the ingredients are to help provide additional moisture while wearing them. However, they feel a little odd between the weight of them and the gel texture. While I would prefer a sock without the gel, I do appreciate that they have multiple uses (up to approximately 12 per pair). There was some moisturizer residue on my feet after taking the socks off following wearing them overnight. It washed off easily. 
The Smooth Operator set is a wonderful addition to my home self-care and I am happy to have come across it. Two days after using the set and my feel soft and refreshed and I will definitely be using this set going forward. 
Melissa, mom of 1
First I want to start with the package itself. It made me feel extra special with the personal handwritten note, it just adds a little more thoughtfulness to the experience and to the product. It's something to keep in mind when I send it to my friends and family. I started my foot care with the therapeutic socks. The instructions state you can wear them anytime, I prefer at night. You do need to get used to the soft gel, I can see for some people it might feel weird— it did for me the first time. Hence, why I decided to do it at night. After wearing them for a couple of nights, I can definitely see the difference in how soft my feet felt. I didn't have any allergic reactions— I tend to have sensitive skin— the smell was not irritating, and what I love most it's cruelty-free, free of phthalates and parabens. Be aware you do have to hand wash them and after much usage, the gel does run out. However, I love how I can now incorporate it as part of my own wellness routine. I tend to be on my feet all day, and these socks just work their magic! Love the concept.
Now the High Dive cream, with just a couple of drops I can see how it absorbs deeply to the cracks of my feet. It's really light,  smooth, and most importantly,  without leaving behind residue. Fragrance-free and it feels like you have no lotion on your feet. Lastly, the Gratest. The foot file for your feet! I should have started with this first because whenever you need to hydrate your skin you need to prep it. I do have to admit, I always get scared using these types of products for the fear of thinking I'm going to cut my skin. This tool however is lightweight and easy to use. As with any, the blade is sharp, so I didn't have to add so much pressure to remove the rough skin. Overall, the kit is well worth it. 
Thank you to Barefoot Scientist for letting our moms test these amazing products!
Looking for more Reviews and Tips? Check out our most recent below-