As we all know, when the baby comes, the house tends to go into newborn lockdown – it's hard to get out and get essentials (and luxuries), so why not add some unique and helpful subscription services to your baby registry? Gugu Guru is a universal registry and you are able to add anything (yes, anything!) you want. Head down to the bottom of this post for a huge giveaway and special deals including all the products mentioned in this post!

Atlas Coffee Club: It's a no-brainer that all new parents become sleep-zombies and need coffee (now!); don't let the coffee run out in your house – check out Atlas Coffee Club – a travel themed coffee subscription that explores exotic and premium coffee, each month a new country!  Their service is totally customizable; decide how often you want delivered, how many bags, roast preference, and grind type. Each bag is beautifully decorated and comes complete with brewing recommendations and a postcard from each country. You get to travel the world while baby (hopefully) sleeps!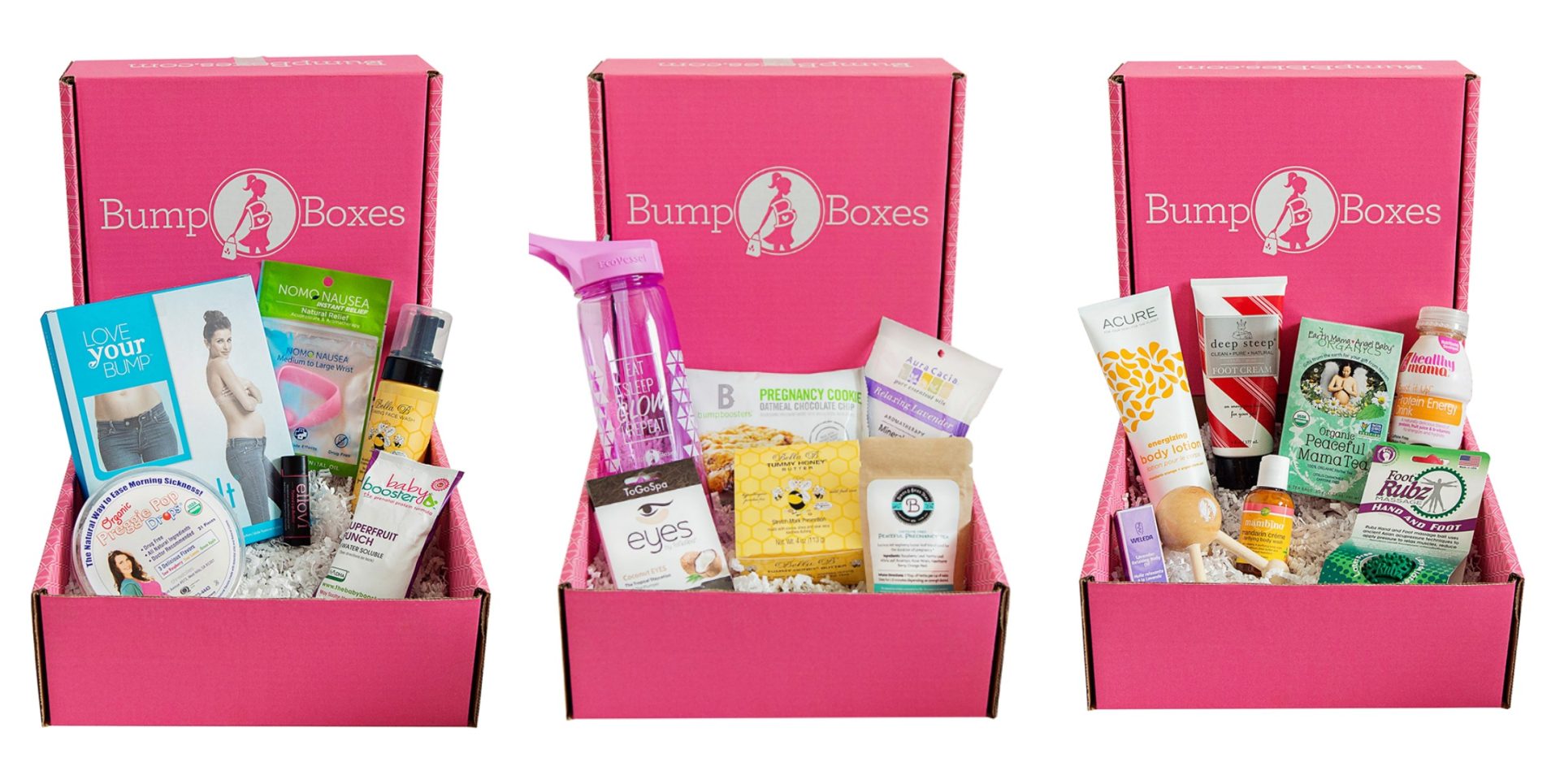 Bump Boxes: Bump Box is the ultimate pregnancy subscription box – it is a monthly box of safe, healthy pregnancy and baby products! You choose a plan, and tell Bump Boxes when you are due; each month you will receive a box of 4-8 healthy pregnancy, mom and baby products curated specifically for your month of pregnancy. It's a great way to try out new products and discover healthy and natural products which you can continue using after the baby is born.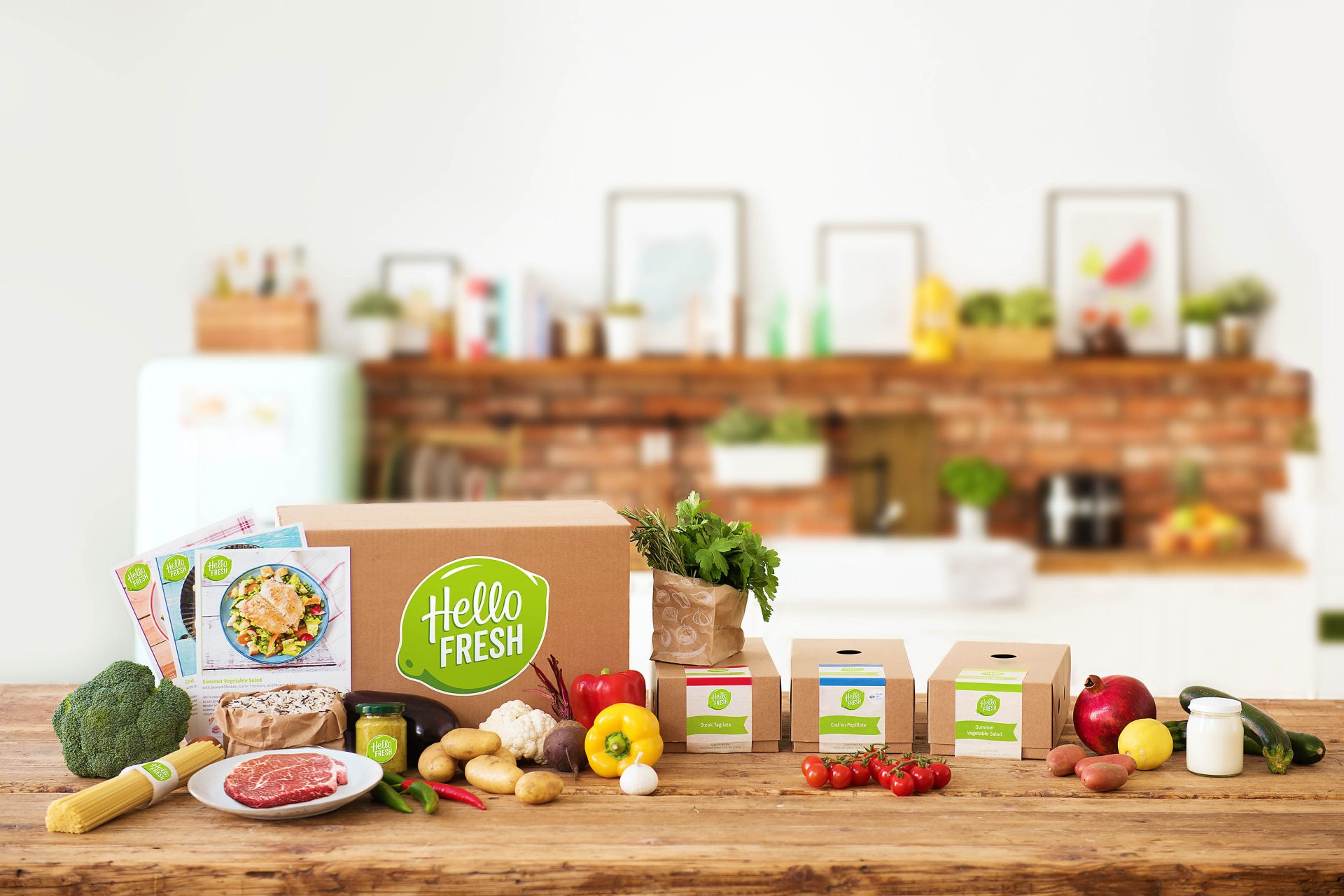 HelloFresh: Let's be honest – it is nearly impossible to cook a meal with an infant at home, let alone meal plan, prep, and shop! Luckily, HelloFresh has you covered. HelloFresh provides the opportunity to enjoy healthy home-cooked meals without the hassle. Eliminating the need to plan or shop, HelloFresh delivers delicious and satisfying meals that are easy and fun to make in 30 minutes. The recipes are also reviewed by an in-house dietitian to make sure you're receiving a well-balanced and nutritious meal. They have many different dietary preferences to choose from and they deliver your HelloFresh box to your doorstep at a time and day of your choosing (Mon-Sat), free of charge. Plus, you can easily manage your account directly from your phone, so you can plan ahead while rocking baby to sleep. Eating healthy meals is essential to staying mentally healthy during the early baby days, so let HelloFresh take care of you, mama!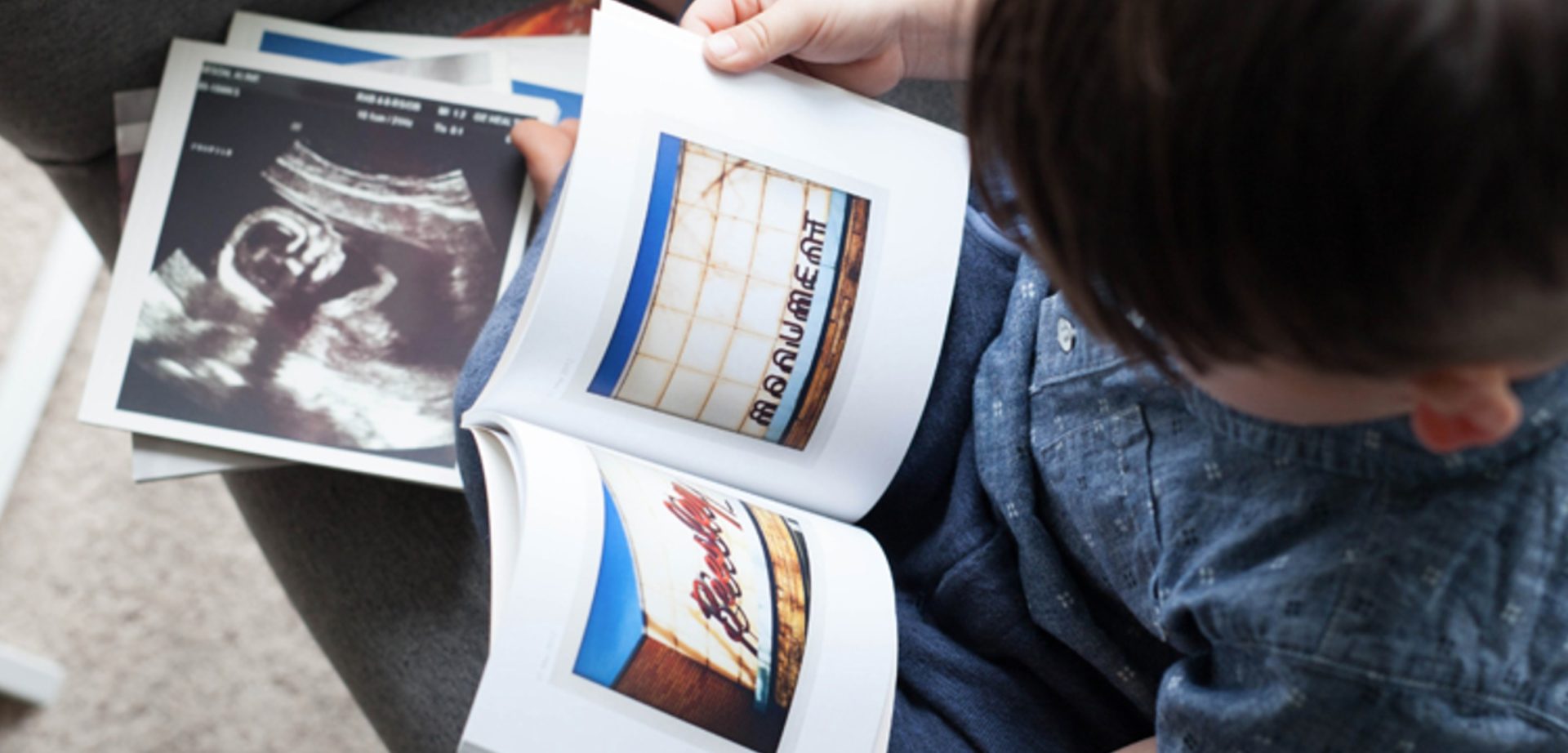 Chatbooks: When you have a baby, it's amazing how quickly your phone and social media fills up with adorable photos. However, sometimes it's nicer to have printed photos of the baby – but, who has time to make a photo book with a crying baby to feed? Chatbooks is your perfect solution. Chatbooks creates soft or hardcover 60-page photo books from your Instagram feed, Facebook timeline, or favorite photos from your phone. They make it so easy for you to create books; if you set up a photo source, like your Instagram feed, they will import photos and print books for you (with free shipping), without you having to do anything at all! You can also create custom books (and create books from specific hashtags you used) using their archival paper and inks – as they say, "hold on to what matters," because you never know when your phone is going to fall into the toilet. Chatbooks also make a great gift for grandparents because you can duplicate your books and have them shipped nationally.
DateBox: It's not secret that time with your spouse becomes non-existent when baby comes along; it's almost impossible to get out of the house, and when you do, you're tired and ready to turn right back around. Thankfully, DateBox has you covered! DateBox is a monthly delivery of everything you need to make a fun and creative date night in the comfort of your own home. With awesome boxes such as sushi night, camping adventure (s'mores!), painting projects, and more, you and your spouse will love having a new box every month to look forward to. Even if you barely say two words beyond "where's the baby's bottle?" for the other 29 days of the month, at least you know with DateBox, you can look forward to one special night a month of just the two of you.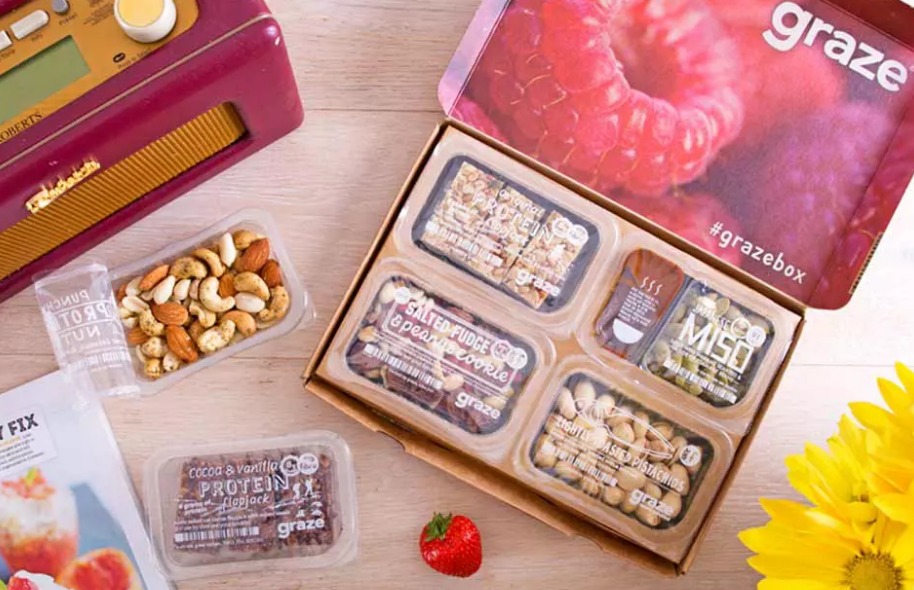 Graze: With a new baby in the house, sometimes you skip a meal and are starving, but can't find a healthy snack anywhere! We are big fans of Graze boxes, which delivers a box of delicious and healthy snacks once a month. They feature over 100 unique snacks; you simply tell them your flavor and taste preferences and they curate a box for you. Their snacks have no artificial colors, flavors or preservatives – a Graze box subscription is perfect for a breastfeeding mama who needs lots of healthy snacks during feedings!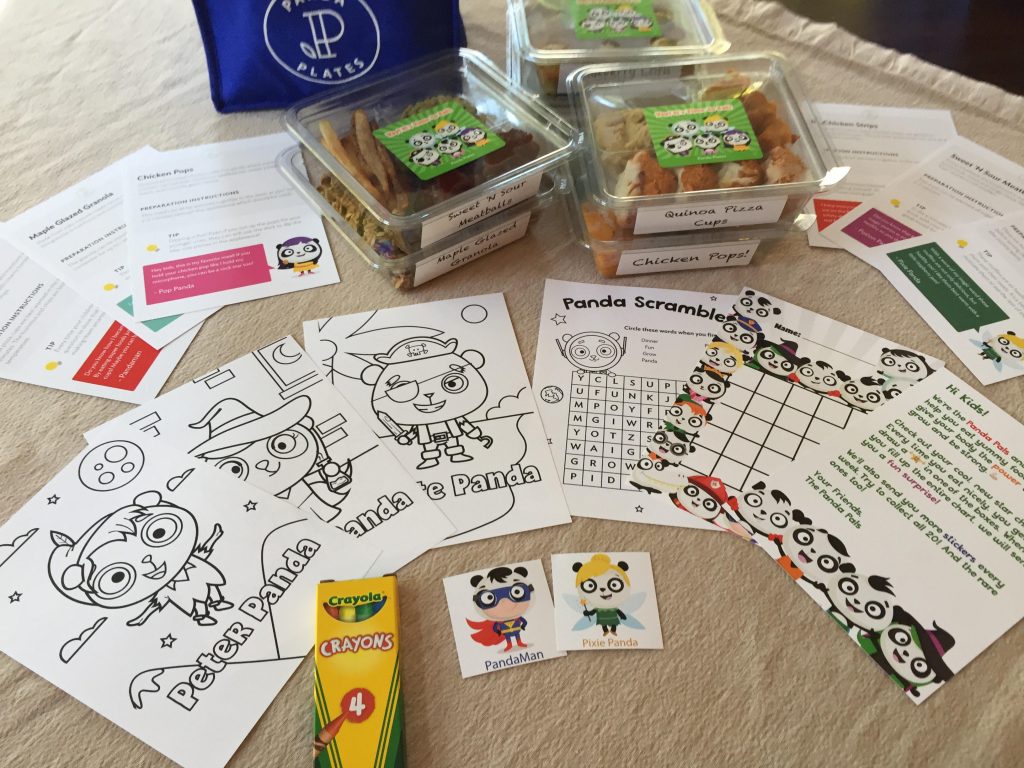 Panda Plates: One of the more difficult aspects of having a second baby is finding time to feed the older kids! Luckily, Panda Plates has you covered. Panda Plates creates weekly healthy menus of snacks and meals for kids; each week, their team prepares a variety of dinners, lunches and snacks to choose from, including a selection of gluten-free, dairy-free, and meat-free options. Simply choose the meals you want to receive and they'll prepare and package them up. Your meals are hand-packed and dispatched using a friendly courier service. Each delivery comes safely tucked away in an insulated bag that stays cold until you put in your fridge. Simply remove the food from the container and follow the serving instructions that come with every meal. Some meals can be quickly warmed in the oven, while others are perfect out of the fridge or at room temperature! What a great way to ensure older siblings eat healthy and satisfying meals even with a new baby in the house.