Did you know that you can (and should) read to baby from Day 1? There are so many benefits to reading with your little one from bonding, to inspiring a love of learning and obviously teaching your child about concepts like shapes, numbers, colors and more. Reading will serve as the foundation for your baby's communication. Lately, we've been asked a lot about the best baby books to check out for your registry. Here, we've rounded up some tried-and-true best baby books – a list of favorites for the infancy stage from the team here at Gugu Guru.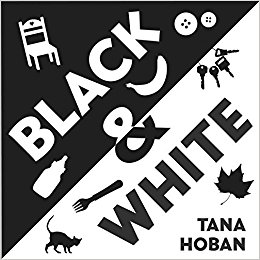 Black & White by Tana Hoban In the early stages of infancy, babies are not able to see colors. Hoban's books for children, especially her black & white series, are known and loved throughout the world as the best baby books. These books may be simple enough, but Tana's photography is nothing short of sophisticated, with her work being exhibited at museums and galleries like the MOMA in New York.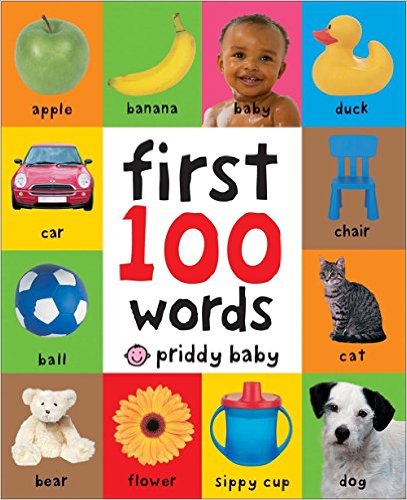 First 100 Words The title of this book pretty much sums it up. You and your little one can practice and learn some essential first words and pictures with this bright board book that is softly padded for little hands.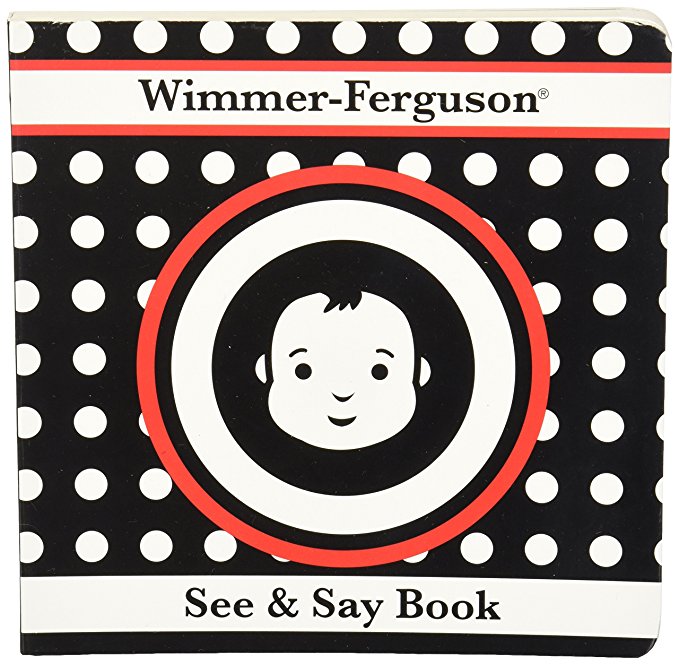 Manhattan Toy Wimmer-Ferguson See and Say Board Book Another high contrast, black & white developmental favorite book for your babe. As a bonus, this book comes features a baby-safe mirror for self-discovery.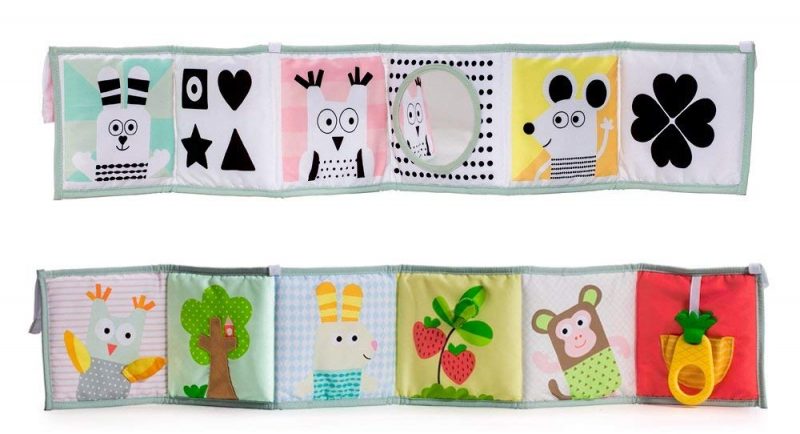 Taf Toys 3 In 1 Soft Baby Book This soft baby book pretty much has it all – high contrast black & white side and a colorful side. What's more is that this book also doubles as a developmental toy with crinkling sound effect features and a mirror, among other things.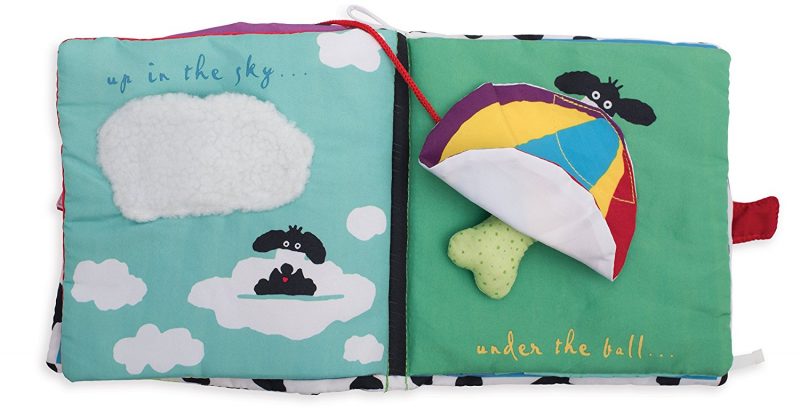 Manhattan Toy Where's The Bone?
We shouldn't play favorites but we really do love this soft activity book with a tethered toy. This adorable book offers your little unique pages of colorful and tactile fabrics. Plus, the velcro-like closure and loop attachment make it a perfect travel time toy.