We continue our cause-driven registry campaign this week with Finn+Emma.
Finn + Emma, is a 100% organic baby clothing, toys, play gyms, and accessories one-stop-shop. Finn + Emma is a blend of classic and contemporary, modern and whimsical, stylish and utilitarian baby items, all of which are free from any toxic chemicals. Finn + Emma believes that beautiful and healthy baby items can be both sustainable and stylish; there is no need to sacrifice style to keep your baby safe from chemicals!

Finn + Emma's play gyms are made from a 100% birch wood frame finished with non-toxic stains and lacquers (free of lead, phthalate, nickel, mercury, and VOC's). All of the attached wooden toys are non-toxic, made from all natural untreated indian hardwood buffed with vegetable seed wax. The knit dolls were made with phthalate-free rattles inside and hand knit from organic cotton. All of their clothing is 100% organic cotton and uses eco-friendly dyes, safe for your baby's skin.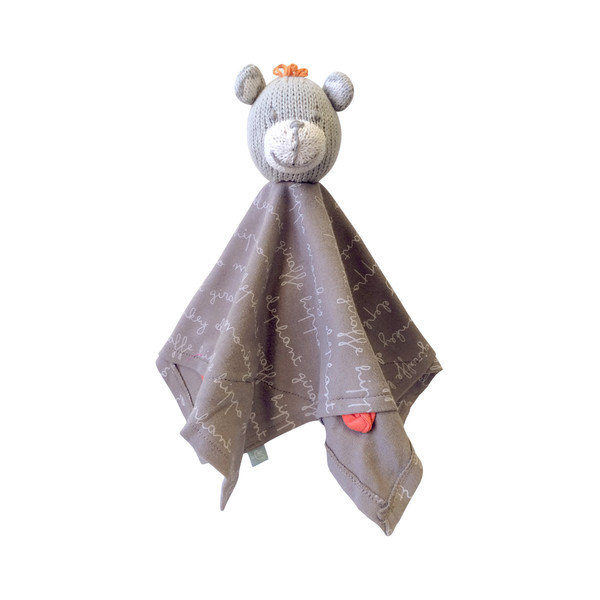 Do–goodies (pictured above) are lovies made from upcycled scraps of Finn + Emma products that are soft, hand-sewn in the U.S.A, and best of all — a portion of the purchase will be donated directly to KaBOOM!, a national non-profit dedicated to giving all kids the childhood they deserve, filled with balanced and active play.