-Sponsored Post-
Shopping for baby's first gifts for a milestone holiday? Everyone loves shopping for special baby gifts, but sometimes finding the right gift can stump you! We rounded up some of our favorite special gifts when it comes to shopping for baby's first gift.
Don't forget to check out our Toddler Gift Guide, too! 

Butterscotch Blankees: We're huge fans of personalized gifts for baby's first gifts – especially when they're gorgeous blankies which they can keep for life. As always, we love to talk about investment when it comes to baby gifts, and Butterscotch Blankees are a must-have investment gift for your little one. Butterscotch Blankees are known for their gorgeous monogrammed blankets – which come in a huge variety of styles (seriously, there's over 65 designs to browse through!). You're sure to find the perfect blankie for the special baby in your life. They add such pizzaz to any nursery or living area. We think they're also perfect backgrounds for monthly photos. When you go to the Butterscotch Blankees website, you chose a design first; then, you pick whether you want acrylic or cashmere (yes, please!), size of the blanket (3 to choose from), base color, accent color…and then customize your monogram – even down to the color and font! Have fun while shopping for baby's first gift with Butterscotch Blankees – the blankie which will last a lifetime with your little one. Plus, they come wrapped up like a sweet butterscotch candy – can't much cuter than that!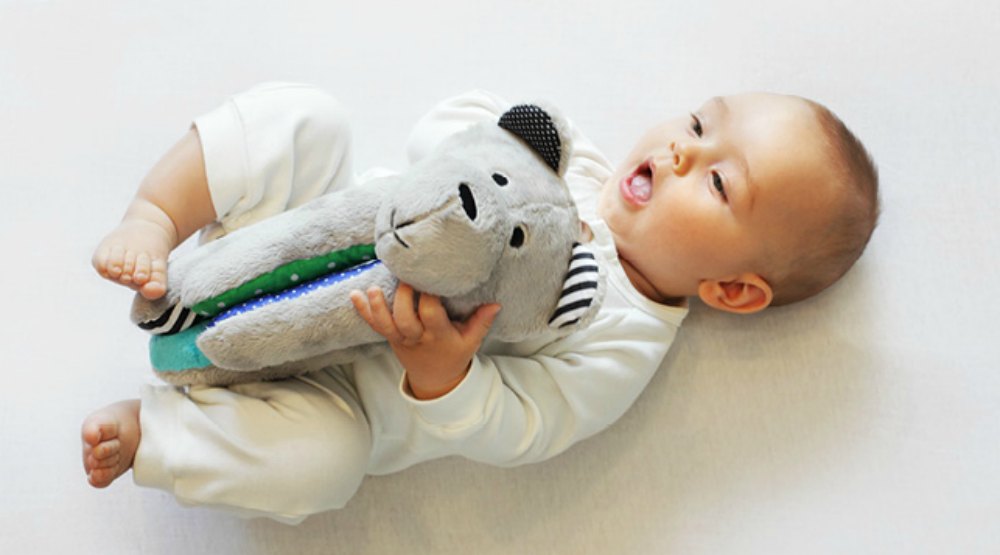 Whisbear: We are all about giving baby's first gifts that are both functional and adorable – enter, Whisbear! Originally created in the UK by two mothers, the multi-award winning Whisbear, The Humming Bear, is an innovative product for babies. Knowing that many babies are soothed by the soothing whooshing sounds of the womb, Whisbear aims to help newborns have a smooth transition from prenatal to postnatal life. Whisbear emits Pink Noise; while white noise is often used for sleeping aids, Pink Noise is scientifically proven to most accurately represent the sounds familiar from a mother's womb and have links to better night sleep for newborns. Pink Nose is less high-frequency noise as well as stimulating the pleasure sensors in the brain. Unlike other sleep devices, Whisbear plays for 40 minutes. After in gently turns off, it stays on standby and is re-activated once the baby starts to cry, pacifying the baby back to sleep.  Whisbear is the first sleep aid created featuring the CRYsensor – this is an intelligent device which automatically actives calming white noise when your baby starts crying! Whisbear is so much more than a sleep aid, however. It is also an adorable sensory toy and playtime companion. For newborns, it is a great tummy time companion, and as babies grow, it becomes a sweet animal companion which promotes both fine motor and sensory development skills. If you're looking for a useful and adorable gift for baby, the Whisbear is a perfect choice – as it is not just a gift for baby, but for the whole household!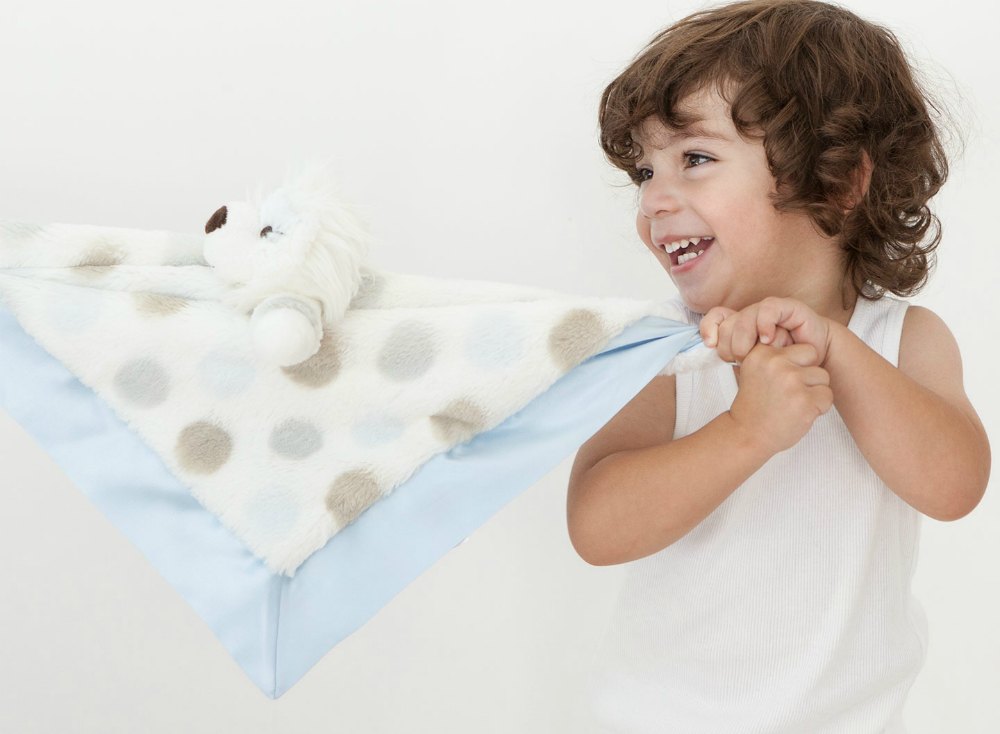 Little Giraffe's Little L Blanky: It's no secret that we're fans of Little Giraffe (Little Giraffe plush toys are a toddler diaper bag must have) and we think that Little Giraffe's super soft Blanky Lovies are the ultimate baby's first gifts. Downsize your diaper bag and maximize smiling baby time with Little Giraffe's 2-in-1 travel pal and security blanky. Sure to be your little one's favorite tag-along buddy, the Little L Blanky provides comfort and companionship while on-the-go. Coming in pink or blue, with adorable polka dots and an even cuter face, this Blanky Lovey will not only be a super soft companion for your little one, but make a memorable first gift for baby which will grow with them, too.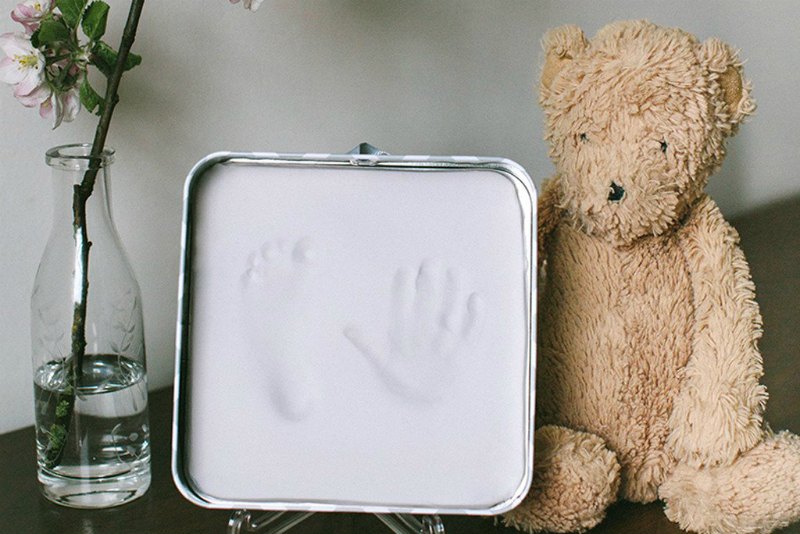 Pearhead Baby Prints Kit: Pearhead is our go-to shop when it comes to preserving memories, and baby's first gift is no exception. Pearhead offers a variety of ways you can memorialize the special moments in your baby's life – and these kits make the ultimate first gifts for babies and parents alike. The My Little Babyprints Tin comes in gray or pink with a package of clay, rolling pin, and easel to display once you're finished. It is so easy to complete and you can do it as many times as you like to get just the perfect prints! We're also fans of the Babyprints Keepsake, which makes an ideal first gift for baby and parents – the babyprints keepsake comes with everything you need to make your baby's footprint or handprint.  It includes one package of soft, air drying clay and a ribbon to display the keepsake once finished. You can get the babyprints keepsake in white, pink or blue – making it a perfect gift idea!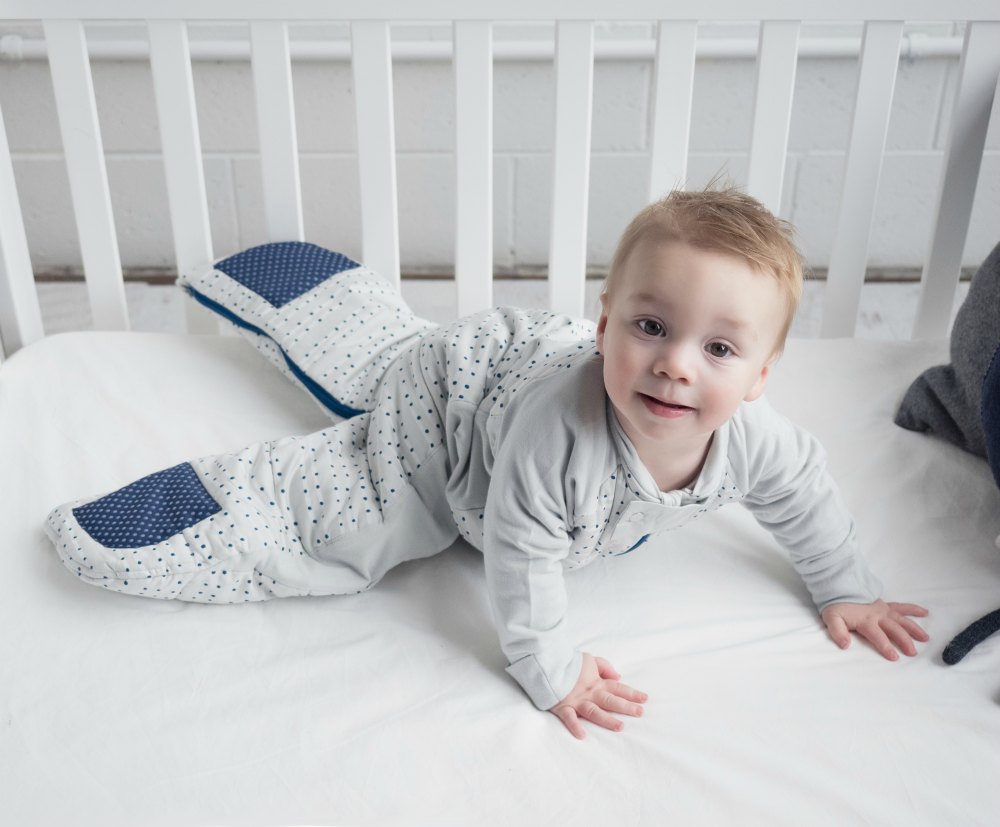 ErgoPouch Sleep Suit Bag: We love keeping babies warm and snuggly, so why not gift your little one a safe way to keep warm with the ErgoPouch as one of baby's first gifts? We've written before about how much we love ErgoPouch for babies and toddlers, and we think ErgoPouch's Sleep Suit Bags make a perfect first baby gift, as they are safe, help baby sleep, and are super cute, too. The organic natural fibers that make up the ergoPouch are breathable and skin friendly, which keeps baby at an even and controlled temperature, unlike with polyester. ergoPouch offers a range of tog (warmth) ratings available to suit every temperature and every season, so you can pick the suits perfect for your baby at all times of the year.  Baby can sleep anywhere with the ergoPouch Sleep Suit Bag  since it converts from a sleeping bag to a sleep suit with legs! This makes the transition from crib to stroller or car an easy one. It's also a perfect choice for older babies and toddlers who like freedom of movement, with grip pads on the feet for little walkers. Gift your little one the gift of warmth and cozy with the ErgoPouch Sleep Suit Bags – it's a perfect Hygge Gift!
Cover photo via Pics and Paws Photography