February is Black History Month, and we wanted to take the opportunity to showcase some of our favorite black owned baby companies. We teamed up with the gorgeous mama-to-be, actress Jazmyn Simon, to chat about these brands and take a closer look at their amazing products. Want to see for yourself? Head to her Instagram and check it out, and read below for more info on these fantastic black owned businesses.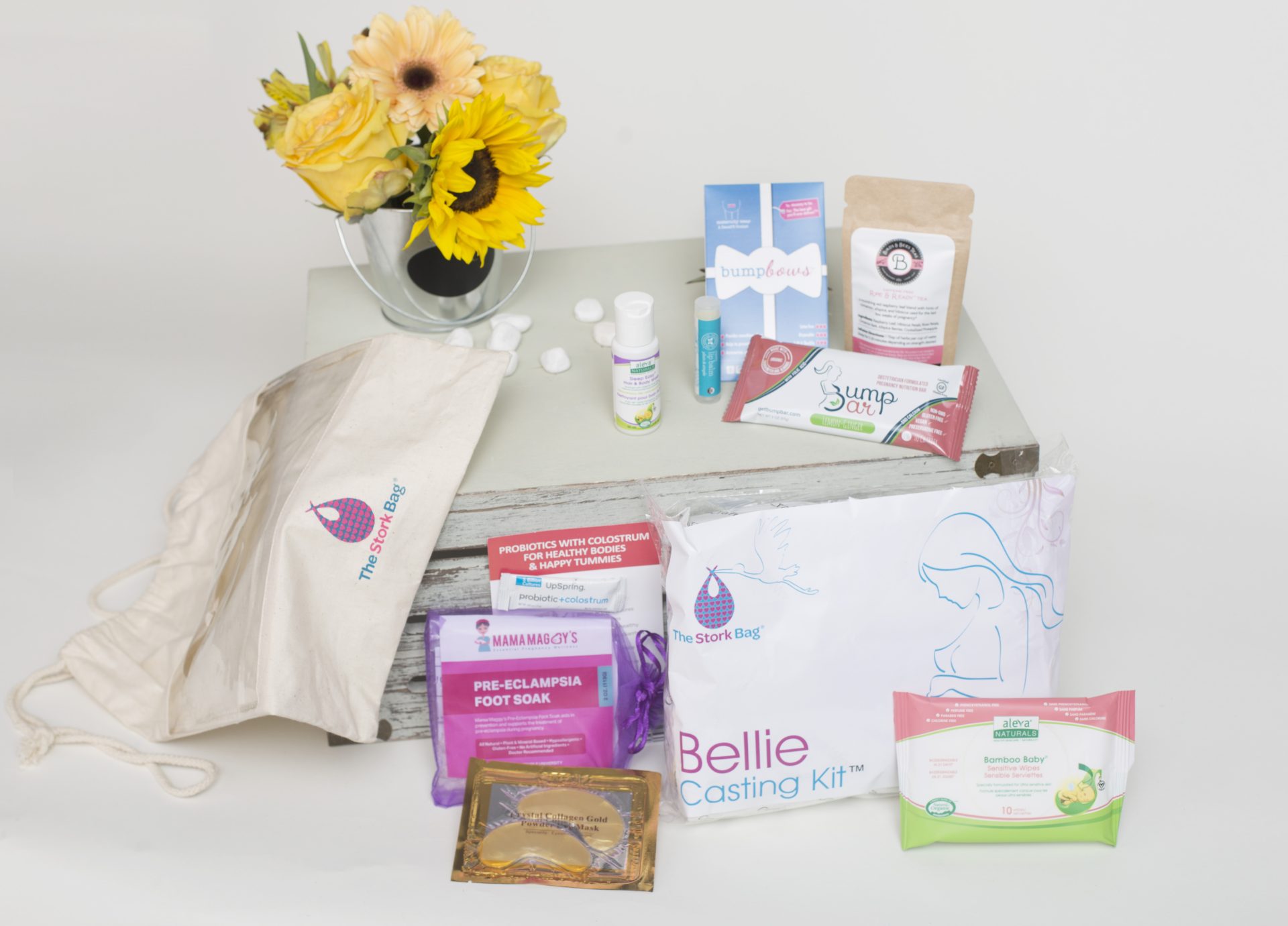 The Stork Bag
: If you're looking for the perfect gift for a pregnant mama in your life, we've been fans of The Stork Bag for years and Jazmyn was thrilled to get her third trimester bag. The Stork Bag is not only a black owned business, but is your one stop shop for anything a mama might need in her pregnancy journey. You can select the subscription that works for you; The Stork Bag hand-picks trimester specific products to meet your trimester and postpartum needs. Simply tell The Stork Bag your due date and trimester dates and you'll receive a perfectly curated Stork Bag every trimester! The Stork Bag was founded in 2014 by Ericka Perry and has been a phenomenal success since, sending Stork Bags to hundreds of mothers; you can learn more about The Stork Bag and Ericka Perry on our
Momprenuer Spotlight
, too.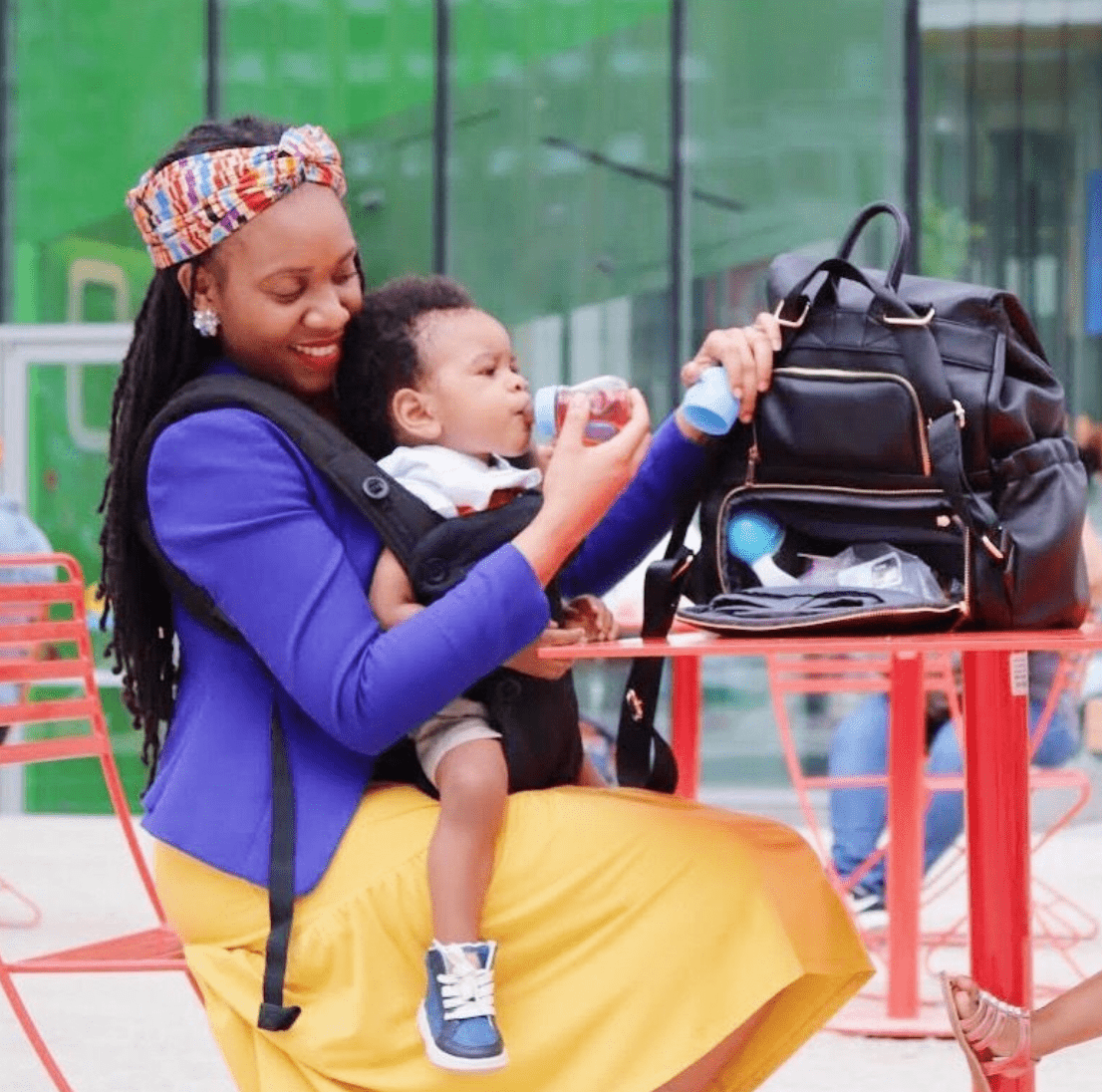 Darlyng & Co
.: If you're looking for simple everyday essentials for babies and toddlers, Darlying & Co, a black owned business, is the place to go! Darlyng & Co's ultimate goal is to simplify parenting through their unique product designs; founded by parents, Darlying & Co creates baby essentials that are sure to simplify your life and bring much joy to your little one. If you're looking for innovative baby products, either for your own registry or as a gift, Darlyng & Co features ethically sourced newborn mittens, sippy cups, blankets, toys, diaper bags, and more. Founded by Carl and Tara Darnley, Darlyng & Co has been featured on the Steve Harvey Show, Pregnancy and Newborn Magazine, Essence, Black Enterprise, and Marie Claire.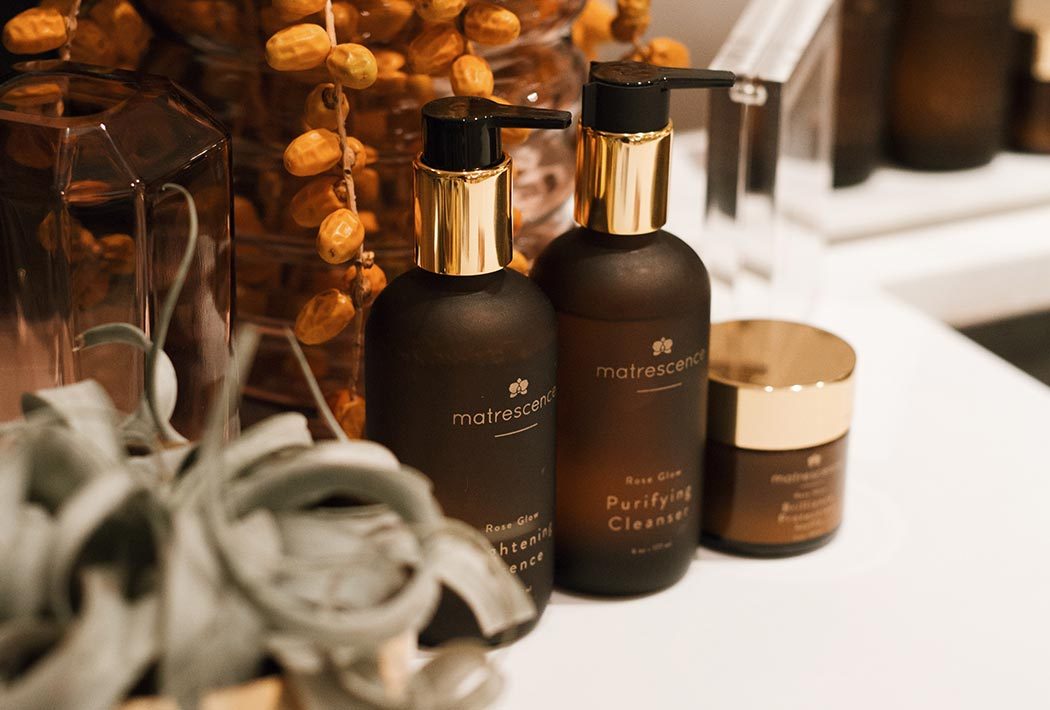 Matrescence
: When it comes to self-care for moms, we love suggesting Matrescence for moms; Matrescence is the ultimate gift for new moms, as it is a fantastic way to help women transition their skin and life from pre-pregnancy, to pregnancy, to post-partum life and skincare. We just wrote about their Rose Glow Mini Kit in our
Self-Care Gift Guide
, and Jazmyn has been a big fan of Matrescence for helping keep her skin bright, clear, and smooth. Their cleansers, brightening essences, and hydrating soufflé creams will make you feel luxurious and cared for, no matter where you are on your pregnancy journey. Conceived by a fellow mom and prenatal wellness expert, Matrescence's botanical line will help you safely give birth to radiant, healthy skin and feel more confident and vibrant throughout pregnancy and motherhood.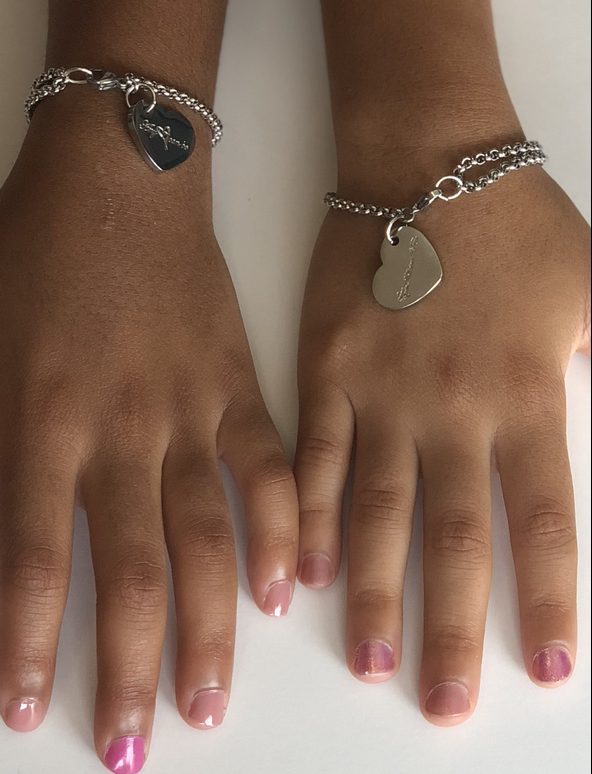 Twindollicious
: Twindollicious, a black owned business, was founded by a twin mama in 2012 as a way to show off her twin daughters' styles, and has evolved into a fun shop for girls, featuring accessories, clothing, and more. Jazmyn loves her mommy & me
Any2CanBe Twindollicious & Co Charm Bracelet/Anklet
to wear with her older daughter. Twindollicious has a mission to inspire, motivate and support the creation of a healthy, happy and fun bonded lifestyle. They encourage friendship and love as well as sharing of commonalities through the inspiration of fashion and lifestyle stories. Their mission is to give back and spread their message in the friendliest way! They also have beyond
adorable clothing for little girls
, that will help them feel strong, empowered, and playful!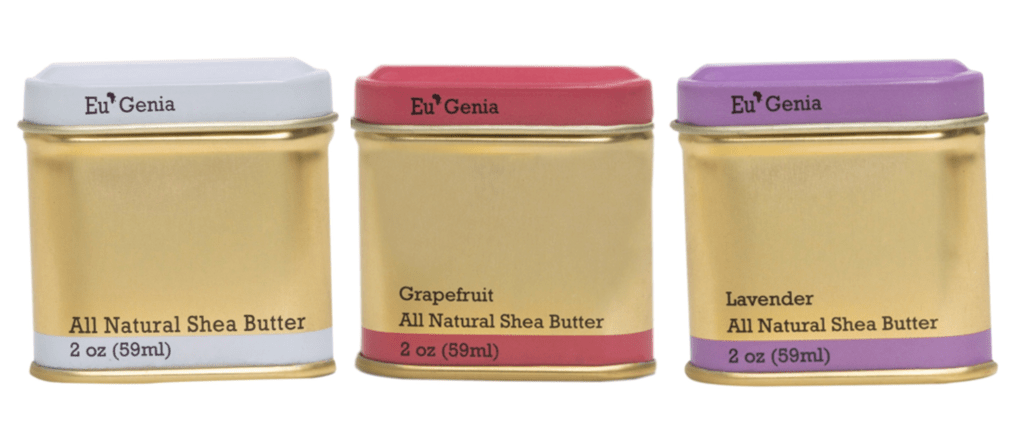 Eu'genia Shea Butter
: Founded by a mother and daughter, Eu'Genia Shea is a family-run social enterprise dedicated to all natural premium shea butter moisturizers. Their high concentration and quality shea butter can help you reap all the benefits of nature's wonderbalm. We are fans of theirs for so many reasons, but especially because they are dedicated to fair wages and opportunities for their female workers in Ghana and donate 15% of our profits back to them in the form of an education fund. Shea butter is known for so many things, such as preventing stretch marks, hydrating skin, and making you feel luxurious and smooth.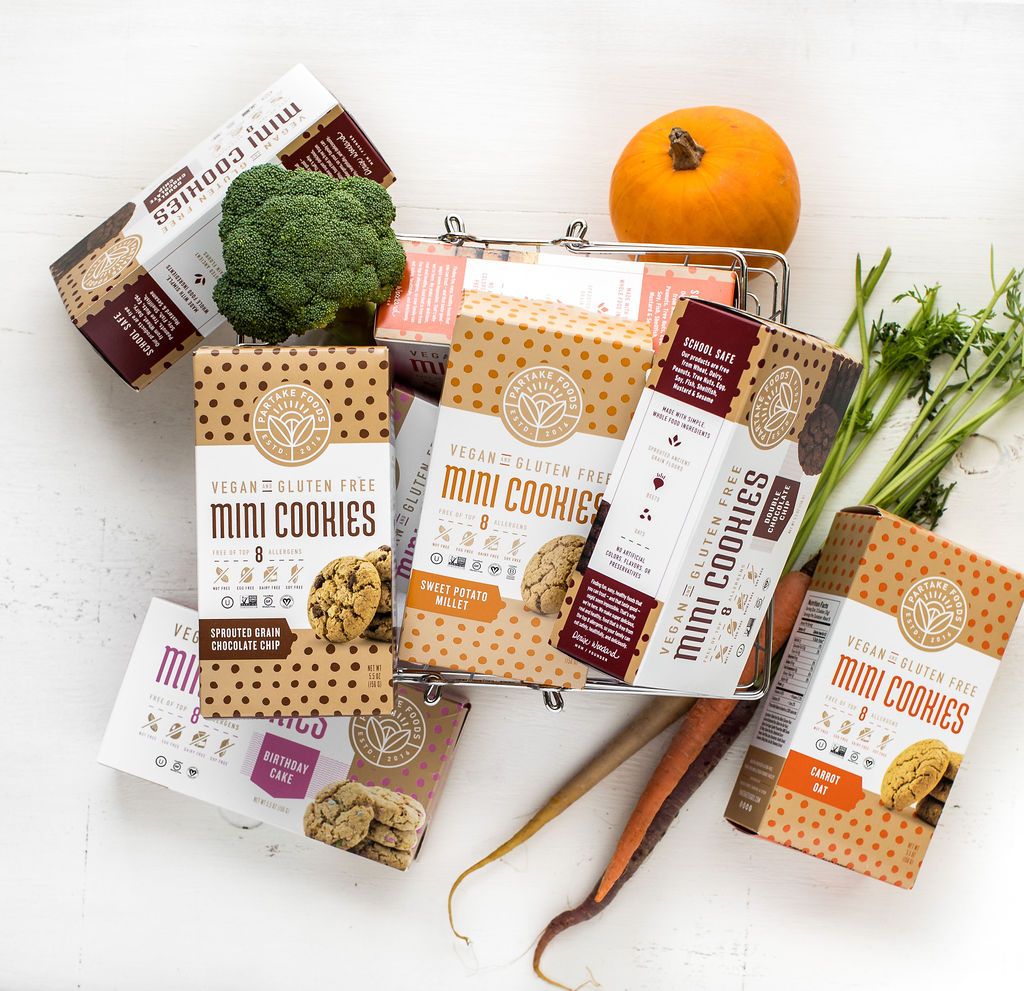 Partake Foods
: Partake Foods was founded by a mom when she discovered her daughter had food allergies; she wanted to create a snack food that they could travel with, party with, and live every day with, which is safe for any child with food allergies. Partake Foods are free of the Top 8 Allergens (peanuts, tree nuts, eggs, wheat, milk, soy, fish, shellfish); as well as free of lupin, crustaceans, sulfites, mustard, casein, and sesame. They are also certified gluten free and vegan – meaning they can truly be enjoyed by everyone together! Community and cookies? We're down for that! You can see more about Partake Food in our
foodie gift guide
.