Let's face it: life can get messy as a parent.  With Spring officially starting in one week and a Marie Kondo craze sweeping the nation, we've rounded up some home care and organization products that are functional and also very, very cute.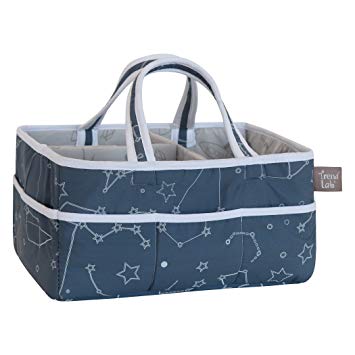 Trend Lab® Galaxy Portable Storage Caddy: Did you know that the average newborn goes through 10 diapers a day? It's true! One thing that will help parents keep their sanity through the Groundhog's Day of diaper changes of infancy is a well-stocked and organized diaper caddy. We love the Galaxy Portable Storage Caddy from Trend Lab because it's not only spacious and function, it's portable – so you can make any room of the home a diapering area with ease. This caddy has eight exterior compartments and can easily hold all diapers, wipes and any other changing items in a tidy fashion. In fact, it can hold up to 50lbs worth of diapering goods! We love us a multi-purpose product here at Gugu Guru and this caddy scores major points because when baby ages out of diapers, it also functions as organizer for crafts, picnics, pet supplies and more.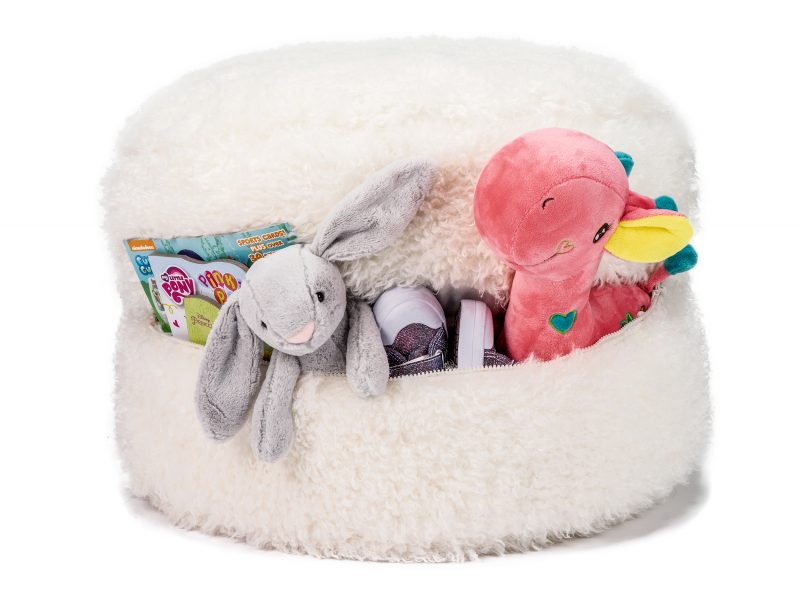 Mimish Designs' Poodle Pouf: As a parent, there is nothing more important than home organization – and if that home organization can also double as adorable home, there's nothing better! We're obsessed with these Poofs from Mimish Designs, the Luxurious Poodle Fur Pouf ottoman serves as both seating and storage – plus, they are kid friendly and would look adorable in any nursery or kid's room. The upper cushion connects to an open storage compartment on bottom by a durable covered zipper, which is ideal for stuffed animals, costumes, toys or books. We also love how the Mimish Designs' Pouf Ottoman can be used in any room of the house, as it is luxurious enough to be a statement piece in an upscale living room, playroom or even master bedroom. It's also a fantastic gender neutral baby shower gift, and a great gift for toddler and birthdays as well too. Mimish Designs has a plethora of designs to chose from as well, so you are bound to find something which fits your family's style. Head to Mimish Designs and use code MIMISHGURU20 for 20% off.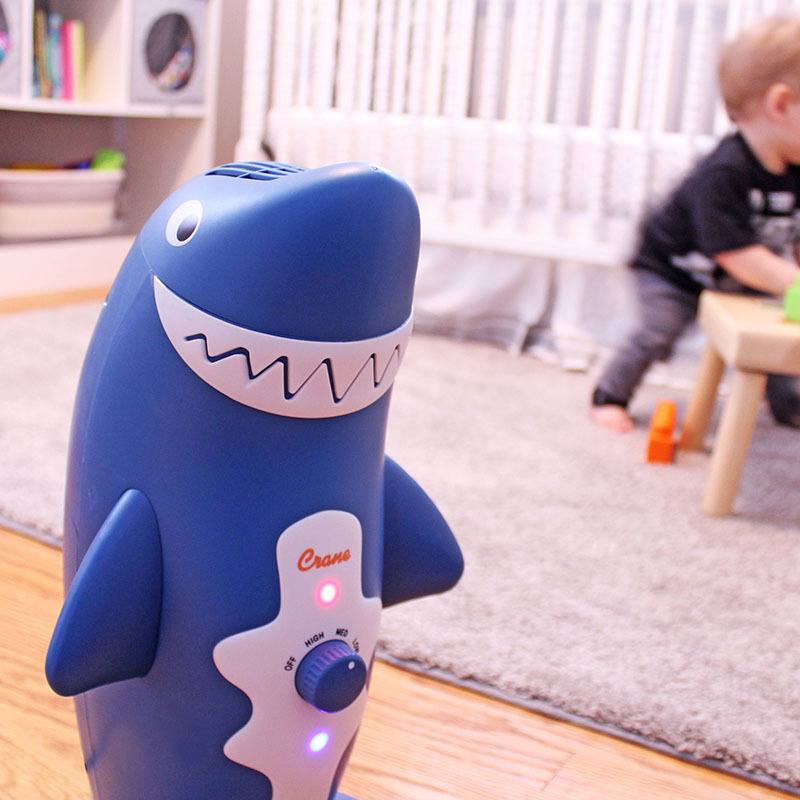 Crane USA Shark Air Purifier: Baby Shark, anyone? We're giddy for this beyond adorable Shark Air Purifier from our friends at Crane USA. Did you know that Air Purifiers are a must-have for baby and kids rooms? This Crane USA Air Purifier features a five level filtration helps remove airborne particles such as dust, pollen, pet dander, and smoke. The active carbon filter captures large particles as well as common household odors caused from tobacco, pets, garbage and cooking by absorbing them in the active carbon filter. Plus, the photocatalyst filter works in conjunction with the internal UV light to create advanced oxidation that eliminates airborne odors and neutralizes odors and harmful fumes. We love how adorable this Shark Air Purifier is and incredibly functional. If you're looking for a super sweet baby shower gift or a fun piece of home decor, we always recommend giving a Crane USA humidifier or air purifier.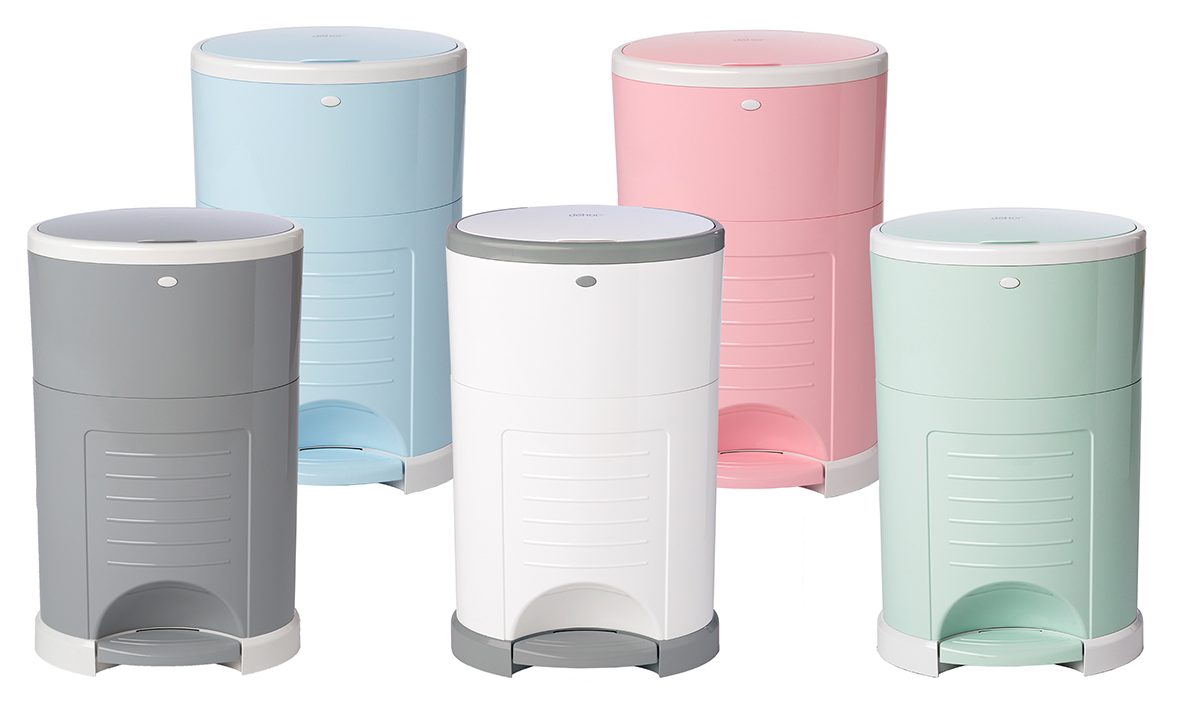 Diaper Dékor: One of our all-time favorite home decor items that's both fun and functional is the Diaper Dekor. Diaper Dekor is actually our top pick for diaper pails for so many reasons and is ideal for different types of households, whether you're eco-conscious, style-minded, minimalist, or a mix of everything! Diaper Dekor is one of the most cost-effective diaper pails on the market, and we love the fact that it can be converted to a regular trash can when baby is out of diapers. Diaper Dékor is unique in that it is a totally hands free diaper pail, which easily makes it a top diaper pail pick for Gugu Guru, as it makes life easy without having to shove a dirty diaper into an overstuffed pail! The Diaper Dékor is also the best diaper pail for efficiency, as you simply have to step on the pail, drop the diaper in, and you're done! Not to mention, it comes in a variety of colors, so you can mix and match to fit your family's personal style.
Missed some of our recent gift guides? Catch up here:
Thank you to Mimish and Trend Lab for making this sponsored post possible – we are so appreciative!