Looking for the best baby swing? We've got you covered. From the budget parent to the minimalist and more, in this guide we've rounded up the best baby swing for all types of parents according to Gugu Guru's gear expert and Chief Baby Planner Julie McCaffrey.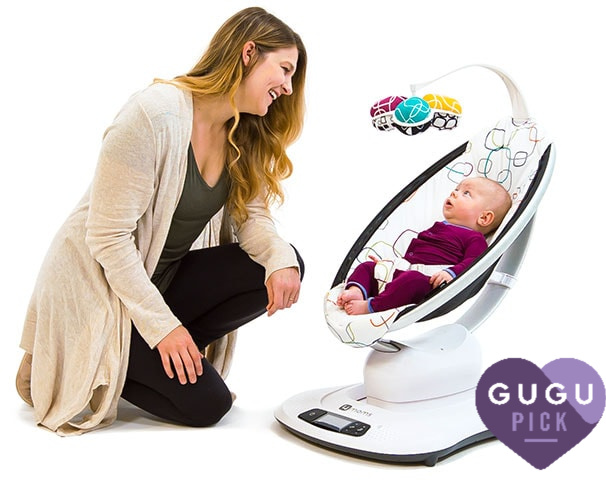 Best Baby Swing Gugu Pick for Best All-Around: 4moms mamaRoo 
4moms took the idea of a traditional baby swing and flipped it on its head to create the Mamaroo. The mamaRoo mimics the motions that parents actually make and offers 5 unique options for motions and fully reclines to ensure baby is happy. With a compatible smart phone parents can control the motion or the menu of 4 built in soothing sounds or use the MP3 plug-in to play baby your favorite songs. This swing has a smaller footprint, making it a great pick for any home.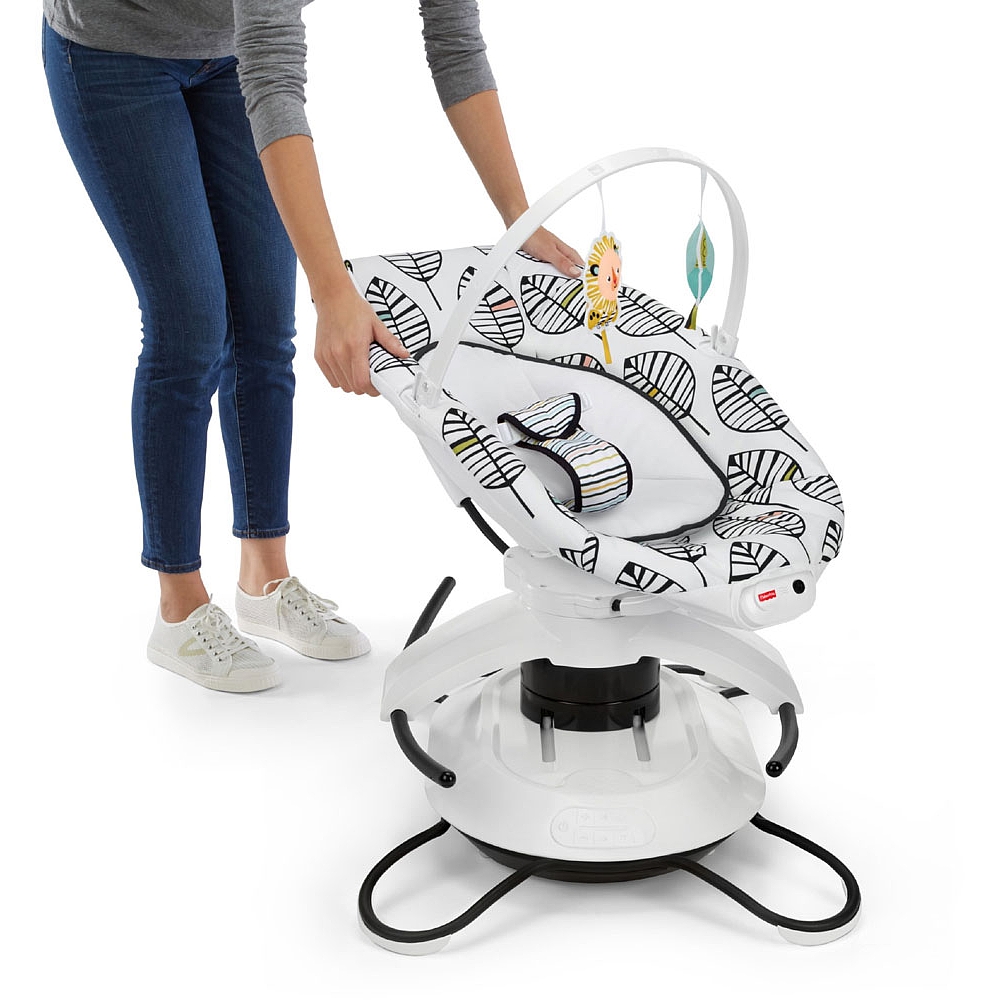 Best Baby Swing Gugu Pick for Minimalist: Fisher Price 2-in-1 Soothe 'n Play Glider Plus
With the Fisher Price 2-in-1 Soothe 'n Play Glider Plus you get two pieces of baby gear in one as the removable swing doubles as a rocker. There are six speed options available and you can choose for baby to swing side-to-side or head-to-toe. There are 16 soothing songs and nature sounds to choose from as well as an option for vibration to soothe baby. Plug in the Fisher Price 2-in-1 Soothe 'n Play Glider Plus for never-ending relaxation. Suitable from birth up to 25 pounds.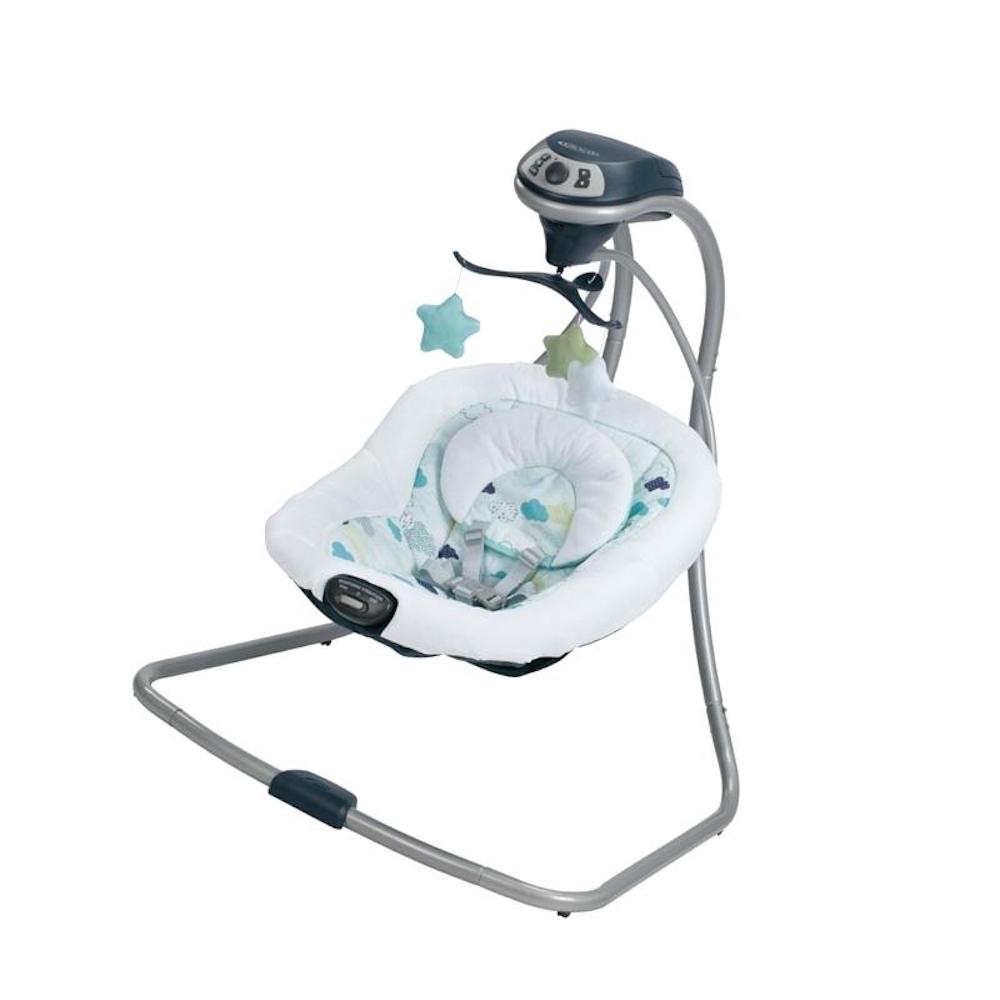 Best Baby Swing Gugu Pick for Budget-Friendly: Graco Simple Sway Baby Swing
The Graco Simple Sway Baby Swing has a low price tag compared to other swings but still offers a lot of the same features. The smaller footprint of this swing means it fits anywhere in your home and the deep, plush seat ensures baby is comfy. The gentle side-to-side motion with 6 speed options will soothe baby and there is an also the option for two speeds of vibration. There are 15 songs and sounds to choose from and this swing can be plugged into the wall or run on batteries. Suitable from birth up to 30 pounds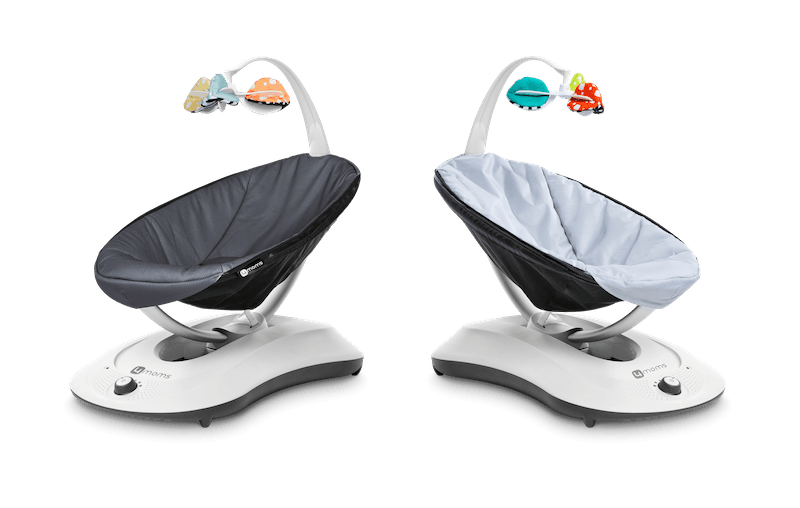 Best Baby Swing Gugu Pick for Multiples: 4moms rockaRoo
We love the rockaRoo for it's ease of use and modern style. Available in a number of colors, the rockaRoo offers 5-speed options to rock your baby back and forth. An adjustable recline makes this a comfy spot for baby to lounge at any age. This swing is easy to put together and there is an additional (and optional) infant insert to give an added touch of comfort. This seat is a great choice for multiples due to its extremely small footprint.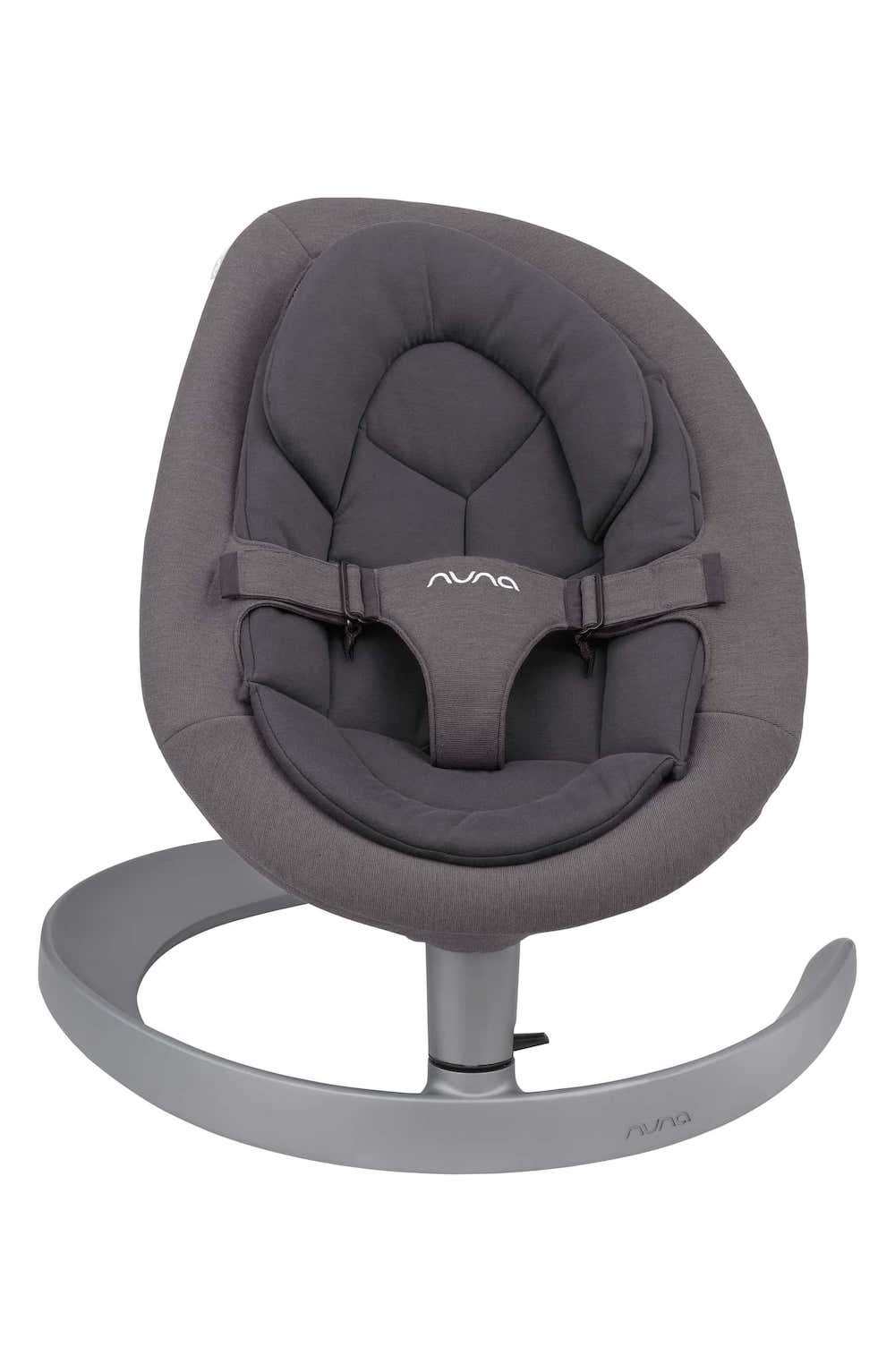 Best Baby Swing Gugu Pick for Eco-Friendly: Nuna Leaf
The Nuna Leaf Grow is powerless and noiseless so it does not require any cords or electricity for movement. Parents can simply give a soft push to start a soothing side-to-side motion . The Nuna LEAF also features a cozy certified organic infant insert that easily removes for cleaning and the seat pad with a three point harness easily removes to move to toddler mode. The Leaf also features a locking mechanism for feedings or playtime, a removable base for easy storage and portability and a toy bar with plush toys. With three recline options the Nuna Leaf Grow is suitable for babies from birth up to 130 pounds.
Best High Chairs: Gugu Picks
Best of Standard Crib Mattresses: Gugu Picks
Best of Organic Crib Mattresses: Gugu Picks
Best Soft Structured Carriers: Gugu Picks
Best Infant Bath Tubs: Gugu Picks