They say April Showers Bring May Flowers…do you know what else April showers brings? Lots of indoor time to play! We've rounded up some of our favorite rainy day toy picks for babies and toddlers. These make fantastic baby shower or first birthday gifts!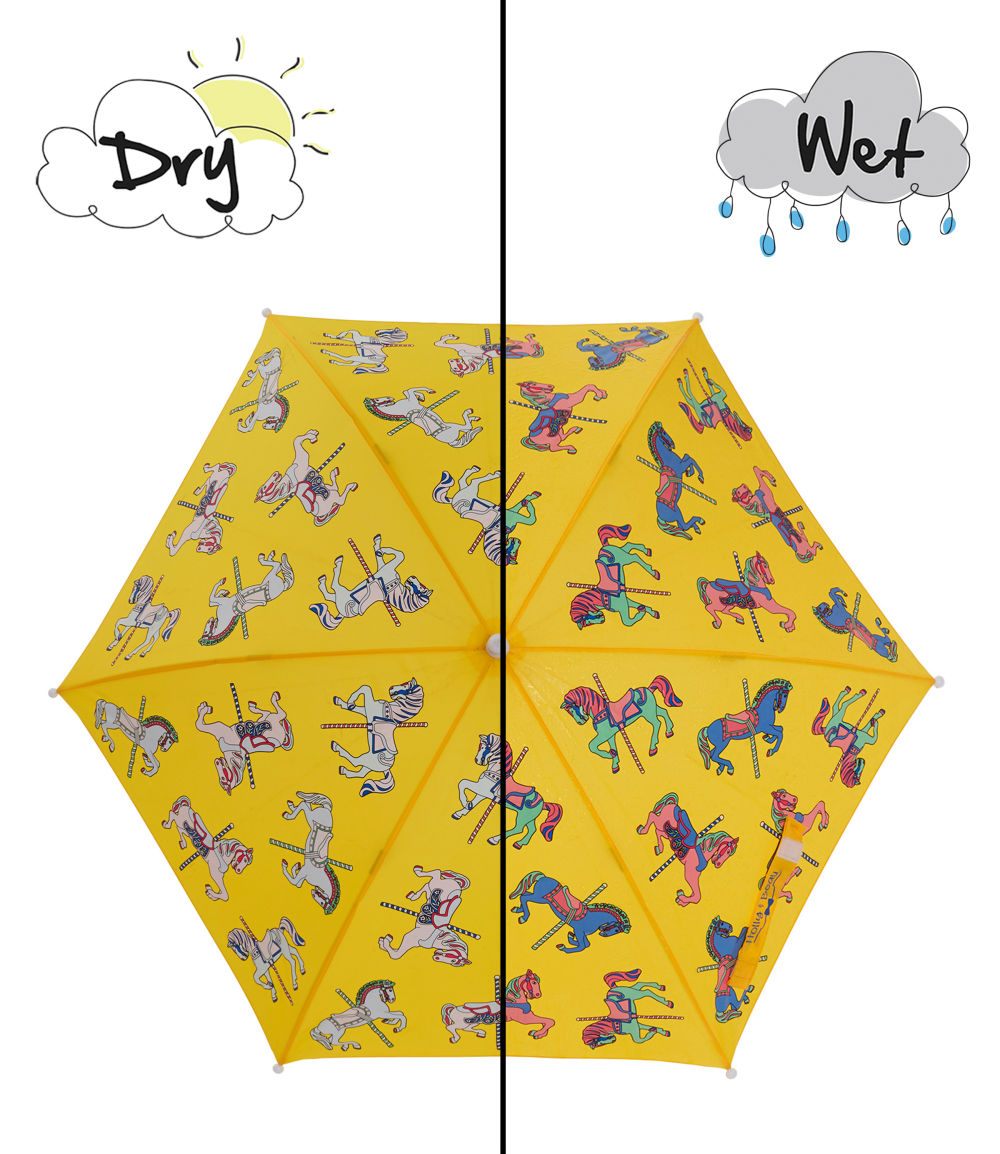 Holly + Beau Horse Umbrella: What's a rainy day without a fun umbrella?! We're slightly obsessed with these beyond adorable umbrellas from Holly +Beau! These magical umbrellas change color when wet – and change back when dry…each time it rains! Your little one will wish for rainy days when they have a Holly + Beau Umbrella, as they are so fun to take outside and watch change colors. The Umbrellas are lightweight and the easy to open slide mechanism on our umbrellas stops any fingers getting caught when it suddenly starts to rain. There are a ton of awesome designs to choose from, and any of them would make a perfect gift paired with a Holly + Beau raincoat that changes color as well! At only $22 for an umbrella, these make a great holiday gift and sure brighten up rainy day activities. Use code GUGU10 for 10% off your order.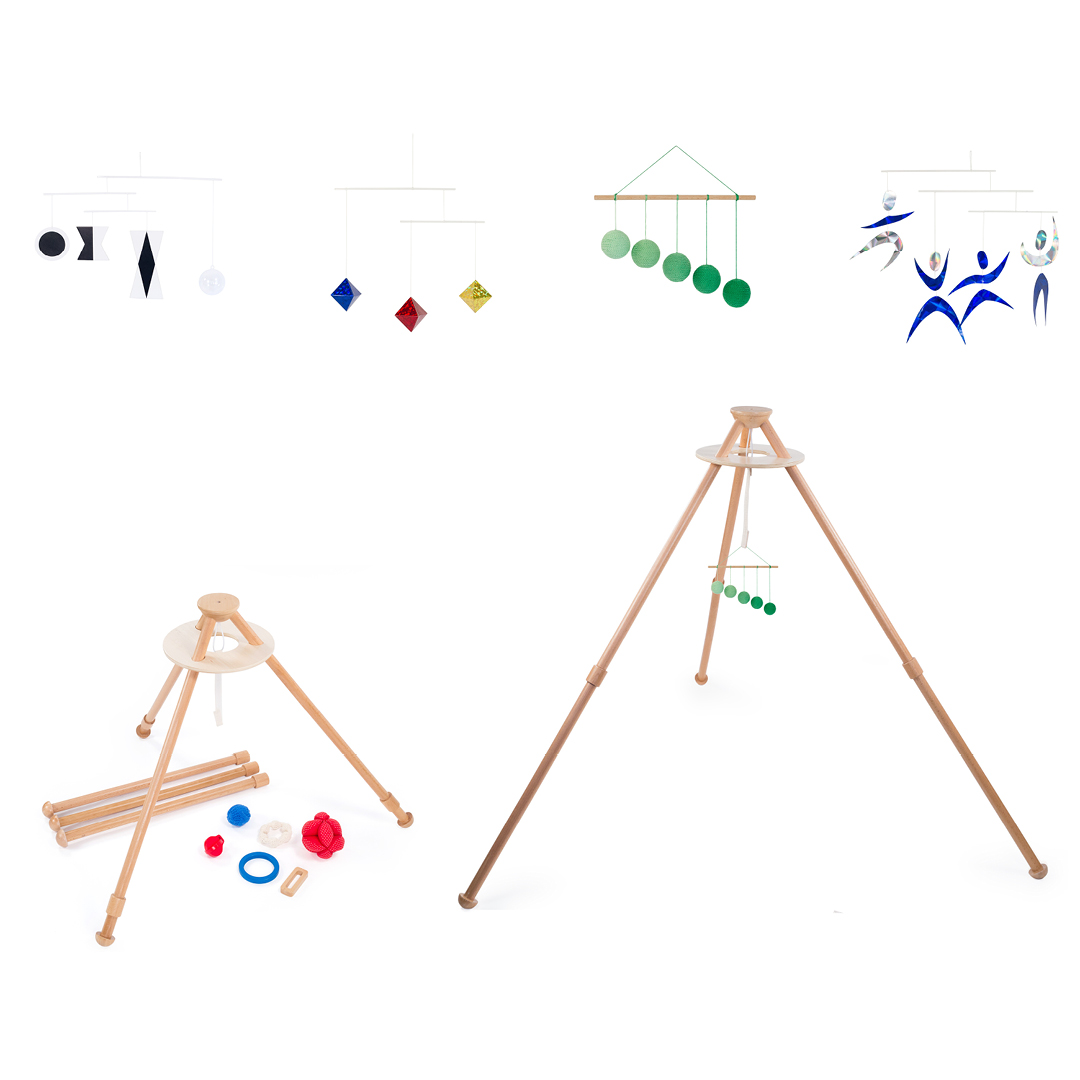 Monti Kids: Rainy days can seem very long when you're stuck inside with a little baby, but it helps when you have developmentally appropriate toys for baby, such as Monti Kids! Monti Kids is a toy curriculum for parents with a companion box of thoughtfully designed materials for newborns to three-year-olds, offering Montessori learning for the whole family. No more late nights doing toy research for the best developmental toys for babies, Monti Kids is your friendly companion in making sure your little one has developmentally appropriate toys from birth to childhood. It's so easy to get started, and the best part is that Monti Kids guides even the busiest of parents through the whole process. You simply head to their website, pick which level your child is at – and when the box arrives, Monti Kids even provides videos explaining how to use each toy to the benefit your little one. It's an amazing process for both baby and parent! Break up the rainy day blahs with a Monti Kids box on hand, you're sure to use it again and again. Learn more about Monti Kids here, too.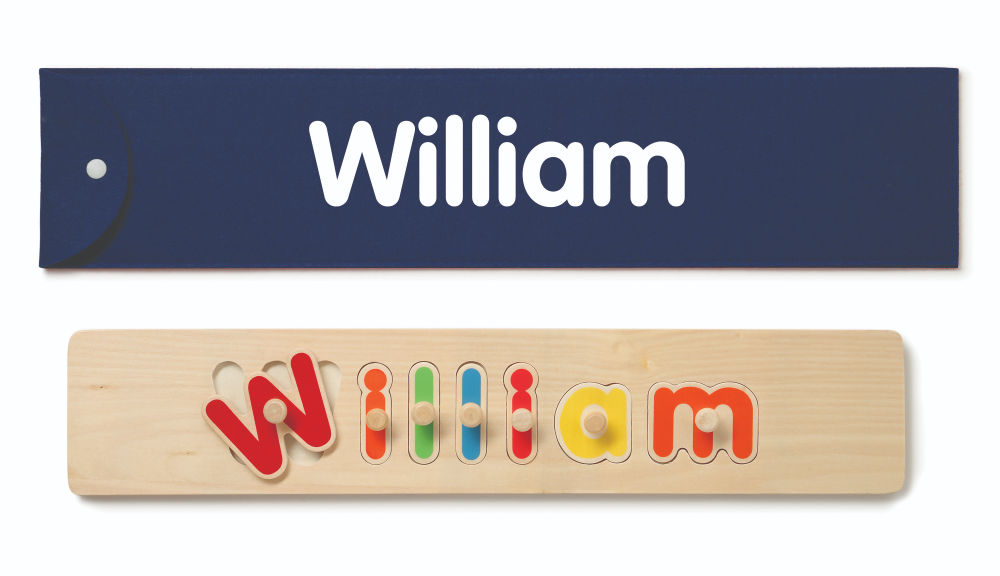 Stuck on You Personalized Puzzles: If you're looking for the perfect baby shower or first birthday gift for someone special in your life, we are loving the personalized name puzzles from Stuck on You. Not only are these puzzles a great gift, but they are an educational toy which will grow with baby to toddler to kid. The puzzles are made from MDF free sustainably birch wood, so it's eco-friendly and safe for even the littlest of puzzlers. Because it is made from real wood, it will not chip or break, so no worries about choking hazards around little ones. It is lightweight, so ideal for travel, and even comes with a felt bag (you can have personalized for extra). If you're stuck inside on a rainy day, have some phonics fun with the Stuck on You personalized name puzzles.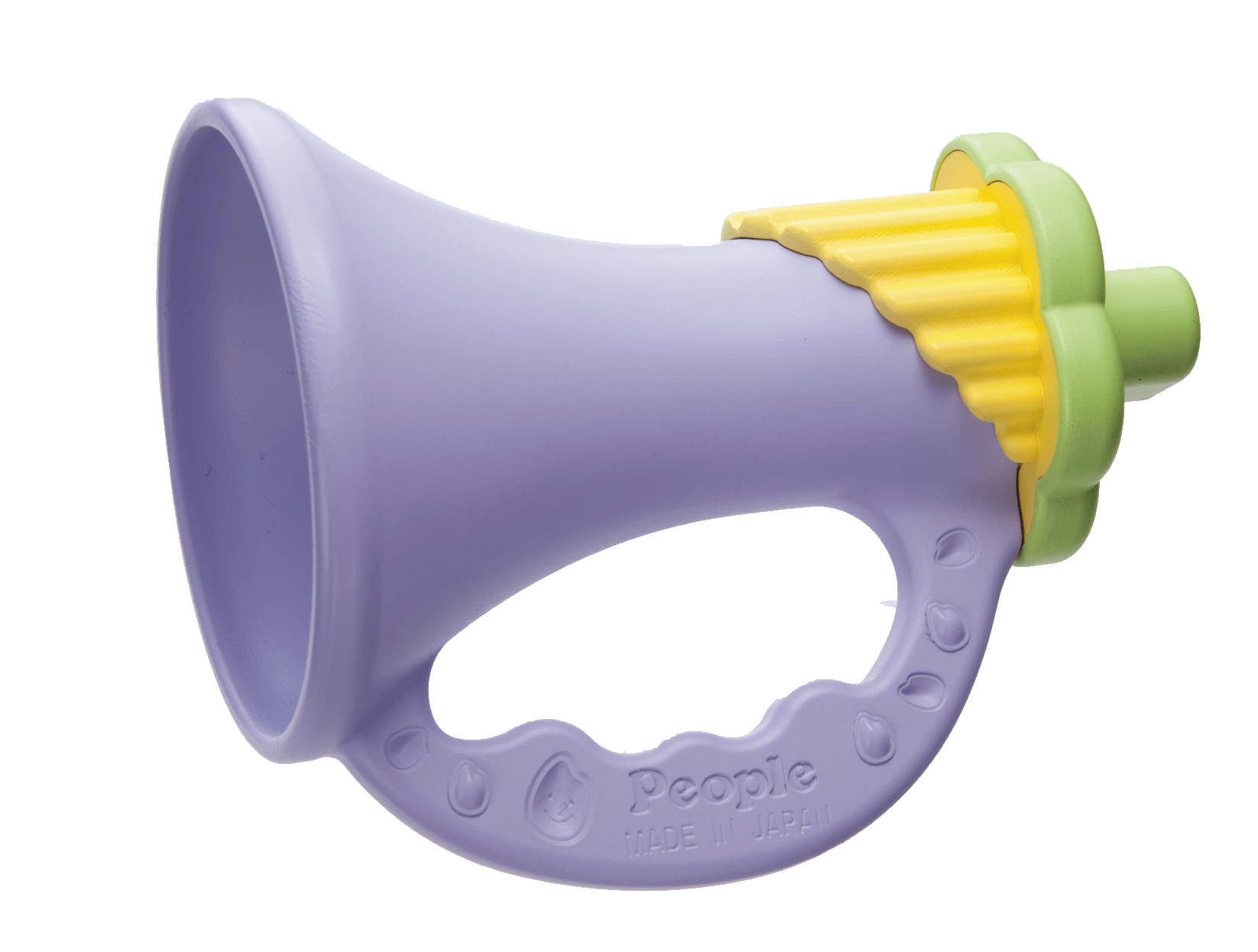 Mochi Trumpet Teether: If you're stuck inside on a rainy day with baby, why not make a little pretend music? How adorable is this trumpet teether from Japanese company, The People Toy Co.? The teether is made from 51% food-grade rice and is free of harmful adhesives and paints, so it's perfectly safe for even the littlest of trumpet players. You can't get more eco-friendly than that! Not only is this teether great for baby's gums and teeth, but it provides a source of imaginative play and is educational too. The trumpet teether promotes speech development with its two way trumpet. Plus, we love how easy this is to clean and can even clip to your stroller! Teach baby some of your favorite songs on their trumpet and blow those teething blues out of the way. You can learn more about Mochi here, too.
Looking for more gift ideas? Check out some recent gift guides:
Thank you to Stuck on You and Holly + Beau for making this sponsored post possible – we are so appreciative!