Angelique Cabral, from CBS' Life in Pieces, is not only a well-known actress, but a long time yoga-devotee as well. So, when it came time to deciding on a theme for her baby girl's nursery, she knew she wanted to go with serene, etherial, and starry. We are so excited to show you Angelique's starry nursery today – it even matches with her baby shower theme, too!
Don't forget to check out Angelique's thoughts on babymoons, and her top picks for maternity workout gear!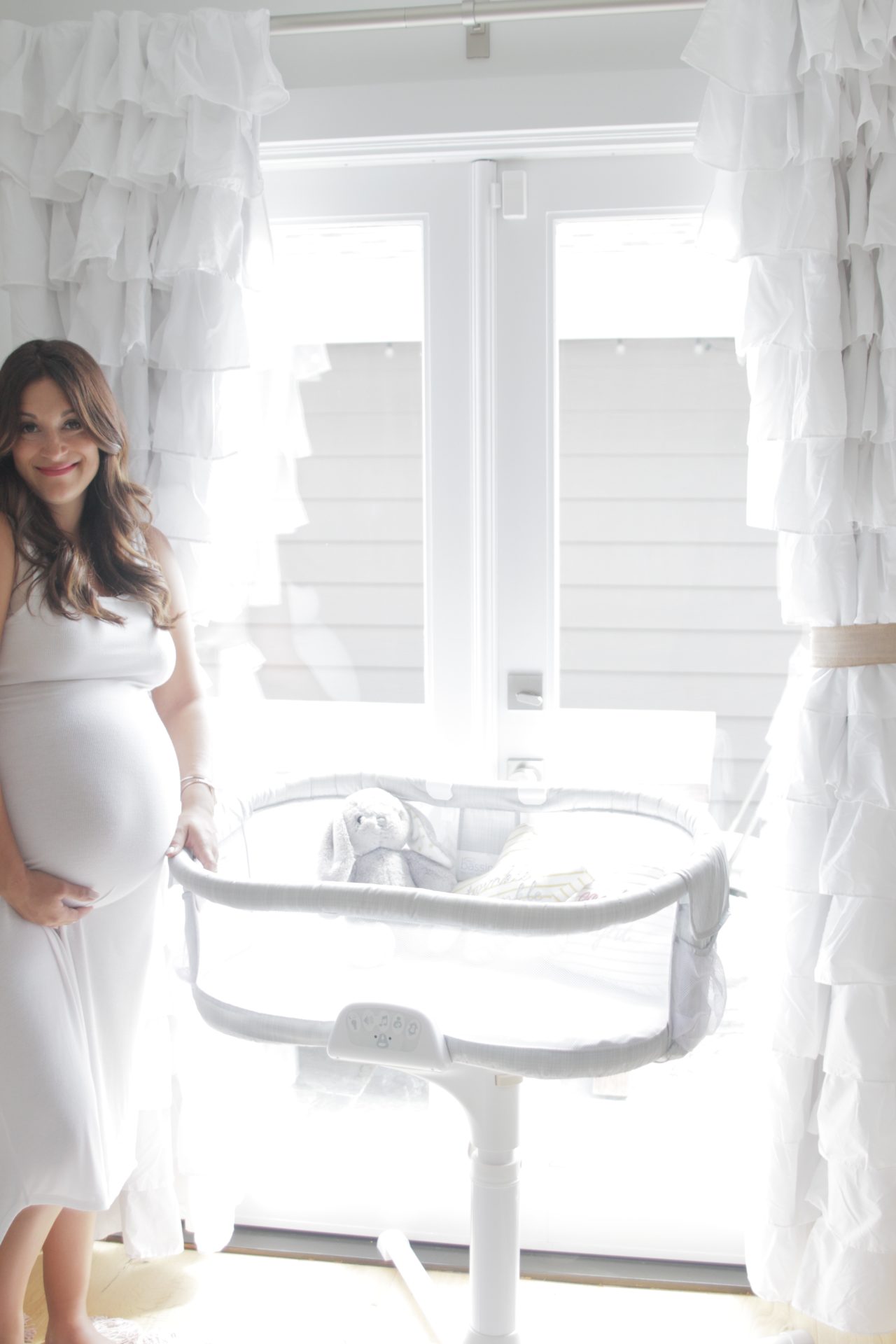 When it came to having a newborn baby, Angelique knew she wanted the Halo Bassinest for her starry nursery; she is having a c-section, and many moms have said that the Halo Bassinest, with its 360 degree swivel and high height was perfect for taking care of a newborn post c-section. You can see a real mom review of the Halo Bassinest, why we picked the Halo Bassinest for Back to Sleep, the Halo Bassinest as an essential item for baby's first night home, too.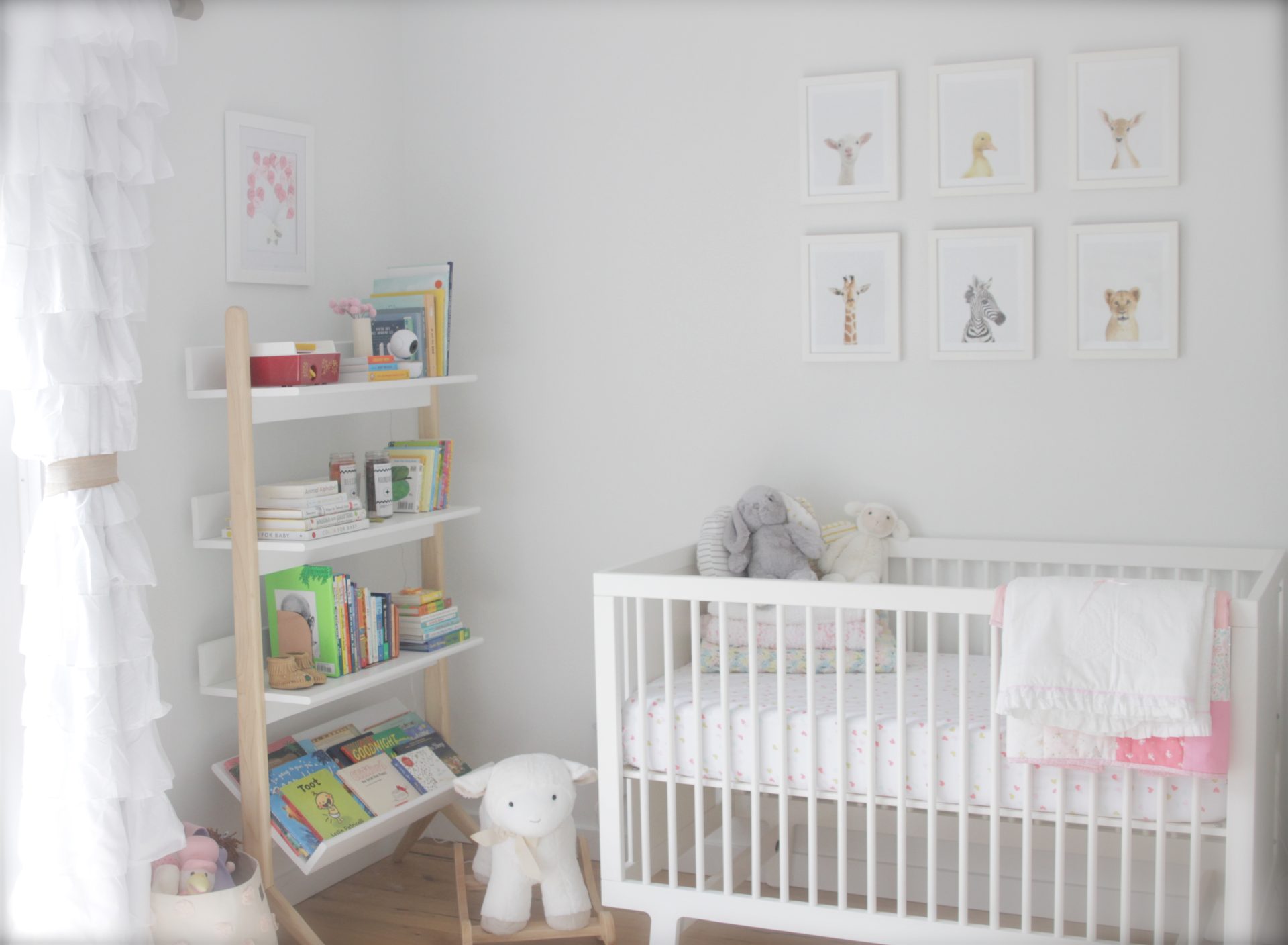 Angelique picked a Colgate Mattress for her baby, as they are American made, lightweight, and Greenguard certified. See why we think Colgate mattresses are the best investment you can make for your nursery, and even why they make great gifts! Plus, meet the makers behind the mattresses – it is a family run company and proud! PS. The artwork above the crib is from The Animal Print Shop.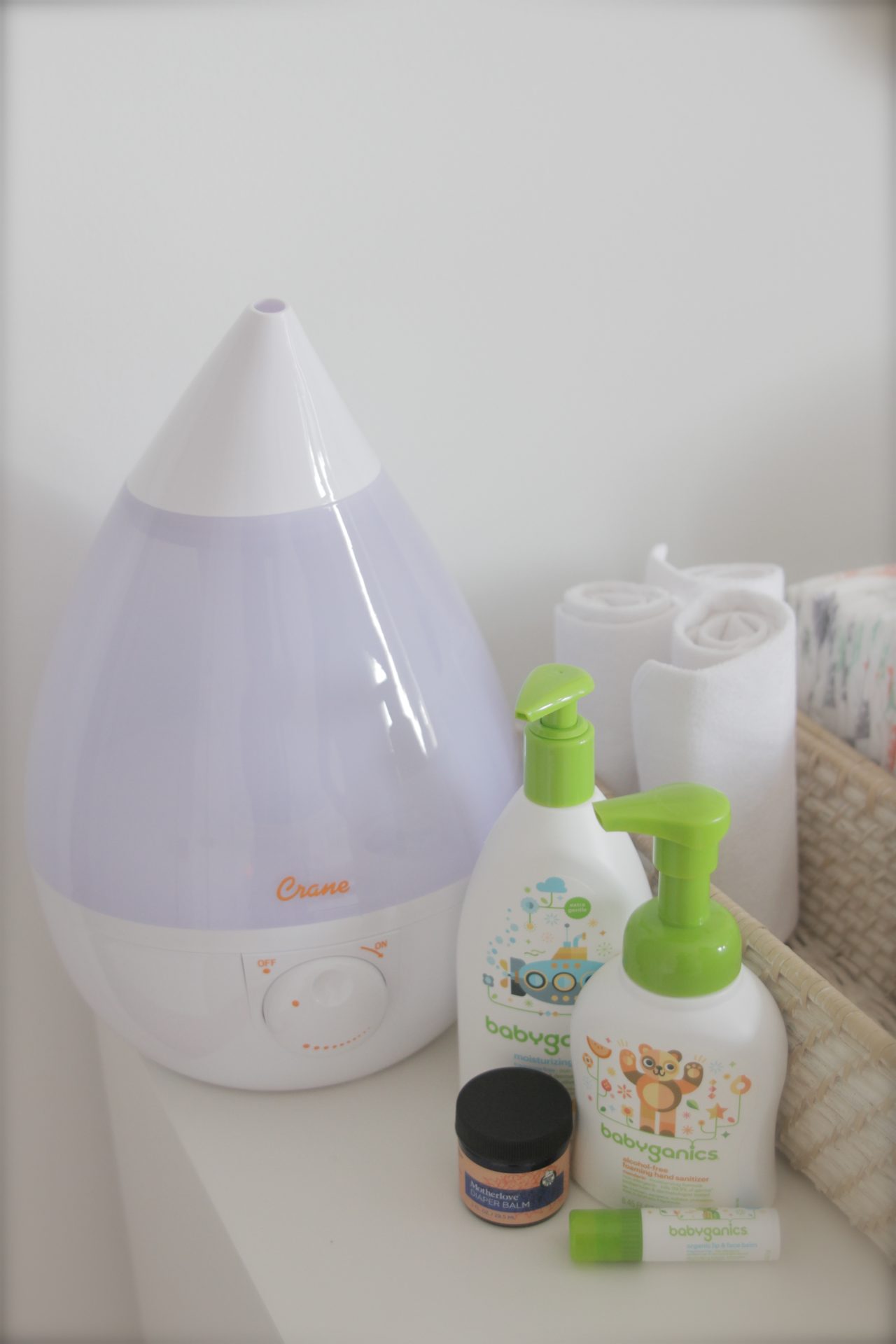 When it came to changing table gear, Angelique wanted to make sure she was ready to go! The Crane Humidifier is one of Gugu Guru's favorite nursery items (it's an essential for new babies!), and the white Crane Drop Humidifier matches her nursery theme. When it comes to soaps, creams, and baby products, we always turn to Babyganics for a safe way to keep baby clean and comfortable. The Babyganics Hand Sanitizer is a must-have essential for having a new baby in the house. Mama Rachel Pitzel says Babyganics is her top pick for an eco-friendly nursery.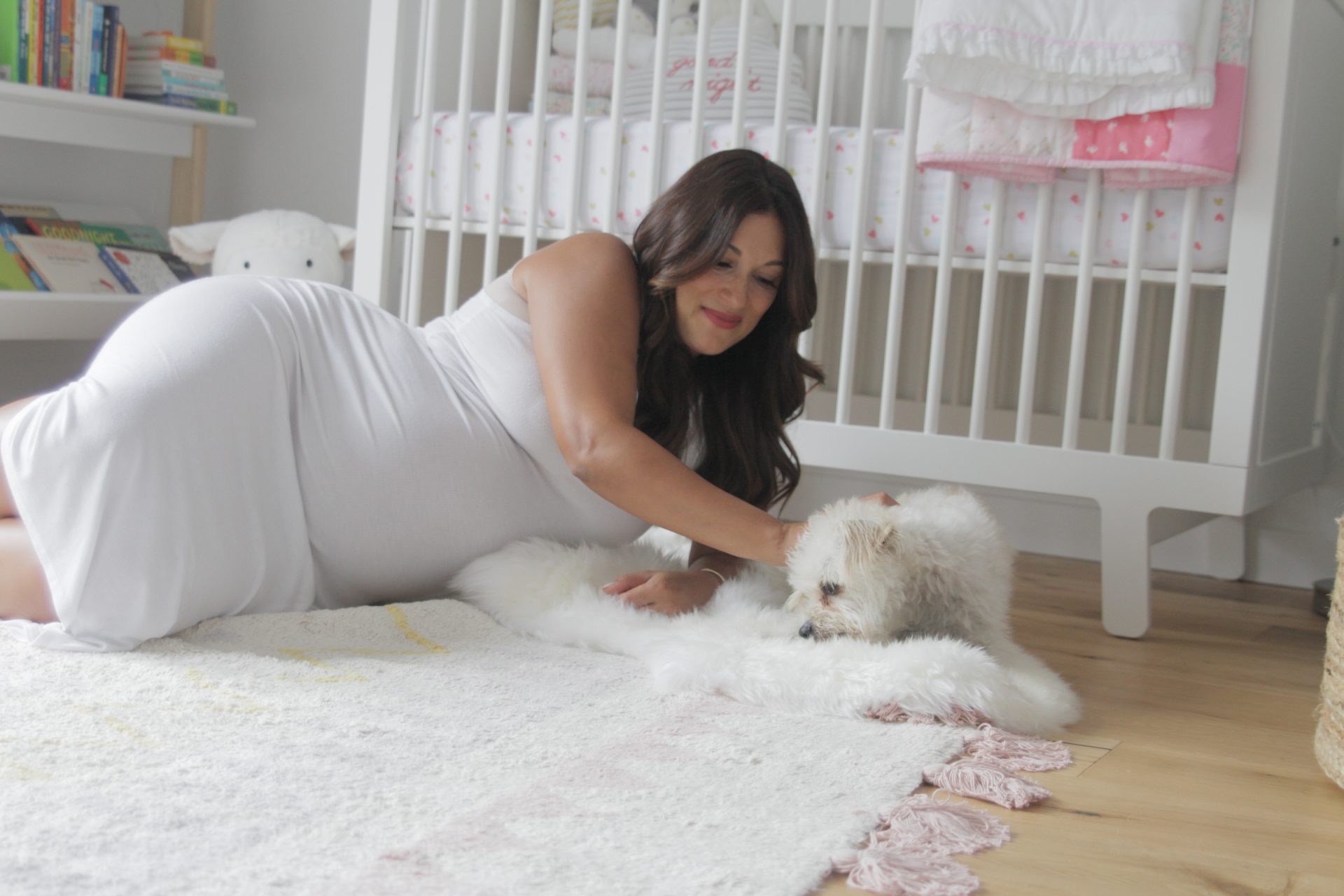 It's no secret that the Gugu Guru team is a huge fan of Lorena Canals rugs – we absolutely love that you can wash them at home, which makes them ideal for a nursery. Since many of the accessories in the baby's nursery were homemade or unique, Angelique chose the Aztec Natural rug to match the theme of the nursery.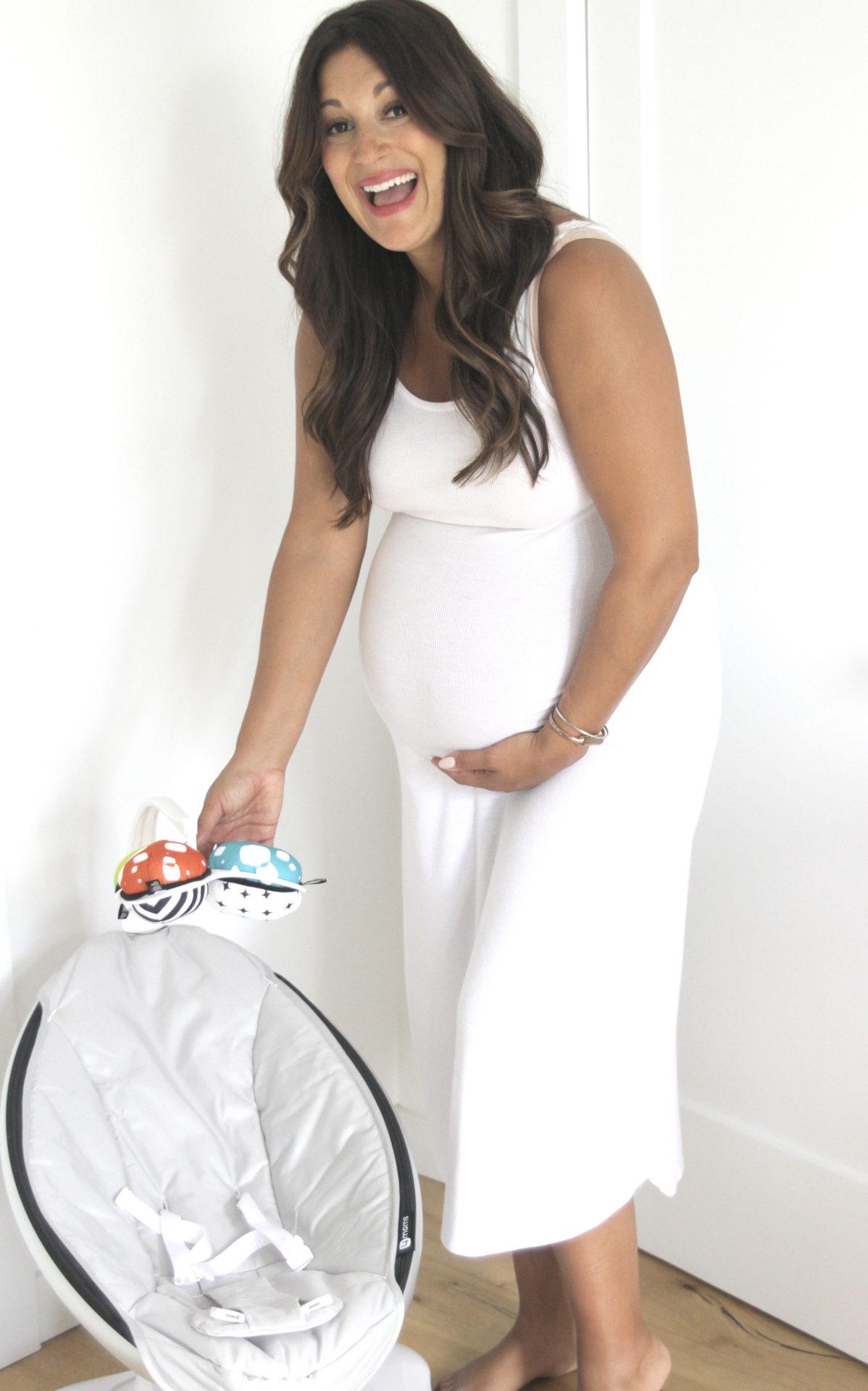 When she found out she was expecting, one of the first products Angelique and the Gugu Guru team talked about for the starry nursery was the famous 4Moms mamaRoo (check out how 4Moms is helping NICU's worldwide with the mamaRoo). The mamaRoo has been a lifesaver for many parents and is a staple for Angelique's nursery!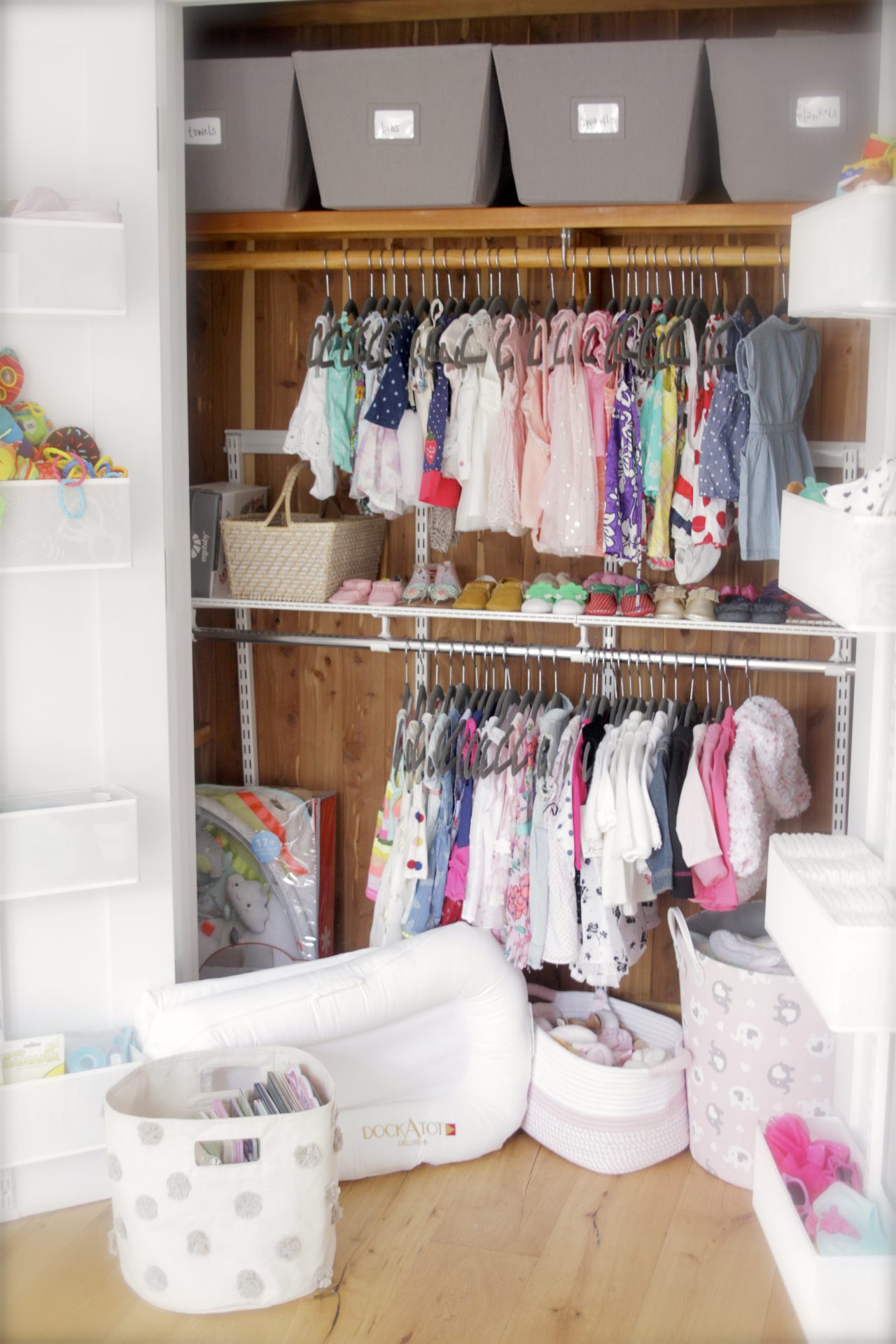 We are swooning over all of the adorable clothing in this closet! Is this baby set or what? And, of course, Angelique has a DockATot ready to go for baby lounging; for someone who travels a lot, like Angelique, the DockATot is a must have baby essential for a safe place for baby to play when out and about in the world.
Photos by Nicole Hayden